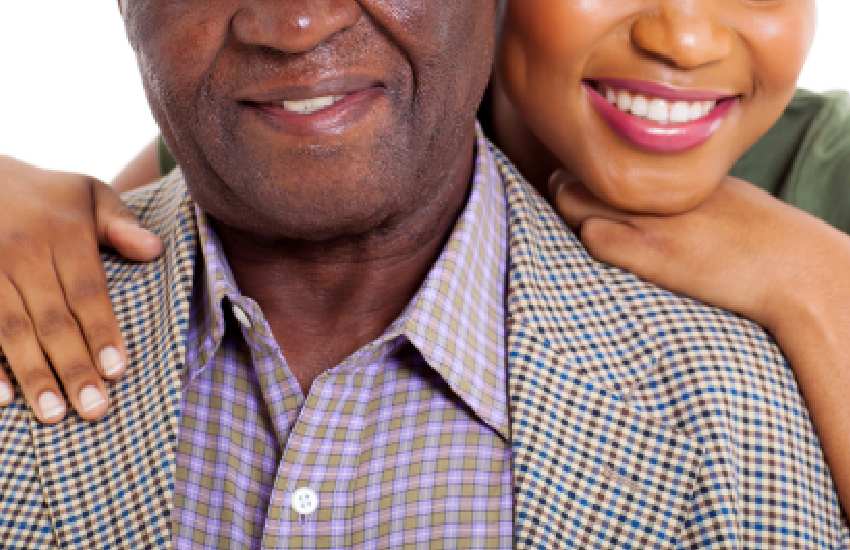 This practice is rooted in other Sub-Saharan cultures as well. In South Africa, for instance, 'blessers', a connotation for sugar daddies is nothing short of an epidemic so much that it caught the attention of the country's then-president, Jacob Zuma, who spoke out against them. Zuma's concern springs from research findings that prove that the 'blessers' are an influential factor driving the transmission of HIV in South Africa. In Kenya, this is no different.
In many cases, these relationships are carried on without proper consideration of the consequences. According to AVERT, an NGO dedicated to providing research information about HIV/Aids, the sugar-daddy trend predisposes young women to a substantially higher risk of contracting HIV. According to the National Aids Control Council (NACC), HIV prevalence for women in Kenya stands at seven per cent, as opposed to 4.7 percent for men. In 2015, NACC indicated that young people in the 15-24 age group contributed 51 percent of new adult HIV infections.
As stated by AVERT, young women are two times as likely as men of the same age to contract HIV, meaning most of the newly-infected young people are women. A July report by the Joint United Nations Programme on HIV/Aids (UNAIDS) indicates that of the 36.7 million people living with HIV, 17.8 million are women aged 15 and above. In Eastern and Southern Africa, 59 per cent of the population living with HIV/Aids comprises of girls and women. Globally, Aids-related complications are the major cause of death for women in the reproductive age. These statistics are all indicators that sexual association with sponsors only worsens progress against HIV among young women.
Read Also: How young Kenyan women suffer in the hands of sponsors
Michael Gaitho, a Senior Technical Officer and Sexual Gender-Based Violence expert at LVCT Health lists peer pressure, economic vulnerability and development of a materialistic culture as some of the causes of the habit. Peer pressure plays a big role in advancing the 'sponsor' mentality. 'Sponsors' spoil their young sexual partners with gifts and money, which elevates their status. A young person who has a sponsor, therefore, oddly holds prestige among peers. In turn, they pressure others to pursue sexual intimacy with 'sponsors' so they can accrue the same benefits.
Professor Maria Nzomo, the Director of the Institute of Diplomacy and International Studies at the University of Nairobi and a promoter of gender equity and women's rights notes: "Young people are desperate to be like the rich, so they look for shortcuts instead of working hard."
Gaitho also points out that most of those with sponsors do not necessarily lack anything; rather, they just want to live lavishly. Consequentially, these women are inclined to satisfy their benefactors at the expense of their well-being, for fear of forfeiting the benefits.
Even more susceptible are those who partake in these transactional relationships as a result of poverty and economic vulnerability. With a rising unemployment level that is currently rated at 39.1 per cent by the United Nations, more young people feel alienated from economic opportunities.
With the lack of better options to advance themselves economically, young women are increasingly faced with the pressure to sustain themselves through sexual association with men who promise to solve their financial problems, either by providing them with money or opportunities such as jobs and capital for businesses.
Read Also: 9 reasons why you should not date a 'sponsor'
In a culture that is traditionally patriarchal, women who engage in sexual relationships with 'sponsors' are vulnerable. Generally, men hold more power, control, authority and influence, while commanding an outstanding amount of social privilege.
This imbalance grants men leverage, making it easier for them to exploit women sexually. Gaitho asserts: "Gender is a social construct. It is what society says you are. In Kenya, we are a patriarchal state and it is the men who make the rules."
More often than not, 'sponsors' dictate the terms of the relationship, a factor Gaitho further attributes to their age and economic status. Women are less likely to resist and even if they do, risk exposure to intimate partner violence; where spouses may harm them physically, emotionally or mentally. According to the Kenya Demographic and Health Survey, Kenya is one of the countries with the highest rates of intimate partner violence, estimated at around 39 per cent.
Consequently, these women cannot negotiate for use of condoms, increasing the risk of contracting HIV. Negotiating safe sex is the biggest challenge in these unequal relationships, according to Jane Godia, a campaigner for women's rights and editor of Kenyan Woman, a magazine that addresses women's issues.
Research has shown that older men are a high-risk section of the population and sexual contact with men in higher age groups substantially magnifies the risk of HIV infection for women. Additionally, because women's sexual organs have a larger surface area than those of men and since men also release more fluids with a higher concentration of viruses, women contract HIV through sexual intercourse more easily than men. Mainly, it is the young women who are most affected by sexual gender-based violence and intimate partner violence.
Read Also: Confessions of Kenyan girls living off 'sponsors'
According to Gaitho, this violence takes on different forms, from physical assault to intentional transmission of sexual diseases, coercion, provision of money or gifts to silence and emotional or mental torture. "The danger in some cases has had disastrous consequences ending in the death of these young women," Godia points out, alluding to the rise in killings of young women in institutions of higher learning by sponsors.
Although the consequences may not always be extreme as murder, other far-reaching mental and emotional repercussions abound. Such abuse may over time lead to harmful inclinations like alcoholism and depression, due to loss of self-worth and confidence, Gaitho says.
Nevertheless, Prof Nzomo is of the opinion that only a minor section of the young people engage in these relations. "I am not convinced that majority of young people are pursuing 'sponsors'. Young men and women of this generation are more hardworking and many are sustaining themselves through respectable activities," she argues.
Prof Nzomo also suggests that great awareness is needed, so that young people know that there exists alternative dignified and respectful ways of empowering themselves. She adds that increased facilitation by the government and corporates will help the youth obtain better jobs and implement their ideas, which will in turn reduce transactional sex among young people.