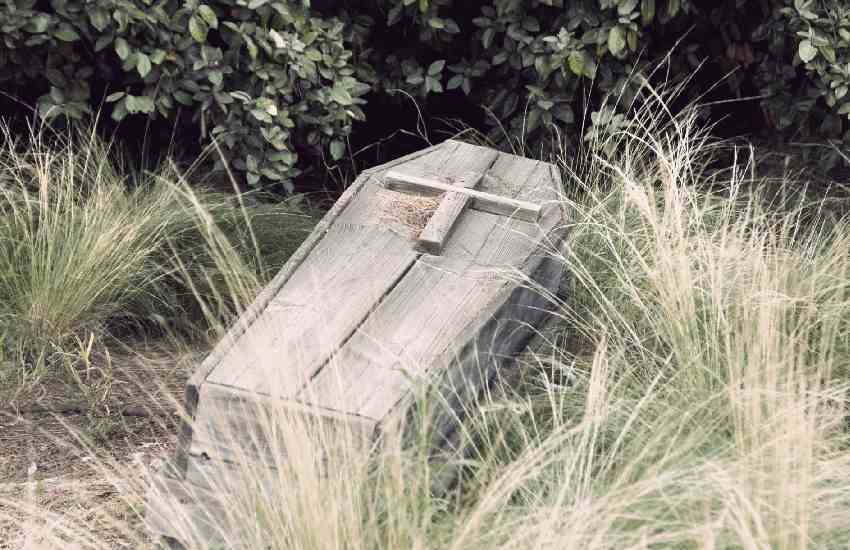 For some of the major sub-tribes of the Mijikenda community in coastal Kenya, the funeral is only the beginning of the wait for a very ancient ceremony popularly known as msiba. The msiba is a ritual that commemorates the life of the deceased and celebrates their passage as their spirit reunites with the ancestors.
The msiba is mostly done for deceased adult males or females who left families behind. There is no specific time the msiba is done after the funeral of the loved one; it all depends on the family's financial abilities. This celebration can either be done for one deceased person or for several members of the family who died.
The event, which attracts hundreds of family and friends, is a fest of food, free-flowing alcohol and booming music.  Tens of animals are slaughtered in honour of the deceased with some consuming up to 30 goats in one seating. It is mostly a show of financial muscle with people competing to throw the most memorable msiba of them all.
Read Also: The weird casualness that marks Kikuyu funerals
The animals which the family and friends contribute to the msiba are slaughtered, skinned and hung on a makeshift rack. The animals on display will be free to all people to cut and prepare for their consumption. Contrary to a funeral where guests eat communal food, at the msiba each family member prepares meals for their guests separately to ease the workload.
The guests are at liberty to eat and drink to their fill. Some men would even bring their own animals to eat at the event. It is also not a rare sight to see women carrying on their heads sufurias, firewood, maize flour and pilipili with young children in tow as they make their way to a msiba kilometres away. The msibas gained popularity because of their liberal distribution of food.
Other than eating, the msiba is also known for the "shaving" ceremony that happens on that day. Culturally, when you lose a loved one, you are not supposed to shave any hairy part of your body as you wait for the msiba. At the msiba, you will be publicly shaved beside the grave of the loved one who you want to honour. For women who lost their husbands, they are not supposed to engage in sexual activities with any other men until the msiba is done. Should the woman have sex willingly or unwillingly (in case of rape), she should not enter the homestead until a cleansing ceremony is done. Other than the woman shouldn't shave, even their private parts until the day when the msiba takes place. Their kids, who have reached puberty should also not come close to them or sit on their bed.
Choni, a lady who lost her husband while she was five months pregnant shared her experience that the female elders of the homestead summoned her and gave her all these instructions after the funeral. She opted out of antenatal clinics and a hospital birth because she was sure the doctors would scold her for leaving her pubic hair unmaintained or worse shave her against her will.
She would later get complications during birth that almost made her lose her life. "I wish people would recognize and respect more of our culture to save us the feeling of embarrassment whenever we have to explain ourselves", she said shyly.
Tsuma, a 35-year-old bodaboda rider shares the same sentiments although he wasn't as lucky as she was in protecting his hair. He got arrested for marijuana possession and was forcefully shaved while in police custody. He had grown his hair for nearly 2 years in anticipation of honouring his late mother in a msiba that was due later that year. "I tried explaining myself to the policemen but they would hear none of it, I wish they were more sensitive to our culture and beliefs", he lamented.
Read Also: Odd VIP funerals stun Kenyans used to dramatic burials
Another claims his search for a job has not been fruitful as potential employers judge him from his rough outlook. His hair is a tangled mess of thick locks that have been on his head for more than three years. His family has not gathered enough money to hold a msiba for their deceased parents. He understands why his appearance might put off people but he says he would never go against his cultural beliefs.  In all those years, no employer would touch him with a ten-foot pole as he looks more of a gangster than a formidable member of society.
Not everyone in his homestead is tied down by those cultural beliefs though. His brother, who is a teacher in a local primary school claims that those are primitive beliefs and would only be followed by the lazy members of the community. "I have to work hard to put bread on the table, I will celebrate mother's life in another way and not necessarily outgrowing a bush of hair", he said, "those practices are long overdue".