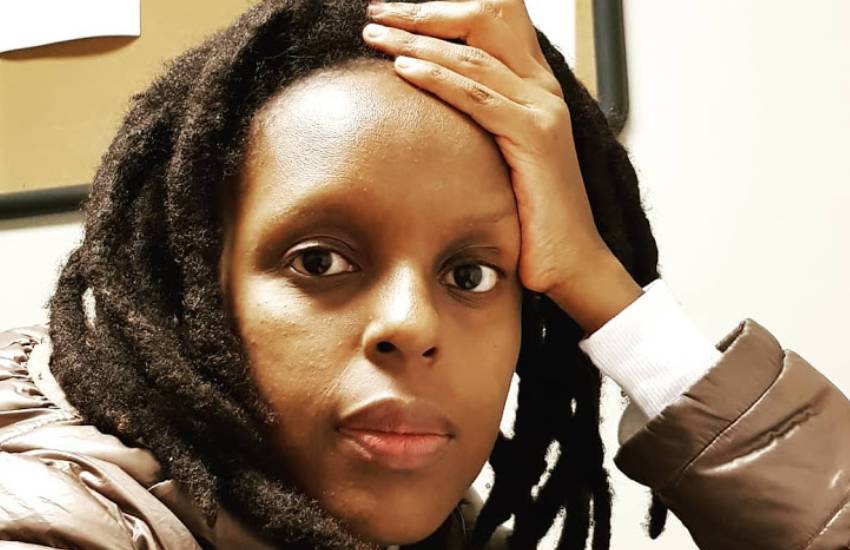 Media personality Njambi Koikai has made a radio comeback with a new radio show, six years after stepping back.  
Sharing the exciting news with her fans on social media, Njambi revealed that she would be joining Trace Radio.  "Faaaaammmm!!!!! After 6 years!!!!! 6 long years of air! Guess who's back on radio? Queen Fyah Mummah Jahmby!!!!! YES!!!! I'm back on radio and my new home is Trace Radio @traceeasternafrica. I'll be live every Wednesday, Thursday, and Sunday from 8pm- Midnight," she said.
Read Also: Njambi Koikai speaks of the frustrations Endometriosis patients go through
The Thoracic Endometriosis survivor landed her first gig in January 2020 after taking a break to recuperate. "My future looked so bleak. All I was doing was literally fighting for my next breath. I made it out alive. God saw me through it all. As I do my first mini-gig in Nairobi, more like a test drive for my lungs as one of my fans said, it's overwhelming and heart-wrenching from all the support I've received," she posted on social media.
Buoyed by the huge reception, she extended her tours. "I've already been booked for many gigs all through March both local and international. It's all too much for me to take in. I'm grateful and thankful to each of you. There's a light at the end of the tunnel. I grew up on this lamp. There's hope fam. It doesn't matter what you're going through, keep hope alive. God is real, He is in control. Let the gigs, conferences, endo awareness, interviews, tours begin. Jahmby conqueror is ready. Kenyan reggae queen is back," she added.
Read Also: Njambi Koikai's message to Governor Joho after Sh1 million donation
The reggae enthusiast had in a previous social media post revealed that she was unable to work when she first came back to Kenya. Njambi stated that she was advised by her doctor to stay in a sterile environment until she was completely out of danger.
"Due to the nature of my recovery, I'm required to be in a sterile environment. My recovery process is not a swift one, and there are days I feel so ill. I haven't slept a wink. Nairobi air is dry and quite thin for me, and for most people who have respiratory issues. In that regard, I have a heater and a humidifier that is on at all times for the air to be moisturized. Last night though, the temps were quite low, and my oxygen levels kept fluctuating. My doctors were all on standby just in case I headed to the emergency," wrote Njambi.