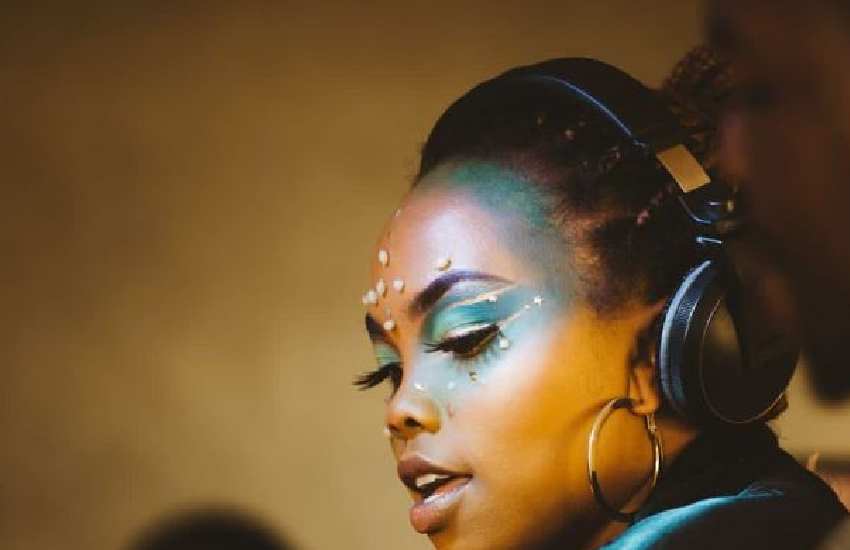 Amapiano - the latest infectious rhythmic Dance genre that has proved groundbreaking - has permeated through Kenyan borders and shot right into the heart of Nairobi culture. Today, Kenya has evolved to a point where there are a plethora of cultures, and there is hardly a culture with a monopolised hegemony.
Nairobi, for example, is the type of city you can go to a reggae club and jam out to Dawn Penn and Chronixx all you want; it's also the same place that can gladly co-exist with Gospel music and Gengetone booming, or Afrobeats, and Trap or Drill stars running around the city like they own it, among many other music cultures. And still, live bands rock, or you could be a jack of all trades and do everything in-between and not forget the Alternative, or Indie rock heads in the city.
Hence why music festivals gladly adopt the three or more stage concept, because there really is something for everyone and you don't have to religiously belong. It's the beauty of Nairobi, it's just one of the most culturally rich places that allow for hyper-diversity and inclusion. It's a free world out here. 
With that said, every genre gets its moment to shine. Each genre can be at the cultural apex more than another, because Nairobians are very open-minded much like they can be a difficult audience to please.
Read Also: The rise of Amapiano: Why the South African sound is taking over
Ivy Kanana, aka DJ IV, is the cool cultured woke DJs that love music. No bias whatsoever exists in her world. She's an exposed multi-genre jockey and far from a one-trick pony. To her music is a spiritual thing, it's all about what it makes you feel, not some sort of competition. She is one of the main reasons Amapiano is making in-roads in Nairobi and Kenya.
"Back in high school, I would drum during entertainment." We get comfy as she draws the flashback. "It was mad vibes. Back then I would mentally blend songs in my head wishing I'd be able to bring that to life. A few months later after clearing high school, a homie hooked me up with Virtual DJ and the rest just unravelled with passion," the articulate DJ reveals.
Her approach to music is simple. She acknowledges she's music sensitive and if she can "feel things", that qualifies as good music. For seven years she has been a DJ professionally and has heard all types of music, been around the world, but currently, her main obsession is Amapiano, Alté, and BaileFunk. She cosies up sipping cocktails and describes Amapiano as "happiness" in its purest music form.
Cognizant of the media pushing a narrative that Amapiano is hurting Kenya's music industry, the jockey with a platform denies she has any special reservation for the groovy South African jaunts at the expense of home-designed Gengetone and Co, saying it's just music that resonates. "Haha I doubt that it hurts (Gengetone). I honestly believe that there's enough for everyone. We can all consume both Gengetone, Amapiano and Amapiano remixes. There are absolutely no limits in music." 
She alludes to Amapiano remixes only after I asked her if Gengetone is yesterday's news and if we can keep it alive through remixing the songs using Amapiano, aka making Amapiano renditions of Gengetone songs like Vallerie Muthoni's 'Vitu Kwa Grounds ni Different' Amapiano remix.
Vallerie's original rendition of the song was a banger, but once Mr Lu spiked it with the Amapiano remix, the song was given a kiss of life worthy of a chef kiss, so much so it got a gorgeous addition in an Apple Music Editorial playlist. That is the power of Amapiano and DJ IV knows this despite being coy. Piano is mellifluous and luxurious as a sound, and that's why Kenyans have a penchant for it.
The bold move of Ivy to focus more on playing Amapiano primarily has only given her more opportunities, shows, clout, and profit in that this is its time to dance. The pandemic has been dark, and people are utilising music to cheer them up, and that is precisely what piano and IV have done through her mixes and live sets at festivals, Winning Post, Deja Vu Lounge, Spasso Lounge and more of her productions. She feels the weight of being a leading Kenyan DJ, rightly so:
Read Also: Who Are The Highest Paid Deejays in Kenya?
"I'm glad that the narrative is changing and that women are now seen as DJs and not "female DJs". Nobody ever says "female lawyer" or "female journalist" because gender doesn't mean anything as long as your craft speaks for itself. After turning into a Quarantine Hero sanitising Kenya's musical image to the world, she teases you can expect to hear her on more songs as a producer, and you can bank on it.