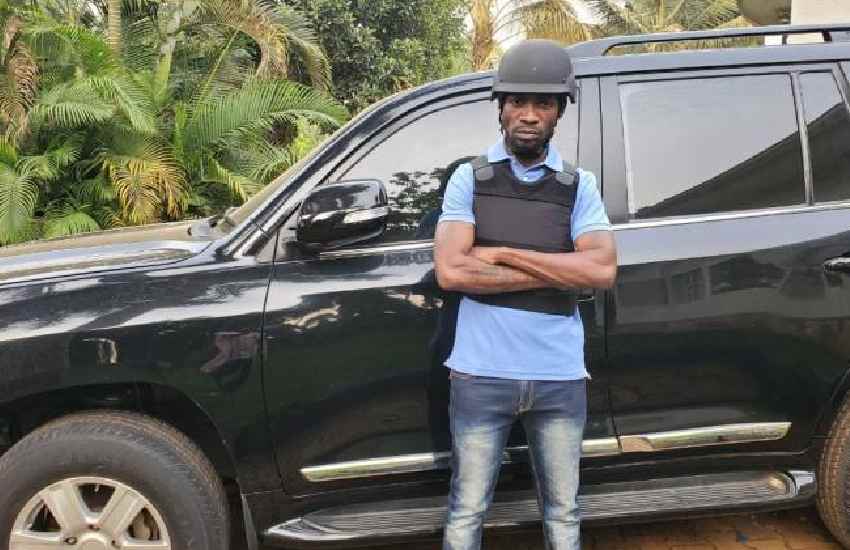 Ugandan opposition leader Bobi Wine has until March 31 to declare his recently acquired armoured vehicle else it be seized by the state.
Speaking to the press on February 24, Uganda's acting Inspector General of Government (IGG), George Bamugemereire, said the National Unity Platform president is obligated to declare whether the Toyota Land Cruiser SUV is a donation or one of his assets under Section 10 of the Leadership Code Act.
Read Also: Bobi Wine unveils multimillion armoured vehicle
Bamugemereire warned that should the MP fail to or refuse to justify the multimillion vehicle which the legislator said was donated to him from his supporters, it will become government property, reports Daily Monitor.
"People acquire property all the time, you know, and they have many ways - some have businesses. All we require of leaders is that come 31st March, please declare the assets, income and liabilities that you have acquired or assets that you have disposed of. That issue will be an issue after 31st March because all leaders are required to do now is to declare. What assets they acquired and how they got it," said Bamugemereire.
Bobi Wine has time to explain how he came to own it, added Annet Twine - the director of the Leadership Code at IG.
"We're going to wait until he has submitted his declaration and then we shall see how he explains how he acquired the sources of income. If it is a donation, there is a provision in the form where you declare such property and explain the donation and where it came from. That is not a big issue now until the declaration period ends by 31st March 2021," said Twine.
Read Also: Bobi Wine - The untold story of the inimitable 'Ghetto President'
Unveiling the vehicle Sunday, Bobi Wine explained in a Facebook post that the supporters fundraised for the car. "There is a group of comrades who kick-started a fundraising campaign for a bulletproof vehicle. These comrades informed me of their plan, but I thought it was an uphill task, given how expensive it is. A few weeks ago, these comrades surprised me when they informed me that they had succeeded in raising enough money for the vehicle, and here it is. I can't thank you enough," said Bobi Wine.