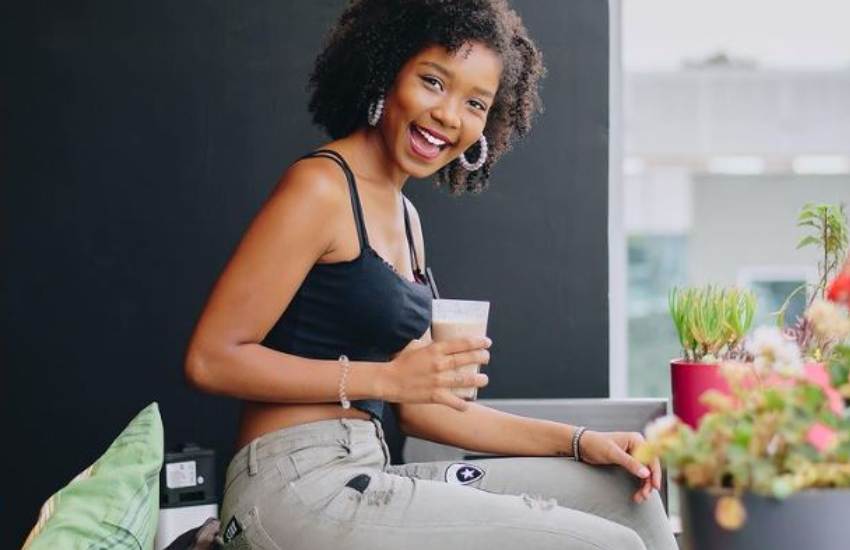 YouTuber and influencer Elodie Zone is urging her followers to trust in the conventionality of their own lives.
In an Instagram post seen by Standard Entertainment & Lifestyle that has since garnered over 9,000 likes, Elodie said the road to success is not easy to navigate. To taste sweet victory in life, added the vlogger, one must not be lose in heart, especially in the face of adversity or negativity.
Read Also: I find solitude calming - Popular YouTuber Elodie Zone
"I'll be totally honest with you. Most individuals are stoppable. For most people, all you have to do is tell them 'no' or make things inconvenient. If you can make life difficult then they'll stop in a second... the reason why I'm saying this is because: When you try and achieve a goal, most believe that all you have to do is "think positive"," she wrote.
Adding: "It doesn't work like that! If you have a dream, then expect life to be there to test you. You're going to lose friends- do you still want this? You're going to get bullied - do you, do you still want this? People are going to think you're boujee as you adjust your life- but do you still want this? Your family may abandon you- but do you still really want this? The road to success is a lonely one that you can only walk on your own, so always remember that, if a simple 'no' stopped you, it wasn't your dream, to begin with."
Lessons she offered seven weeks ago when she warned of the consequences of not having an attitudinal shift to soften resentment, bitterness and anger.
"Let the drama go! Stop holding onto tension that's already come and gone. Too many people are walking around salty and moody because of other people's actions, but if this is how you are in January then how's your end year going to be? Negative emotions and thoughts grow and manifest. Let's forgive all of those who have harmed us in the past and focus on healing and the positive that is to come. Whether it's hitting the block button, cutting people off, changing your number or even packing your bags and moving - do what you need to do to protect your energy, fix your wounds and fulfil your dreams," posted Elodie.
Read Also: Elodie finally opens up to what led to her break up with Kibaki's grandson
A message she February 17 buttressed when she spoke on the power of building self-awareness and the need for affirmation.
"I am certain that I'm good and kind. That I have value and skill in every area that I'm passionate about. I am certain that I deserve love and support and that prosperity and peace will follow me everywhere I go. I'm certain that no one in the world will dictate or influence me negatively. Through that, blessings will forever be never-ending and opportunities will fall into my lap effortlessly." Say this to yourself every morning as you stand in front of the mirror for 30 days and watch your life change right in front of you. I am living proof that affirmations work."