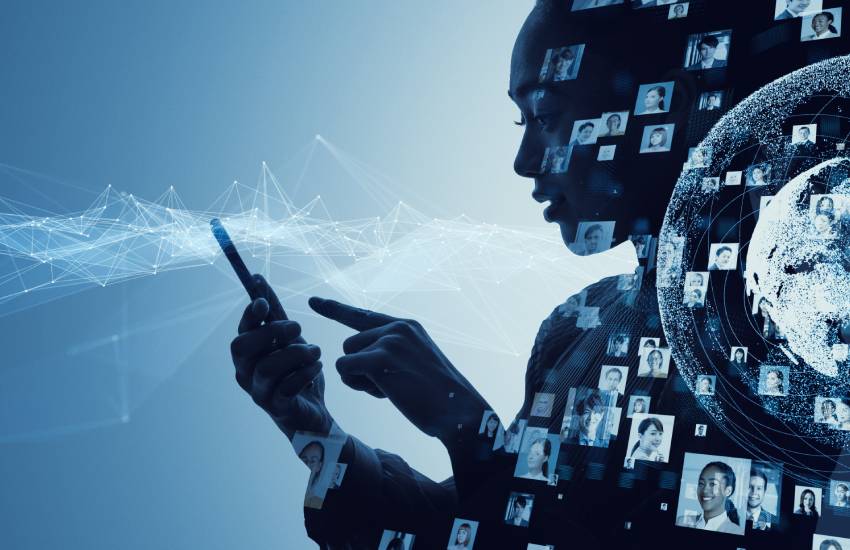 Social media has had a tremendous impact on the digital age, shrinking the world into a wee space, with no corner too far from anyone's reach. And with a whole assortment of social media sites to choose from, even governments sometimes choose to disseminate pronouncements on their official handles, while a lot of business talk is propagated through social media platforms such as WhatsApp.
 That was why WhatsApp dominated talk in the first week of January 2021 after a notification was released to the platform's users. "WhatsApp is updating its terms and privacy policy. The new update makes it mandatory for the users to accept the terms and conditions in order to retain their WhatsApp account information," read the message.
And immediately, users started exchanging messages that betrayed their alarm and fear even as they waited to see what was going to follow. The disquiet following WhatsApp's decision to change its privacy policy and reserving the right to share some extensive user metadata with the Facebook app played out in favour of messaging apps Signal and Telegram.
Read Also: Leaving WhatsApp over privacy policy? Here are your options
On October 6, 2014, Forbes reported that Facebook had announced that it had wrapped up its landmark $19 billion acquisition of WhatsApp.Facebook had bought Instagram in 2012 for $1billion, and when in 2019 app tracker App Annie released its list of the most downloaded apps of the decade, it was certain business had been good for the giant social media company, founded and led by billionaire Mark Zuckerberg.
The most downloaded app between 2010 and 2019, the list showed, was Facebook's main app, followed by the company's Facebook Messenger app. WhatsApp came third, and Instagram fourth. But jitters arising from the private policy statement that WhatsApp sent users brought Telegram and Signal to the fore, seeing their downloads reach unprecedented levels.
The two apps had been around for years, but silent and somewhat laid back, overshadowed by the giant that is WhatsApp. And they bade their time, waiting to pounce when time was right. January 2021 was that time.  At the height of the unrest, Elon Musk, newly crowned richest man on earth, tweeted, "Use Signal". For a man with over 45.3 million followers on Twitter, the call from the Tesla Chief Executive was impossible to ignore.
After the tweet, there were 63,345 Signal app downloads around the world, as American news website Mashable reported.  On January 12, Reuters reported that daily downloads had increased eighteen times "since WhatsApp announced an impending change of its privacy policy, topping more than 800,000 downloads daily".
Mambo Maithya, a Cybersecurity, IT Governance and Innovation consultant, says that the stampede into other messaging apps was exaggerated, coming as a result of something of a misunderstanding. "I think there was a miscommunication in which people thought that their information (on WhatsApp) was going to be shared on Facebook and Instagram. The WhatsApp team later clarified, correcting 'that rumour' and making it clear that no one is going to read anyone's messages because the encryption is end to end."
By virtual of being on the internet alone, the expert at Palmsoft says, a user's personal information is obtained based on browsing tendencies. The privacy is long breached. "As long as you are on the internet, your information will always be vulnerable. To put this into perspective, when you try looking for something on the internet, you will find that for what you search most, there is a deep web, or a dictionary, that is created so that the advertisements being made on sites such as Facebook or even YouTube are geared towards such a common search. Your information is collected and the internet 'remembers' what you search most, so advertisements are targeted," he says.
Read Also: How parents can monitor their child's social media activity
The Economic Times noted that the information shared by WhatsApp on Facebook could be used for targeted advertising. Defending the decision to alter the WhatsApp privacy policy, Facebook CEO Zuckerberg, last Wednesday said, "When you hear people say that we hold a lot of data, that's because hundreds of millions of businesses that would have otherwise had to do this individually and would have had no easy way of doing so are now using our services to help them reach customers. And when you hear people say that we're connecting data from lots of sources, that's to help small businesses reach customers more efficiently. Now, big companies often do this themselves, but small businesses can't, a lot of times. So, we do."
  A lot of people love privacy as much as they love publicity, and the decision on whether to get angry at WhatsApp or appreciate the new policy, and the decision to shift to other messaging apps or to remain on WhatsApp, created quite a dilemma. There is an urge to let the world know what one is doing, including informing clueless strangers who probably cannot relate (or why do people have friends on Facebook whose identities they do not even know, but whose likes they appreciate?) But people also want to quit WhatsApp, and move to Signal and Telegram, because of another side of humans- that which has deep secrets which are almost sacred, yet shareable to a few trusted friends. 
 Signal is a chat app that also supports messaging and calls using end-to-end encryption, which means messages are protected and cannot be easily read by anyone outside the conversation. The app also supports group messages alongside multiple other fun features such as GIFs, videos and pictures.  It gave people an alternative to WhatsApp, with data privacy at the fore. Kenyans rushed to download the Signal app, fearing that they could soon have their data, which they felt had always been guarded by WhatsApp, public. It was a new dawn for the app, alongside Telegram, which had been around for seven years (it was founded in 2013) but had never received this much attention.
Signal immediately topped Google Play store as well as App store charts in download. Telegram surpassed 500 million monthly active users in the first week of January with 25 million new users joining the instant messaging application in just under two days. It was a significant increase in new users, Telegram founder Pavel Durov said, as compared to 2020 where 1.5 million new users signed up every day. 
Read Also: WhatsApp users abandon accounts 27 days before being forced to
But even as the downloads surged, and WhatsApp downloads decreased, Kenyans held on to WhatsApp, majority keeping Signal and Telegram as simply options in case things went completely out of hand and they had to, indeed, leave WhatsApp. Those who were brave enough to attempt to transition completely and ditch WhatsApp found themselves alone in a grave-silent wilderness, majority of social media users stuck to WhatsApp in spite of their fears.  "I forgot I am in Kenya and installed signal app after deleting WhatsApp. So anyway, who the hell is on this app?" a disgruntled Twitter user, by the name Leslie Raballah, wrote.
Mr Mambo believes that such a migration could take aeons to materialise as people are bound to stick to status quo, good old WhatsApp.  "There are some people in Signal as we speak, but the migration totally from WhatsApp will take time because of the trust that people have on WhatsApp. There is a tendency of human beings just remaining put on a platform that they have used for long, such as in Safaricom where call rates are more expensive than for the other local networks, but people stick because there is something that Safaricom offers that they feel is better than other networks'," Mambo says.
 Easy to see, thus, why some people even made it clear they did not have any intentions to leave WhatsApp. A Facebook user, commenting on an article that had highlighted Kenyans' migration into the two alternative messaging apps, wrote, "Those migrating, do it silently. Every app compromises privacy."
Jael Nyambura, a nutritionist in Nairobi, has been using telegram for years, but as a second option to WhatsApp. And when the WhatsApp new privacy policy appeared, she was among those that shuddered, hoping against hope that she would not be driven to a point of quitting the messaging app.
A friend of hers soon started using Signal, but just as Nyambura thought of crossing over, Signal developed a technical hitch. The private messenger's registration system crashed after many new users attempted to join the service. "Verification codes are currently delayed across several providers because so many new people are trying to join Signal right now (we can barely register our excitement). We are working with carriers to resolve this as quickly as possible. Hang in there," Signal said in a statement.
Nyambura says that she might eventually switch allegiance to Telegram on a fulltime basis. "I have come to love Telegram over time, but the reason I am still very active on WhatsApp is because there are not a lot of people messaging on Telegram. Once more people come on board, then I can switch completely," says Nyambura. She confesses she is afraid of the consequences of the WhatsApp data policy statement. But then even her friend on signal found that she had to keep her WhatsApp because there was little traffic and engagement on Signal.
People's disgruntlement at the privacy policy reveals yet an undiscussed paradox: users spreading information and seeking to share their private information with their friends on Facebook and other social media platforms, but still too afraid to have some data they consider private out of their control, and for a bigger audience.
January 2021 has seen a lot of happenings in social media. Towards the end of the first week of January, there was an insurrection in The United States Capitol, the meeting place of the United States Congress and the seat of the legislative branch of the US federal government.
It was blamed on the outgoing President Donald Trump who, after losing to Joe Biden, did not concede defeat, instead repeatedly claiming electoral malpractices that helped Biden rig him out. His supporters stormed the Capitol in what was a widely condemned invasion, and Trump, who was accused of spreading vitriol and incitement on social media, was banned from Twitter, Facebook, Instagram, YouTube, Snapchat and Twitch, as per The Washington Post.
Read Also: Donald Trump vows to start own social media site after permanent Twitter ban
Mr Mambo thinks that the misuse of social media platforms by Trump warranted his dismissal. "That was the best thing that happened at the time. When you look at his tweets, they were catalysts for chaos. When he congratulated people breaking the law, he had to be stopped. He was President of America, the most powerful man with a lot of influence in a country viewed as the largest democracy on earth, and they had to curtail him. One powerful person mobilised so many people to an unprecedented insurrection. He was misusing these platforms."
In Uganda, the presidential elections that pitted Yoweri Museveni against musician-turned-politician Robert Kyangulanyi (Bobi Wine) saw internet switched off for days around the voting.
"Everybody must be allowed freedom to information," Mambo says. "Because of the youth that were supporting Bobi, I think the government thought that chaos could happen because social media was the key method of sharing information, as had happened in Libya and Egypt when these countries experienced political revolutions. The Ugandan government was being careful. They terminated the internet, and not the platforms, leaving citizens to use virtual private networks."
In a month where social media was trending almost full time on, well, social media, beneficiaries of the discussions and resultant actions seized the moment to attract followership.
During the International Data Privacy Day, on January 28, Signal tweeted: "We wanted to launch a global marketing campaign to talk about data privacy, but like every other day, we do not monetize personal data. So here it is. It's this billboard. The cheapest billboard in the USA. It is in Albuquerque."
A short video shows a billboard with the words "No personal data was bought or sold in the creation of this video." It looked like a subtle dig on competitors, and an assurance to a growing multitude of followers. But even as the popularity of Signal soars in the local scene and the messaging app becomes a household name, WhatsApp remains at the top of the charts, with those aiming to exit leaving a leg in and almost immediately returning. 
January and the social media controversies:
 • WhatsApp announces changes in their privacy policy, saying that the changes will take effect on February 8. The changes would affect how WhatsApp processes user data and how data on the platform would be shared with Facebook.
 • Newly crowned world's richest man, Elon Musk, tweets "Use Signal", creating a stampede as people rush for the messaging app Signal, seeking an alternative, which until the time is new to many people.
• On January 12, Reuters report that Signal daily downloads have increased eighteen times "since WhatsApp announced an impending change of its privacy policy, topping more than 800,000 downloads daily".
• Telegram surpasses 500 million monthly active users in the first week of January, with 25 million new users joining the instant messaging application in just under two days.
•An insurrection occurs at United States' Capitol, fuelled by outgoing President Donald Trump's claims that the 2020 Presidential elections were rigged. As a result, Twitter, Facebook, YouTube and other social platforms ban him, seeking to avoid further unrest.
• Uganda government shuts the internet during the general elections. A youthful Bobi Wine is seeking to unseat President Yoweri Museveni, who has been president since 1986. Experts believe the government fears the youthful followers of Wine could cause chaos through social media mobilisation during the elections.