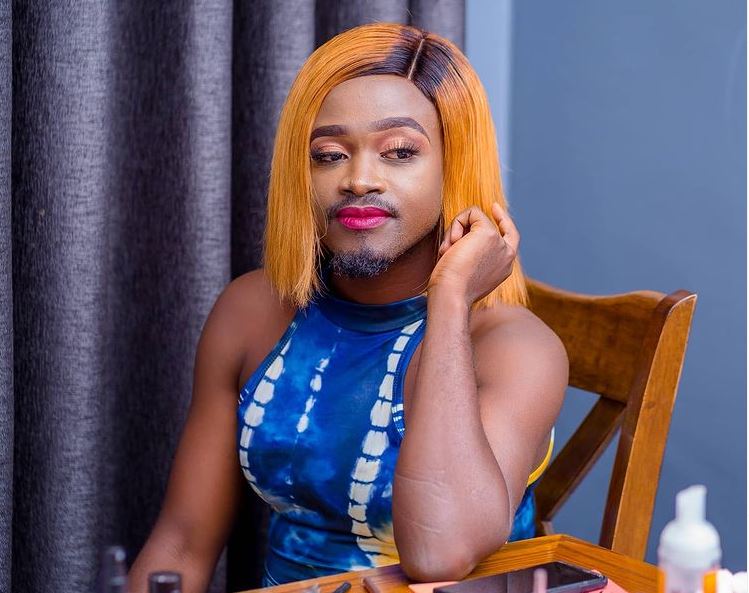 Popular singer Kevin Kioko alias Bahati recently sent social media into a frenzy after posting a picture of himself in a dress with a full face of makeup. In the picture, the father of four revealed that it was not easy agreeing to the challenge, but because his wife requested him to do it for their Valentine's challenge, he had no option but to agree.
 "So I asked My Wife @Diana_Marua, 'What Do you Want as Gift No.8?'.... She Replies, 'I Just want do Make up on Your Face; that Will make Me Happy" #14DaysofLove. Can you do this for love???? #YES OR #NOOOOOO!!!!" he wrote.
Documenting the dress up challenge on her YouTube channel, Diana Marua explained that she wanted to kick off doing her husband's makeup off her bucket list and felt now was the opportune time to do it.
"14 days of love to celebrate the season of love which we all know as the valentine's season. We have been gifting each other gifts. Each of us give the other seven gifts which comes to 14 gifts this valentine's season, before the 14th of February.
ALSO READ: I take no offense- Bahati speaks on being called Mtoto wa Diana
"For gift 8, we sat down and had a conversation and we figured can we gift each other something that one wants. By this I mean I'm going to tell Bahati exactly what I want to be gifted and he will do so show appreciation and viceversa," she said.
At first, Bahati was skeptical about the whole idea, considering he was trolled a while back for rocking a dress at his wife's request for a TikTok challenge.
"You remember the last time I wore a dress for a TikTok challenge the way it brought me problems?" said Bahati.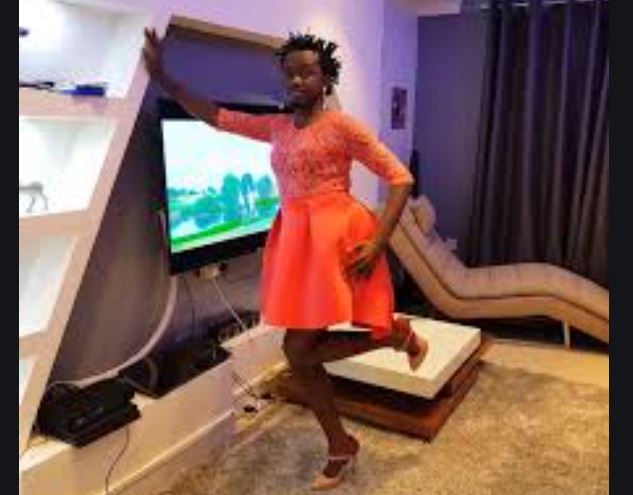 Unfazed by people's opinions, Diana did her husband's make up assuring him that bonding with him in any way made her happy.
ALSO READ: Diana Marua assures Bahati of her love amidst cyberbullying
"It is not about people, it is about us and what we do for each other to keep our relationship banging. So if they don't want to be happy in their own relationship, that's up to them. Guys let me tell you something, I don't care of you support or you don't support, this is what I want. This what makes me happy. Me as his wife this is what I want," she said.
Despite putting on makeup, Bahati maintained that he was straight and warned rumuor mongers against coming up with false stories. Even with his warning, a section of online critics was quick to shame him for allowing himself to wear makeup and put on a dress.
Govi
Former Machachari actor Govi similarly went through the same experience after he rocked heels at a photoshoot. Keyboard warriors accused the talented actor of not being straight, a claim he quickly refuted.
"It is funny how someone can sit and say I am gay; I'm the straightest man you will ever meet..." he said.