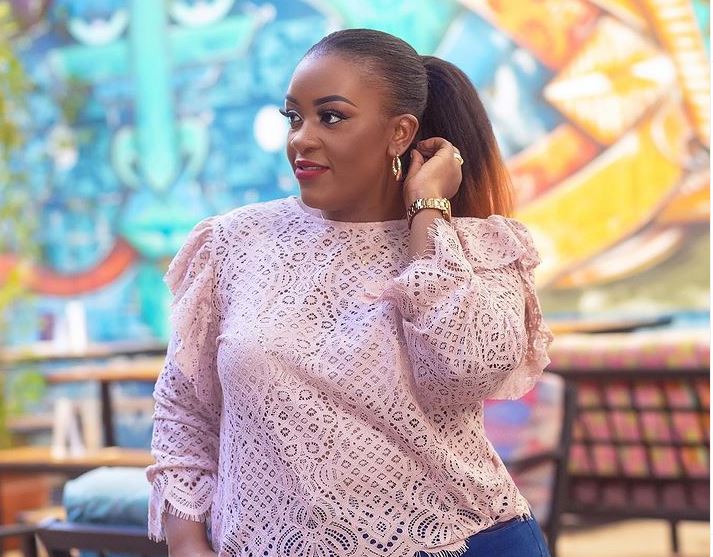 Kenyan content creator Joan Munyi alias Yummy Mummy, has told off curious netizens questioning her over her husband Zach Munyi's whereabouts after rumours they parted ways.
Using social media to respond to the numerous questions, the mother of three posed a question to her fans asking whether they were genuinely concerned about her relationship with her husband or in her private messages gathering information to gossip about.
"I am sick of all these questions about Zach and y marriage. Are you asking because you genuinely care, or you just want tea? Examine your heart and your intentions," she wrote.
Joan's response comes not too long after curious social media users noticed she was no longer wearing her wedding ring. She even stopped posting her husband on her various platforms, making fans believe all was not well at the Munyi's household.
ALSO READ: Four popular Kenyan YouTube channels
How they met
Opening up on their feelings for each other during a previous interview on Tea for Two, Zach and Joan recalled the day they met and how a simple hello hug transformed into a life-long romance.
"We have been together for four years, from 2016, but we have been married for three years. I met her at our workplace, where we were working, my former employer actually and I had just joined the company. She had been working there. I remember exactly how the meet up happened. She was like, 'ooh you are Zach Munyi, I feel like I have known you all my life. Okay let's hug,' and we hugged and let me just admit that hug lingered for a while," said Zach.
"When I met him for the first time, he had just been introduced to our department. I just remember looking at him and thinking, 'wow, God took his time with this man.' I was dating someone at that time, but the relationship was not that serious. It was like for 2 months and in two months can you really say you are dating anyone?" added Joan.
ALSO READ: Milly WaJesus responds to fan suggesting she deletes comments that don't praise her
Speaking on what attracted them to each other, Zach admitted that it was his wife's irresistible physical feature, whereas, for Joan, it was Zach's handsomeness coupled with his calm nature.
"What attracted me to her, I'm not going to lie, her body. I think she is a beautiful woman all around," said Zach.
"What attracted me to him was definitely his looks, that was like the immediate attraction, but the more I got to know him I was more attracted to the fact that he was a very calm person and I am the very opposite of that. So whenever I was with him I would feel relaxed, I would feel at home, I would feel at peace," added Joan.
Common attributes
According to the couple, their interest for similar things has highly contributed to the growth of their relationship and parenthood.
"Having comfort, both of us just living comfortable lives. The love of bikes, and I'm trying really hard to avoid saying kids because our lives revolve so much around kids. Also, I think it is our love for fun, extreme sports and random plans and our ambitions," said the couple.