When singer Lenny Kravitz Friday lauded actress Cicely Tyson in an emotional tribute as "a true pioneer, who bared her heart and soul so we could witness the spirit of the characters she so brilliantly portrayed", his words  -like an adamant dart pierced my soul- made me ponder and dream.
Dream of similar, exceptional Kenyan women who, like the pioneering Hollywood actress who died January 28 aged 96, trailblazed in an era overshadowed by patriarchy, and profoundly managed to touch the lives of others and jumpstart a new era for women. Their contributions to gospel music advanced the landscape in a unique and transformative way.
Jemimah Thiong'o
Jemimah Thiong'o simply epitomizes class. In her years of music ministry, Jemimah's message of the cross poured out of her honeyed vocals and permeated substance to melodies, so rare that today's gospel-showbiz generation wallow in the shame of their own artificiality. 
Read Also: My dad and friends were against my music career - Jemimah Thiong'o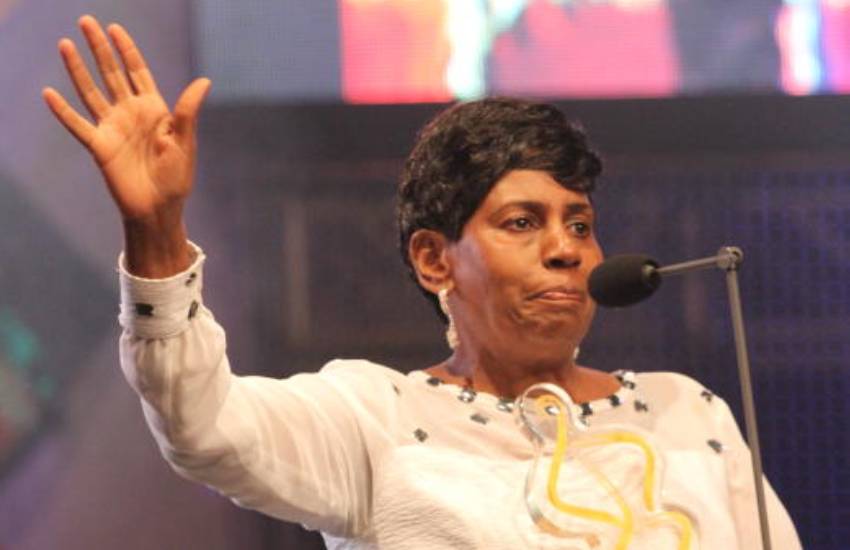 At her prime, she belted songs such as Mwenye Baraka, Mipango ya Mungu, Umbea and Rafiki, among others, which showcased devotion to eloquent wordplay and told of an inimitable lyricist, arguably among the first to emphasize on quality videos, amplify substance and tame fame. Her songs offered much-needed soul treat without contrivance. Only Tanzania's Rose Muhando can pull a chair at her table for a sense of her lyric repertoire.
They may not acknowledge it, but contemporary stars; Marion Shako, Kambua, Eunice Njeri and Evelyne Wanjiru soaked up knowledge into their DNA of how Jemimah presented herself, articulated her message and remained true to her calling. Their songs and personality ooze of subtle influences, and like their mentor, have steered clear of controversy.
Henrie Mutuku
Henrie Mutuku,42, needs no introduction. Her smash hit Manzi wa Maana all these years later, alongside Usichoke (2002) with Rufftone, trigger a wave of childhood memories. Versatile and indubitably great, Mutuku is one of the most overlooked and beloved songbirds to emerge since the turn of the century who could have easily had the world at her feet.
Read Also: Henrie Mutuku gets married in a colorful ceremony
In a short spell, she tenfold beat the path for contemporary female gospel singers of today by shaping the early 2000s with amazing word-visuals which elevated the genre to the dot com generation, who were - at the time - thirsting for western sounds and searching for celebrity peers.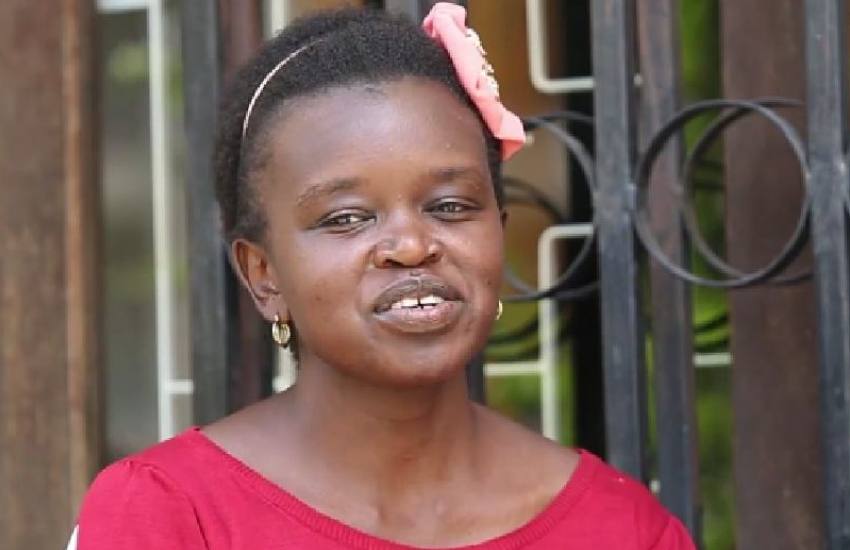 She sadly took advantage of her intriguingly media-shy element to weave her way out to oblivion for 15 years. Her fans, however, hold their heads high comforted that she was doubly successful in momentarily wrestling the spotlight from her male peers. Size 8, Betty Bayo, Ruth Matete and Gloria Muliro years later found her blueprint and never looked back.
Esther Wahome
For all-round artists like Wahome, recognition often comes too late. Her Kuna Dawa banger was a game-changer; a surprise cross-over hit whose popularity helped to cultivate a new base audience for the genre. Many, blown away by her incredible voice, billed her as the second coming of Angela Chibalonza. 
Read Also: "Alcohol advert was like a 'battle' with the church," says Esther Wahome
They weren't wrong. The Mrs Universe Kenya 2012 was a genuine up-from-relatively-nowhere revelation at time of great reckoning in Kenya, especially to fans who'd never heard anything quite like it and reconnecting with gospel music following the decline of choirs.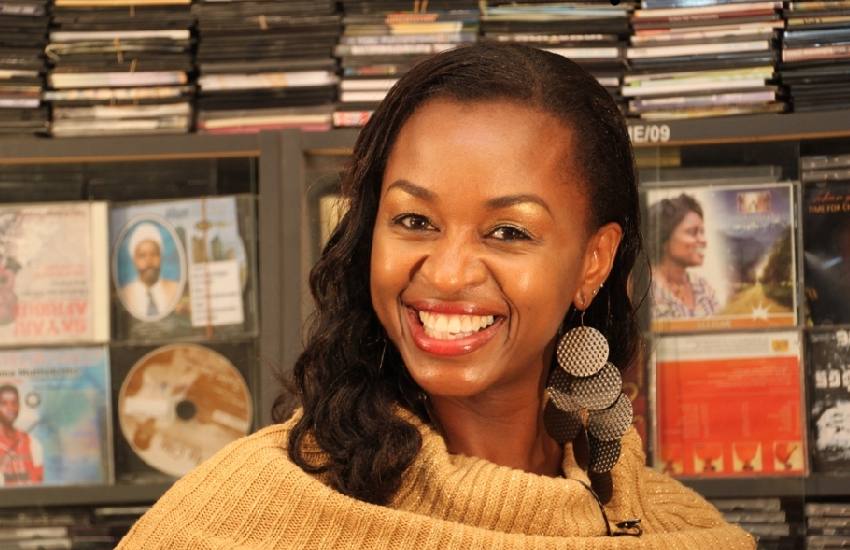 She presented a pop alternative, and impressed with how she overcame instant, skyrocketing fame to build a career that has seen her make inroads in Europe. Janet Otieno, Justina Emmy Kosgei, Justina Syokau, Shiro wa GP, just to name but a few, strut the phenomenon's path.
Mary Atieno
Profound musician Mary Atieno Ominde lost her sight months after she was born but never lost her vision to greatness. The Adamu na Eva star, arguably Kenya's 'Queen of Gospel, is revered as one of the greatest musical figures of her generation.
Read Also: Adamu na Eva - Meet Mary Atieno Ominde, Kenya's gospel music icon
Cultured with an angelic voice and presence, the Kenyatta University alumnus and longtime Buruburu Girls Secondary School teacher overcame adversity, including a prediction by doctors that she wouldn't live to adulthood after she was diagnosed with heart disease at the age of 17.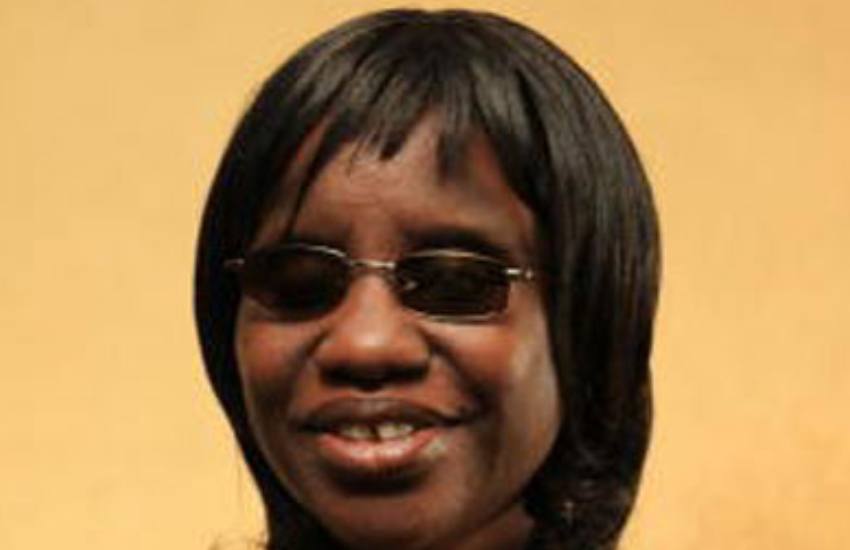 Atieno ruled Kenya's gospel scene for over three decades and performed for Former President Daniel Moi, among other leaders, exemplifying hope, the value in finding meaning, highlighting the spark of change in music and why we must embrace life with renewed passion and compassion.
Lydia of The Mwauras
Known for their longevity, The Mwauras started singing, unofficially, in 1988 soon after their wedding. Lydia would resign from her teaching post in 1999 to focus solely in music with her husband, who followed suit in 2002, to sweeten a musical bond that has for over 20 years churned music which continues to transcend generations in the region and beyond.
As part of a generation of singing couples who dominated the 80's and 90's, Lydia, like Mary Atieno – also a teacher- was at the fore and lend her magical voice to, Ni Nani Kama Wewe, Mwamba Wangu ni Yesu and Bwana Ameniona, among others.
Strikingly measured and blessed with a soothing voice, her lead songs became go-to tracks for praise and worship in many churches, gave a voice to those aching for reassuring melodies and opened up the doors for many of today's generation courtesy of her pioneering work.