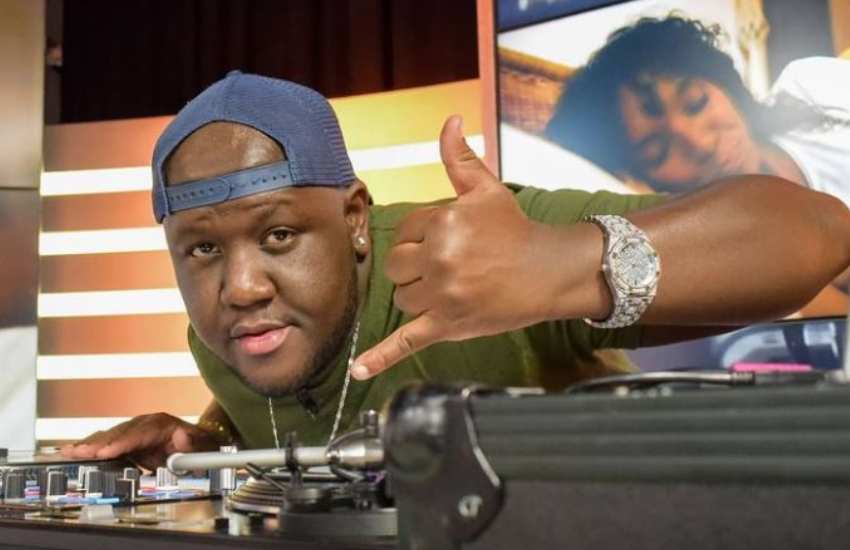 Popular Kenyan DJ, Joseph Mwenda alias DJ Joe Mfalme, has joined Homeboyz Radio days after quitting Capital FM where he has been disc jockeying for 12 years. Announcing the news on his social media, the elated celebrity DJ described Homeboys radio as his new home as he signed his new contract. "I am home... Hi, @homeboyzradio wagwan @shaffieweru."
Read Also: DJ Joe Mfalme signs a Sh50 million deal
DJ Mfalme quit the Capital Digital Media (CDM) owned radio station on January 21, 2021, stating that he needed to expand his horizons. Bidding his employer and fellow workmates farewell through a press release posted on his social media, DJ Mfalme thanked everyone for the amazing time they accorded him while working at the company.
"I would like to thank the Capital FM Kenya family for giving an opportunity to a young man from Meru who had dreams and ambitions of entertaining people through the art of disc jockeying. I have made some of my best memories working with Capital FM Kenya and I will eternally be grateful to them for the growth and opportunity awarded to me," he said in the statement.
Although saddened by DJ Mfalme's departure, a section of online users, including fellow celebrities, wished him well in his new endeavours. "Very happy for you! I'm sending wings for the big announcement because it's about to be major!" Miss Mandi wrote. Kalekye Mumo added: "Growth is inevitable - wishing you all the best and may the Lord expand your horizons." While a third, @Terehwilliam, shared: "Just read this and your drop played in my head, Capital mixmaster Dj Joe-to more wins..!"
Career
Born and raised in Maua, Meru County, the 33-year-old mix master moved to Nairobi at the age of 20 to pursue his undying love for disc jockeying. The DJ, whose favourite genres include Ragga, Dancehall, Crunk, and Ol'Skul hip Hop, began participating in disc jockeying contests and emerged as the runners up in the Pilsner Mfalme media DJ competition in 2008. Not long after, Capital FM came calling.
Read Also: DJ Joe Mfalme's first visit to City
Even as he worked as the company's top DJ, he participated in numerous other contests and often scooped top honours. His star shone brightly in 2010 when he was named as the Top Media DJ, and awarded the DJ of the Year Award. In 2013 he won the African Global DJ Award and emerged top as the Bingwa DJ of the year, 2014.