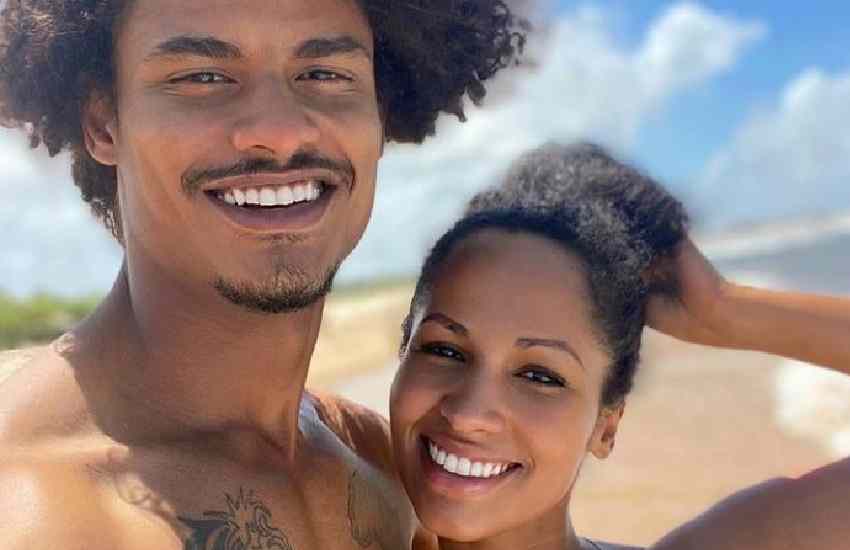 Eric Omondi's ex-lover Chantal Grazioli is talk on social media years after her much-publicized breakup with the self-styled 'President of Comedy Africa'. 
Read Also: Has Chantal found love? Hints at new relationship
This is after the Italian beauty of Kenyan descent took to Instagram and shared a photo of her supposed new catch, after hinting in early 2021 that she was in a romantic relationship. Miss Chanty, as she is popularly known, posted a photo of her with her alleged lover at the beach, exciting her followers with prospects that she was finally opening up about her love life, free from the 2019 heartbreak and away from Omondi's long shadow.
"Oh my, aren't you two the most gorgeous people on this planet earth? Beautiful queen @miss.chanty keep shining with that handsome king by your side wow. Looking so happy," shared one of the platform's users, @irena_the_artist. "Tell us more Chanty," commented another, @sammie_kingsley. "Me and Erick Omondi are feeling chest pains right now," added a third, @oloo_the_dvrkmess. While @mwaningo stated, "Have fun sweet shemegi. Now that my Kenyan brother has refused to grow up. Now that he has refused to differentiate btw a public and a private life. Have fun sweets now that my Luo brother was never serious despite the billboard he did for you."
For @ann_van1 and hundreds of others, however, the two could actually be siblings. "It's her bro, yooh," she argued. @ryn_shyqs: "Comments... Lakini mnajuaje si relative?" "You look together. Is he your brother?" Posed @lordjohn9. "Huyu ni in-law ama cuzo/nephew/cousin to her bro's wife etc.," probed @paulpaulisto. "This is your big bro, I can see the resemblance in the eyes," added @deuswamango.
The reveal comes barely two years after she parted ways with Omondi after four years of dating. In a lengthy Instagram post at the time, Omondi said that Chantal changed his life, and wished her the best in life. "I want to let you know that I will always be here for you anytime, every time. As you fly away my love, may you glow, shine like the angel that you are. I will miss you every moment...Every single moment. You are the best thing that happened to me!!!" said Omondi in his breakup post, May 2019.
Read Also: Eric Omondi under fire over scripted 'Wife Material' show
According to Chantal, the breakup was cordial and arrived at after months-long discussions. "Hello guys, I hope this finds you well I have been silent for a while...Eric and I have had long discussions for the past one month. As you all know my family lives in Italy and it's been really challenging for both of us," wrote Chantal.