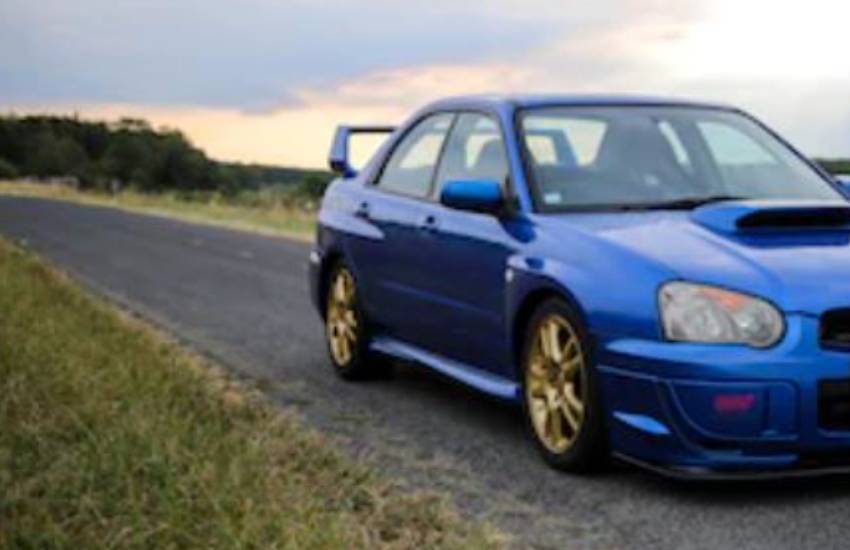 Subaru. Subaru Impreza WRX to be precise, is the car of choice for Kenya's 'Nancy Boys.' The Subaru Impreza's trademark is blue, and the driver behind the wheels is likely to be a Kenyan sporting college moustache.
Their attention-seeking disorders will see them revving up the bloody machine, windows down, music blaring. Kenya's 'Nancy Boys' love the Subaru for its performance (read speed), affordability and adrenalin rousing pace. The Subaru comes with that macho image that complements a new jobber who's just taken a Sacco loan to acquire an Impreza to impress some campus girl, when not waking up toddlers in estates at midnight with the car's roaring turbocharged engine.
Read Also: 10 things you shouldn't do if you own a Mercedes
One local columnist described owners of blue Subarus as "rogue ne'er do-wells who present a blustering patina of untold self-importance, misplaced aggression and malignant narcissism." It is not uncommon to see Subaru egomaniacs (who even don't know each other) racing along the Nairobi-Naivasha road in line with that adrenaline rush that makes you know why the Subaru is from 'makers of jet engines.'
In May 2015, AIG Insurance Kenya decided to give a wide berth to Subarus (and BMWs) valued at below Sh1.5 million in view of the many write-off claims (and costly parts) it was footing. By the way, 'Nancy Boys' don't touch the Forrester (new model), the Outback, Legacy or Tribeca. Those are above their league in status and mullah.
Did you know that the Subaru, specifically the Impreza, was locally popularised by rally ace Patrick Njiru? Well, Njiru, the most successful Mwafrika Kenyan rally driver first appeared in the 1984 Marlboro Safari Rally in a Subaru Leon RX Turbo, car number 69, co-driven by Dave Macharia.
Patrick Njiru used that model up to 1990 (co-driven by David Williamson) when he switched to Subaru Legacy and on to the Subaru Vivio Sedan 4WD (co-driven by Rick Mathews). That Subaru Vivio was the smallest car in a World Rally Championship at 600cc and which earned him a place in the Guinness World Records!
The turning point was the 1994 Trust Bank Safari Rally when Patrick Njiru introduced the Subaru Impreza WRX (co-driven by Abdul Sidi) and used this model to 1998 when a gearbox problem saw him and co-driver, Gillian Webb, out in a Subaru Impreza in the 555 Safari Rally. It was only during the 2011 Kenya Airways East African Classic Safari Rally that Njiru - who retired in 2002 - used a Porshe 911 (co-driven by Fabrizia Pons) and not a Subaru, for which he was part of the Subaru World Rally Team.
Read Also: Joginder's legacy lives on
It was his popularity as the face of local rallying and his perennial use of the Subaru Impreza that made it the choice model of pedal-happy petrol heads. Did you also know Patrick Njiru speaks fluent Japanese (after a four-year auto engineering scholarship in Japan in 1980) and was President Moi's translator when he toured Japan?