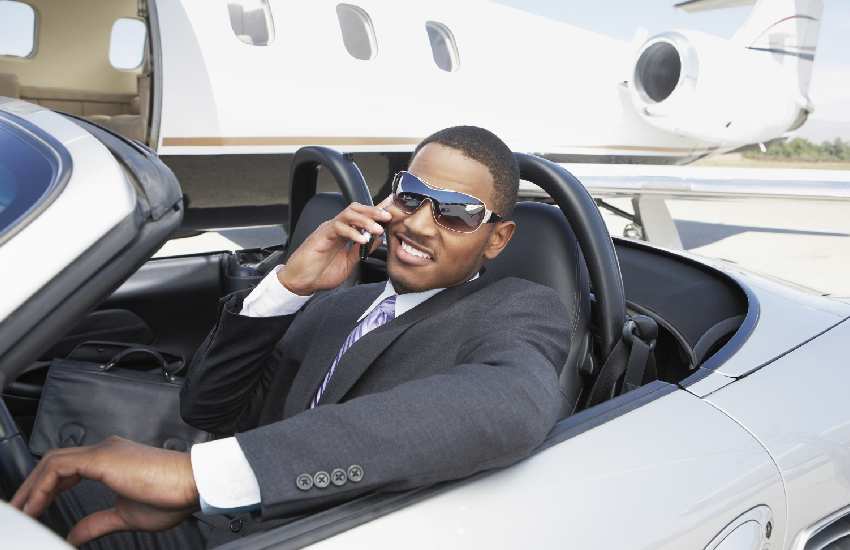 There are so many hustlers in the city throwing their wannabe 'millionaire' tags around. Some might have made their magical first million, bought a ride with almost the entire amount, moved houses and borrowed some more to finance the next million.
Are such hustlers still millionaires? Just who is a millionaire in the face of television business programmes hosting 'young rich' and others having 'entrepreneurs' still sporting college moustache, but making grandiose financial claims?
In fact, the media is also to blame for displaying newbie comedians, shallow radio presenters, one-hit-wonder rappers, the so-called socialites and 'celebutards' (retarded celebs), television anchors, fashion analysts, local reality show judges, obscure producers and music programme hosts, as Kenyans who are on upward mobility, financially.
Their claim to the 'millions' is largely based on their flashiness. Yet, it could all be a credit card lifestyle, that will never get you to the Forbes list, a club that includes Gerald Wamalwa of Mellech Engineering and Ken Njoroge of Cellulant, who have been crowned as truly wealthy.
Read Also: Meet Kenya's 'biological assets' millionaires
The Nairobian set out to differentiate between having a million shillings in the bank, the mistaken perception that driving equals to making it and leading a seeming millionaire lifestyle while still holed up in a flat. By flat, we don't mean an apartment, as most wannabes 'doing well' would have us believe. A flat has a duka, salon, mama mboga kiosk and a matchbox size 'supermarket' where residents keep a kitabu that might interest the Credit Reference Bureau.
A flat is one of those eyesores with seedy single-roomed houses. It has many clotheslines, always weighed down by loads of dripping clothes. An apartment, on the other hand, has none of the above. They are always in scenic locations with sufficient greenery. Indeed, one way of telling whether you have changed social classes is to check how often you brush shoulders with next-door neighbours, our dear 'millionaire.'
Millionaire
A millionaire is not someone who has a million shillings, but one whose assets - minus all liabilities - equals to a million shillings in value. Business analyst Abba Mburu says the city has many real coin millionaires. Marvin Sissey, a financial consultant at MS Consulting, is of the opinion that a majority of Kenyans confuse the term 'millionaire' with 'rich' since common language takes the word millionaire as a literal statement.
Most Kenyans assume a millionaire has a certain lifestyle. We picture cars, homes and flashy dressing. According to Sissey, there is nothing like a millionaire lifestyle. Being a millionaire also made sense years ago when the value of the local currency had not been eroded. The true meaning who a true millionaire is also fluid. A shilling millionaire in Kenya is not a dollar millionaire in America.
"There is no study about how a millionaire lives. There are many millionaires who are not materialistic in their lifestyle," explains Sissey. He adds that, "You can lead a flashy lifestyle that is supported by debt and people will assume that it is a millionaire lifestyle."
Read Also: I'm a millionaire - Fish built this Sh3 million home
Sissey elaborates that being a millionaire "is not about money" since it is very simple to be a millionaire. All you'll need to do is convert anything you own into money, including ancestral land that can add up to that (million). Further, a loan does not make you a millionaire, but how you use the loan can enrich you.
"Picture this: Two people take a loan. One buys a car and the other goes for a house. If you buy a house, valued at say Sh6 million, and sell it at 10 million, you should pay your loan and keep some millions. But for most cars, as soon the wheels roll out of a showroom, the value decreases," says Sissey.