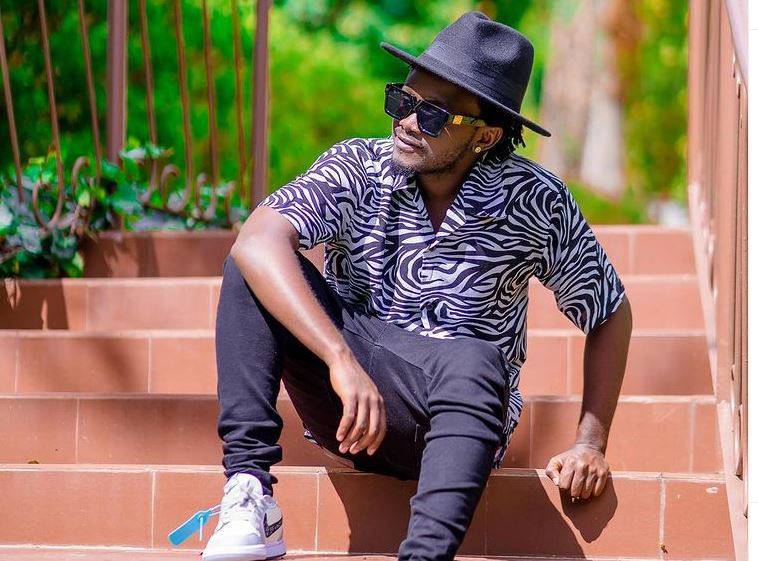 Popular 27-year-old singer Kevin Mbuvi Kioko alias Bahati has written an open letter addressing his Excellency President Uhuru Kenyatta after extending the Nationwide curfew to March 12, 2021. In the public outcry message shared on the entertainer's social media platforms, Bahati asked the Head of State to be mindful of artistes who earn a living through performances and public gatherings.
"Dear Mr President; Happy New Year. This is 2021; No PR No Stunts No Kikis... Just to let you know that these Musicians are someone's husbands, Wifes (sic), dads and mums. Yes, we have people who fully depend on us and We have employees too," he wrote in part.
In his letter, the Barua hit-maker also seized the opportunity and highlighted the struggles faced by the country's creative industry.  According to the seemingly disappointed singer, the entertainment industry has dramatically suffered since the onset of the pandemic in March 2020. The continuous lockdown of the economy has also negatively affected many artistes who are breadwinners in their respective families.
"Your Excellency I don't know if in your cabinet there's anyone who cares about the Creative Industry; the DJs, event organizers, or anything concerning the Entertainment Industry. But if you keep locking down the economy and limiting events that we fully depend on that's simply killing our careers!!!," he added.
ALSO READ: Bahati and Diana's 'breakup' turns out to be publicity stunt for 'Mtaachana Tu' song
Bahati further pleaded with the President to consider the Creatives & The Entertainment Industry in the country and come to their rescue.
"We kids just like yours and it's our cry you reason with us as a father. Ata ile 100M hatukuipata but we are still pushing… We are making hits that are not paying us back? Dear Mr. President remember and consider the Creatives & the Entertainment Industry," he concluded.
Bahati's letter to Uhuru Kenyatta comes months after renowned Kenyan rapper Khaligraph Jones also pleaded with the Head of State on behalf of Kenya's Creative Industry to reopen bars and clubs. In his letter to the President, Khaligraph acknowledged that creatives are having a hard time maneuvering through corona times without a source of income.
"@ukenyatta Kindly on behalf of the Creative Industry of Kenya we are requesting that you allow us to get back to work, allow for the reopening of Clubs and Restaurants," he began by saying. The rapper promised to observe all the COVID-19 safety regulations in place by the Ministry of Health to ensure no further spread of the virus.  
"Measures and precautions shall be taken to ensure COVID-19 doesn't further spread. The youth are suffering from depression in Silence, Kindly look into this matter. Also, some of our hit songs are going to waste. People want to see @femi_one and @mejjagenge perform Utawezana. Rada Chafu Sana, #respecttheogs," read Khaligraph's letter.