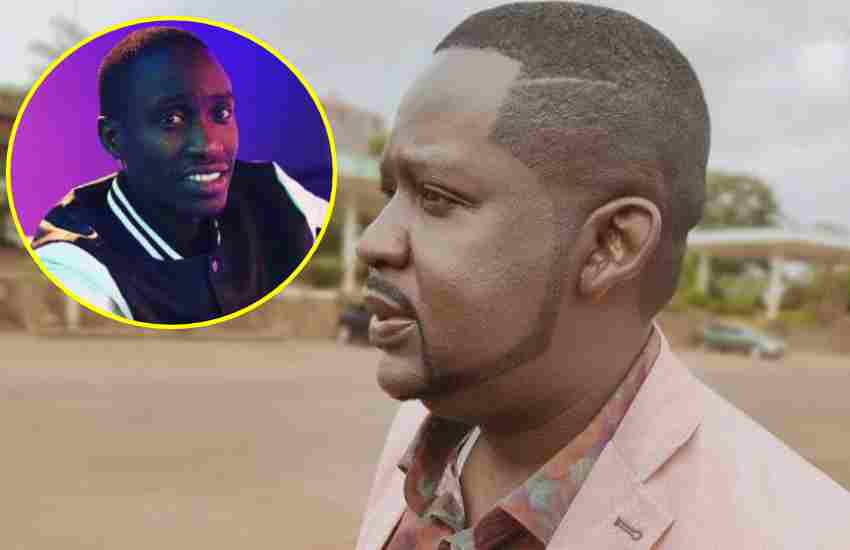 Kenyan celebrities Sunday rallied in grief and expressed their heartfelt condolences following the sudden demise of the father to former Churchill Show comedian and radio personality George Maina, popularly known as Njoro.
Read Also: Former Churchill Show comedian Mtumishi opens up about past
Taking the lead is veteran comedian Daniel Ndambuki, popularly known as Churchill, who in his message, highlighted that he has walked down a similar path and he is in a position to understand how it feels. "So sad… poleni sana..I have been there and I know what you are going through. My deepest condolences," Ndambuki wrote.
Actress and model Christine Wawira Njagi, formerly known as Naila Pierce, in her message to Njoro revealed that she too recently lost a parent. The 33-year-old went on to condole with Njoro, offering a shoulder to lean on, should he want someone to talk to. "I'm so sorry. You know I just lost my mom. I'm with you. I feel you. It's difficult. He's finally at peace. In a better place. I know you will miss him. I miss my mommy. They're always going to be with us. May he Rest in Peace. I'm here if you wanna talk," Wawira wrote.
Renowned film director Philip Karanja assured Njoro that, "Time will numb the pain you are feeling right now." Veteran radio presenter Tina Kagia, on her part, offered prayers to the comic and his family. "Oh no. Oh no. I'm so sorry my love. OMG. My deepest condolences sweetheart. Shucks. May God give you strength. I'm praying for you and the family," she wrote. While radio star Maina Kageni posted, "Pole sana. My most sincere condolences to you and your family. May God give you comfort in this trying time."
Parody trailblazer Kajairo stated, "So so sorry for your loss my brother. God awape nguvu wakati huu. This is heavy! Very heavy may our dad R.I.P. My deepest condolences once again". While comic Zainab Zeddy added, "My Condolences. Allah awajalie subra na utulivu wa nafsi wakati huu." Dj Creme de la Crème: "Peace be unto you and yours my brother." "Pole sana Kaka May GOD guide you through this difficult time," shared comedian Eddie Butita. So did singer Evelyn Wanjiru, comedienne Teacher Wanjiku, and actor Pascal Tokodi, who posted, "My sincere heartfelt condolences", "Pole sana Njoro, pole sana," and "Pole brother", respectively.
Read Also: Churchill, Jalang'o attend Othuol Othuol's burial, give moving tribute
Comedian Njoro announced the sudden demise of his father across his social media platforms where he revealed that he was distraught. "Am broken, totally broken. Where do I even start or what should I even do. Dad why now? rest in peace Dad. R.i.P baba Njoro till we meet again lala salama.... I loved you and will always do… Shine on your way Dad," Njoro wrote.
Related Topics