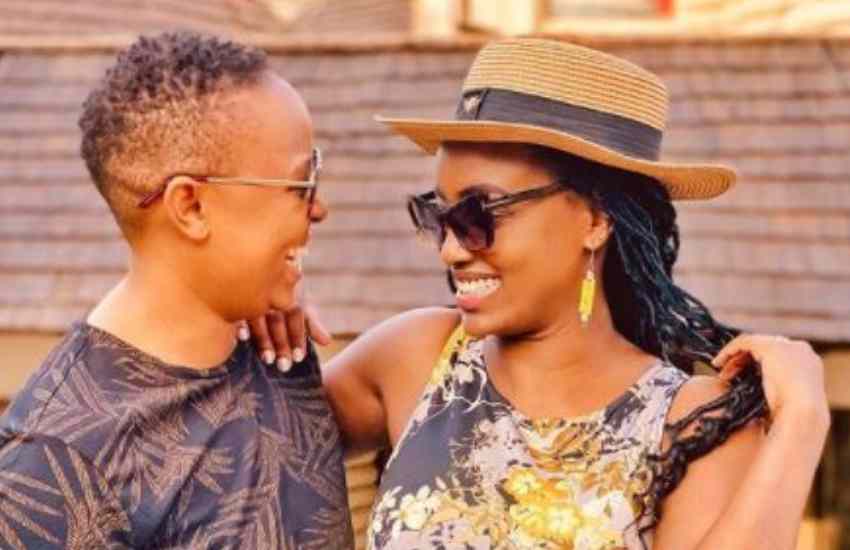 Marini Naturals CEO Michelle Ntalami has penned a passionate message to journalist Makena Njeri, weeks after sending the internet into a meltdown with photos of their vacation in Diani, Kwale County.
"Makena you drive me up the wall. You are extremely annoying. You're the biggest chatterbox I've ever met. All your million stories always start right when I'm in the middle of something important. But you are also the person who makes me laugh hardest! The snorting kind of laugh that makes me think I'm going to die," she shared on her Instagram account.
Read Also:Michelle Ntalami opens up on her worst relationship experience
"We have too much fun together and we play too much! You ride for me; you support me and encourage me. You see me as a cut above all others. You fought for me (literally and figuratively) and you've defended me. You have been my light in the darkness. You love me hard! Anyone who's not down for me is your enemy too. How can I not have someone like this in my life?"
In the heartwarming post, Ntalami expressed optimism about her friend's fortunes in 2021, how grateful she is to have her in her life and how the BBC journalist and former Tahidi High actress completes her. 
"They say good connections are meant to feel easy. You're not meant to struggle to be in someone's life. There's only meant to be good things that come out of it. Like friendship, growth, elevation, truth, motivation, laughter, confidence, change, positivity, adventure, self-awareness, spontaneity, boldness… did I say laughter? Thank you for all the colour you've brought to my life! Rest assured you have a rider by your side! I will keep supporting you and going hard for you! The world is not ready for your magic in your new year, starting today! Oga Boss! Happy Birthday Chris! I love you."
Celebrating Ntalami in a romantic text, Makena three weeks ago dropped a not-so-subtle hint regarding their relationship and shared how the chartered marketer is the centre of her universe. "Michelle, darling, I don't know what I did right in my life to make the universe bring such an angel into my life, but I'm definitely going to spend the rest of my life making you as happy as you make me feel. How long has it been since the first time we met? It may have been just a few years, but to me, it feels like a blur. I guess that's what happens when you're having so much fun with someone you love that you completely lose track of time. I know I have matured and grown together with you."
Read Also: Be the CEO of your mind, body and heart – Michelle Ntalami on success
Adding: "So my darling Michelle Ntalami. Happy, happy birthday, today is for the woman who has been with me through it all and still loved me unconditionally. This is your special day and I want you to enjoy every minute of it. Whatever you need, I'm at your beck and call. If you need a foot rub, a back rub, someone to take you shopping and spoil you silly, or just someone to drive you around town, I'm your person. This year, I want to make you feel like the princess you truly are. I want to make you feel like you're a true goddess who deserves all the love I give to you. Of course, you can push your luck on this day because it's your birthday (however you know I will always give you whatever you want)."