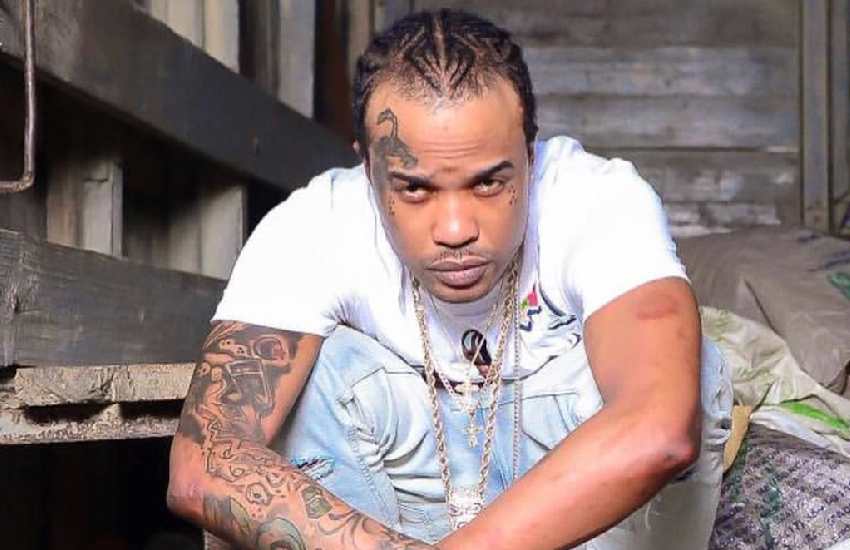 Jamaican dancehallartist Leroy Russell Junior, better known as Tommy Lee Sparta, could spend Christmas in police custody after he was arrested in St Andrew on December 14 for possession of an illegal firearm.
Read Also:Lil Wayne pleads guilty to federal gun charge, risks 10 years in jail
According to Loop, the Flankers - Montego Bay bred artist was detained alongside six other individuals after he was found with a Glock pistol with 18 rounds of ammunition following a search by Jamaica's constabulary forces of a Toyota Mark X car he was travelling in along Holborn Road, St Andrew.
The arrest comes under three months after he spent 41 days in custody after he was named as a person of interest in investigations into an upsurge in violence in his native St James Parish, Montego Bay's capital, north-west end of Jamaica.
The We Want Paper star, said to be aligned with Flankers-based Sparta Gang, was detained and questioned under the Island's State of Public Emergency (SOE) act on July 7 over his affiliation to the group reportedly responsible for a flare-up in violence in Montego Bay. Under the act geared towards quelling crime in hotspot areas, security personnel from the Jamaica Defence Force (JDF) and the Jamaica Constabulary Force (JCF) can detain suspects for 90 days without charge.
Upon his release on August 17, 11 days more as mandated by SOE, Sparta's lawyer Ernest Smith accused the police of unfairly targeting the 33-year- old Portmore Empire crew star and threatened to sue the state for 'wrongful arrest and lengthy detention.'
"You can't just deprive a man of his liberty like that. They [the police] said they wanted him in Montego Bay for questioning because he is a person of interest. And then he goes there… and, then, say you're gonna detain the man under the state of emergency in Montego Bay, and where he was living there's no state of emergency. He has not been told of any criminal activity or any offence that he has committed. He not been told of any offence for which he is wanted… It's not right. It is not fair," said Smith.
Read Also: Dancehall star A'mari to appear in court for violating quarantine
Adding: "My client is being used as a scapegoat, he has lost over $100 million in revenue because there are some cops who keep locking down his shows. Unfortunately, it's the Jamaican taxpayers who will have to pay hundreds of millions of dollars that this young man has been made to lose because of a police officer with a motive to destroy him."