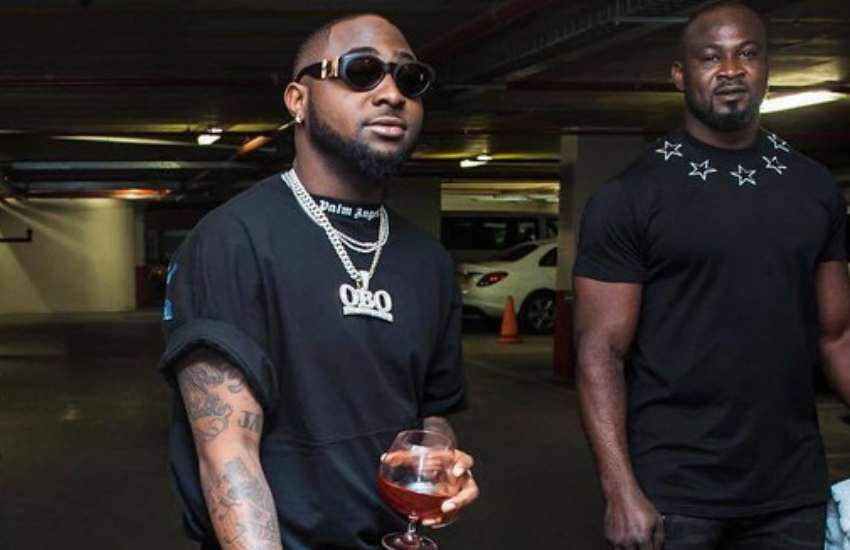 Nigerian music star David Adedeji Adeleke, better known as Davido, is mourning the death of his long-serving bodyguard Ogbeide Tijani Olamilekan. According to local media, Tijani died on Tuesday, December 8, 2020, after a long battle with an undisclosed ailment.
Read Also:I will run for office, declares Nigerian popstar Davido
The music star took to his Instagram page to pen a heartwarming tribute to Tijani, describing him as a bighearted worker. "Please tell me I am dreaming ... my Tj gone? What imma do without you uncle Tj ehn ... 11 years you did all for me... put me before you at all times... all the times I wouldn't wanna wake up for a show or flight you'd carry me like a baby in the car," he wrote.
Adding: "No matter what I did right or wrong you were there for me ... to allow me to spend money sometimes nah problem… every time 'David don't worry I'll use my card' ... you were such a big person with a baby heart ... everyone loved you," he added. "I wanna wake up late for a show so you'd come and carry me again ... I don't even know what I'm typing man ... RIP uncle Tijani ... tired of being "strong."
Tijani's death is now in a series of unimaginable tragedy suffered by Davido. In 2017, the 'If' hitmaker lost three of his close friends in a span of one week. His childhood friend Tagbo was found dead in a car parked in front of Lagos Island General Hospital. Tagbo, reportedly passed away on his birthday after allegedly taking 10 shots of tequila at a bar in Lekki. A post mortem examination later revealed that he died of suffocation.
Read Also: Davido accused of assaulting bouncer days after condemning police brutality
Before the dust could settle, Davido was hit by the death of two other close friends Olu Abiodun, popularly known as DJ Olu and Chime Amaechi. The bodies of Dapo and Olu – the son of Ogun State Governor, billionaire Dapo Abiodun - were found dead in a BMW car in Banana Island, Lagos. Davido denied any involvement in either of his friend's deaths.