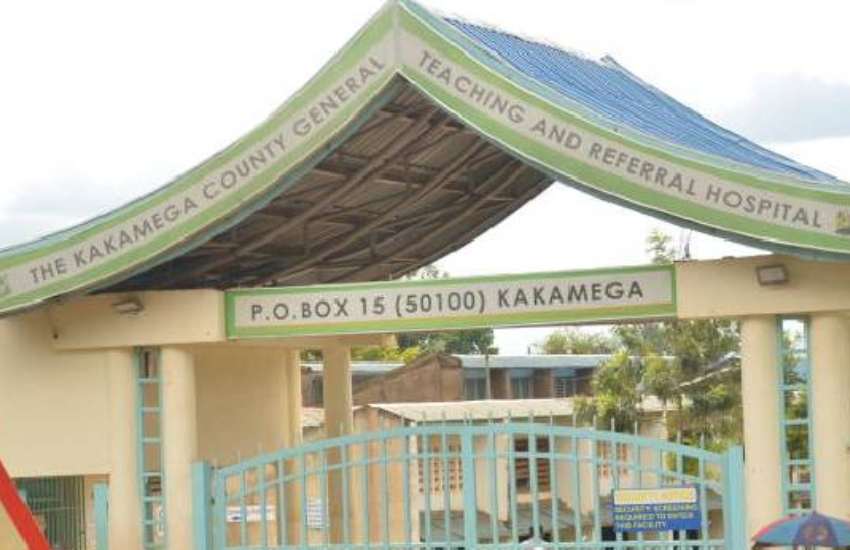 Wycliffe Alumasa, the nurse who was a stickler for Ministry of Health safety guidelines on curbing the spread of coronavirus, has died. Alumasa was a nurse at the Kakamega County General Hospital and will be remembered for enforcing the mandatory mask rule in Kakamega town before reporting to his workstation.
Read Also: Raila sparks mixed reactions after his statement on doctors
Usually, the uncompromising nurse would confront people without masks and demand they wear one. Often, he would summon police officers to assist him whenever he encountered challenges in enforcing the rule. But in a cruel twist of fate, Alumasa succumbed to Covid-19 on Tuesday. News of his death spread like wildfire across the county.
"He (Alumasa) would even buy people masks and sensitise us on importance of observing Covid-19 containment measures," said Moses Mutswenje, a boda boda rider. Godfrey Olunga, a mechanic said the deceased nurse would not let him touch his car without a face mask."He would demand we wear the masks before alighting from the car to brief us on the problems it had. Alumasa would not greet anyone who did not wear a mask," said the mechanic.
Read Also: I went round village begging for money- Dr Mogusu's father tearfully narrates
Veronica Alumasa, the wife, told journalists that he fell ill last weekend but his condition deteriorated on Monday. "I convinced him to visit the hospital the following morning but I knew it would be a miracle for him to pull through going by his condition," said Veronica.