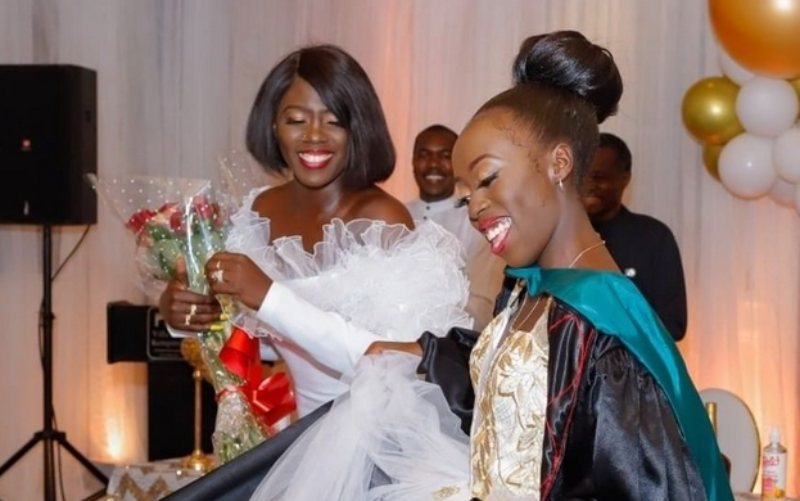 Self-proclaimed president of single mothers Akothee on December 2, 2020 threw her first born daughter Vesha Okello a luxurious party at Villa Rosa Kempinski to celebrate her graduation, inviting only close friends and family.  The mother of five was however surprised by a section of guests who remained glued to their phones despite the merrymaking. Akothee recalled spotting a number of girls who had occupied a table at the corner of the room and did nothing but look at their phones throughout the event.
"Then there were these bunch of girls who occupied seats in the corner with their phones since they walked into the party. They could just take selfies, short updates here and there and go back to chatting on their phones. I was so embarrassed on their behalf.  They only lifted their heads when people were laughing or heard a celebrity walking in," she wrote.
READ ALSO: Akothee's moving message to daughter Vesha Okello
According to the singer, the said ladies felt too special to get involved in the day's agenda and preferred to sit pretty and give their phones more attention.
"And they were feeling so sweet, you would think they are celebrities. Next time if you are invited to a function and you come to slay, please look for a place in a corner where no one sees you," she added.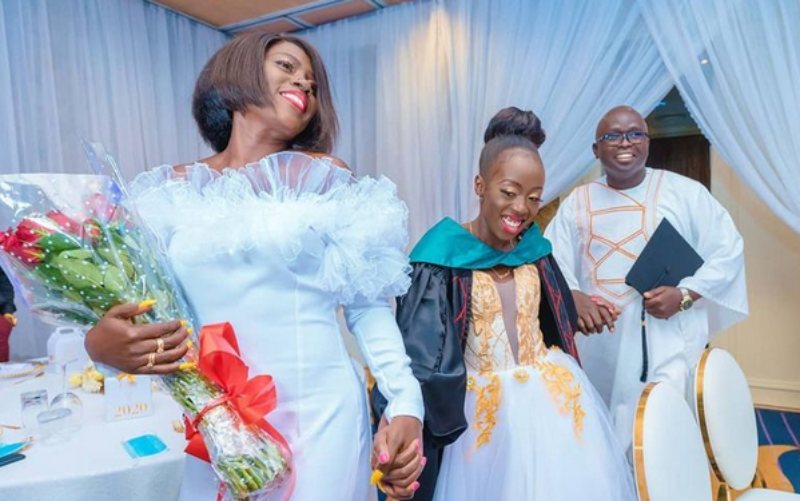 Irked by their behavior, Akothee revealed that she contemplated chasing them out of her daughter's party but was not sure who had invited them.
"Trust me I felt like throwing them outside, but I had no idea whose guest they were. They were definitely not on my guest list, but I guess by extension," she revealed.
READ ALSO: Cebbie opens up for the first time about her feud with sister Akothee
Successful party
The proud mother however did not let the situation ruin her daughter's big day and ensured she enjoyed herself to the fullest.
"The pride of all single mothers. I can now start saving the 2.2m per year. Educating you was fun and never felt like a burden, I love you queen," she wrote.