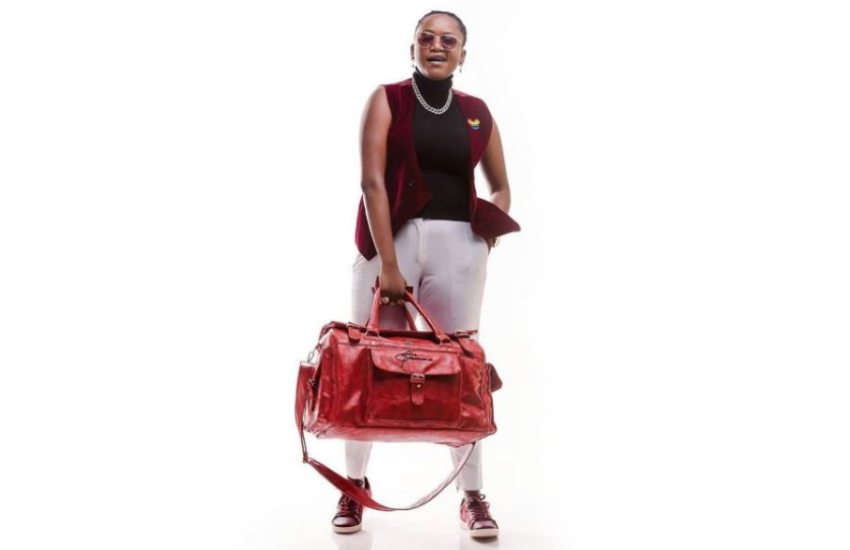 Announcing a collaboration between herself and high-end bag brand Denri Africa, the 'Ngoma' artist celebrates one year of her sophomore album 'Unleashed' with a fresh travel bag collection.
The FenamenalxDenri collection is an assortment of premium leather travel duffel bags with ranges from Red, Dark chocolate, beige, spicy brown, amber brown, black, and grey that will set you back Sh5,000.
Read Also: Remaining Fena-menal: Meet Kenya's most sought-after female artist
Coming right in time for December holidays, Fena explained the collaboration between her brand Fenamenal Style and the exotic bag making company as "3 years in the making". "I am excited, honoured, and humbled to enter a new level of partnership with Denri Africa. This is the first of many collaborations" MamaYao notes. 
Elsewhere, Sol Generation nominated for Grammy's
African Giant Burna Boy got nominated for 'Best World Album' category at the 63rd Grammys 2021. Sauti Sol and Bensoul have been recognized for their role in Burna Boy's project with the song Time Flies where the former features and the latter has co-writing credits.
Known to be among the highest musical honours, the Grammys has a deep affinity for recognition in arts awarding every individual responsible for song and record creation. The song is produced by Grammy Award-winning producer Andre Harris alongside Savara Mudigi.
Read Also: How we set up Sol Generation Record- Sauti Sol
Initially, the song was slotted for the Suzanna band's fifth and critical album Midnight Train, only to end up on Burna Boy's crushing Twice As Tall sequence to last year's African Giant. Octopizzo's Wakiritho, Another Day, Che Che, and Kamikaze proposals all failed to be nominated.