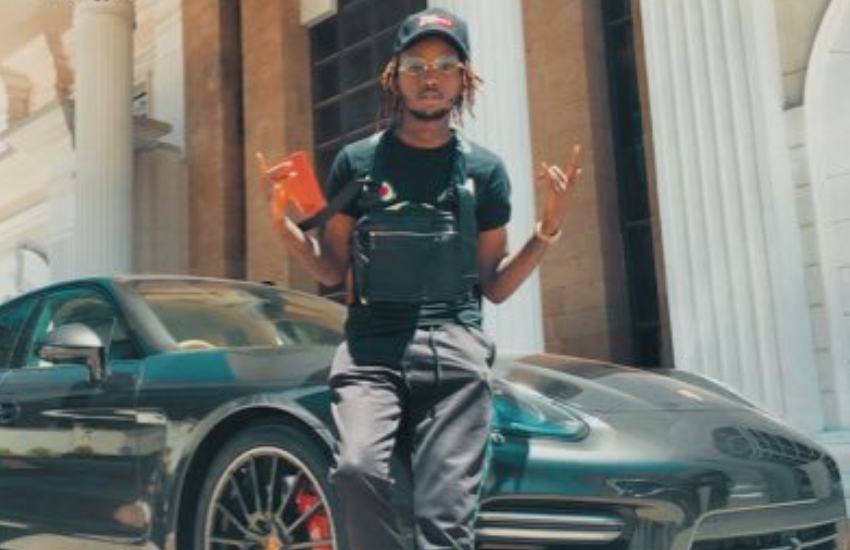 Music producer Magix Enga is fearing for his life and has announced that he will no longer be producing music. Taking to social media, Enga claimed that his life is in danger after he was trailed by unknown armed men on Thursday, October 30, 2020.
"What's happening is that I've just been trailed by a guy with a gun just now. I don't understand who I have offended or where the problem is but life has gotten more serious than I thought. Pray for me I don't know who's following me. Five guys with guns during day time…. This happened to me last time- I thought it was a joke, but now this is serious," claimed Enga.
Read Also: Magix Enga demands Sh200 million from MCSK, PRISK and KAMP
Not too long after, he shared a video on Instagram explaining why he was walking away from his craft.  "I'm just a guy from Nakuru, I came to Nairobi with a bag and a t-shirt to look for means to make a living. But now I'm done with entertainment. I have stopped making music," he said. "No more Magix Enga on the beat because I'm really afraid of death, can't die now. I will make a good video when I'm calm; then I will share on my YouTube channel. May God protect all artists out there. Remember my Facebook page with 60k likes was hacked. So don't book fake sessions online."
Publicity stunt?
A section of netizens are, however, not buying the narrative and believe that the move is a publicity stunt to promote one of his upcoming projects. "They do anything for clout!" wrote one user. "Uko sure hii si clout unatafuta?" (Laugh emoji's) added another.
Read Also: Magix Enga involved in accident, escapes death narrowly
The producer was a few months ago Magix Enga in a similar situation where he claimed he had been arrested and ferried to an unknown location by plain-clothe police officers. It later emerged that the arrest was a scene in a music video he was shooting.
Beats war
The popular hitmaker has on several occasions found himself at loggerheads with artists over the sampling of his beats without his permission.
Sometime in January 2020, the self-proclaimed Beat King blasted Tanzanian singer Harmonize for using his beats without consent. "Like nothing happened @harmonize_tz Gat some free beats for you bro... I'm giving you 1 week take down the song otherwise... Natoa mwenye let me put it in Swahili so that you can understand what I'm trying to say," he wrote.
Read Also: I was paid- Magix Enga claims as Tekashi's 'Gooba' back on YouTube
Adding: "1 week imeisha and the song Uno is no longer on YouTube. Don't sample Magix Enga beats. I repeat don't! Like I said I'm not going to allow this to happen, not in 254. It took me a day to come up with the Vibe G you get. This s** has happened before but this time things will be different... I'm not going to allow that to happen not in 254."
Harmonize's the management and Magix Enga reportedly later came to an understanding and Uno was reuploaded on YouTube shortly after.