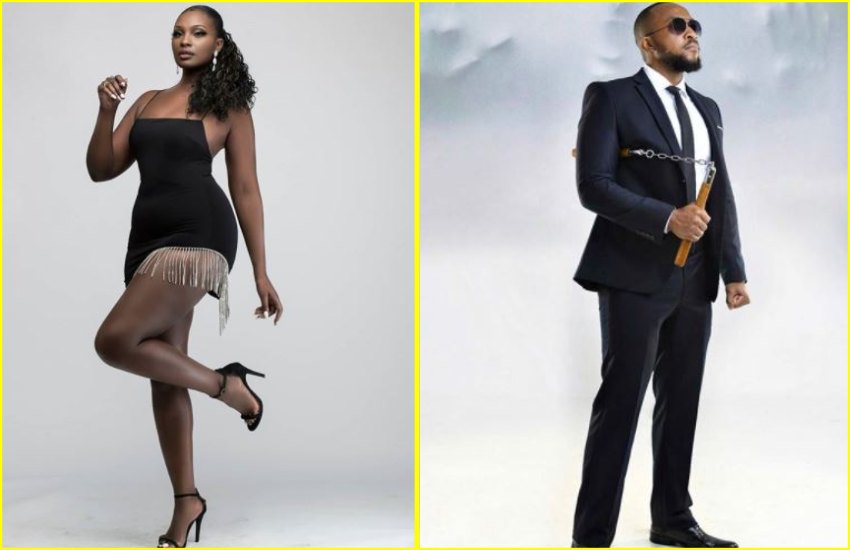 Popular Kenyan content creator Maureen Waititu has called out her baby daddy, fitness trainer Frankie Kiarie alias Frankie JustGymIt, for not taking up his parental responsibilities and dragging her name on social media. Speaking on her YouTube channel, the mother of two explained that she had had enough of people trolling her online because of what her ex put out and feels it is about time she gave her side of the story.
Read Also:I was close to saying 'I do' to Frankie JustGymIt - Maureen Waititu
"Recently I was accused of not giving access to the father of my children and it is so sad that he actually had to use a social media platform to wish my son a happy birthday and then drag my name to that. This is the second time that is happening. Putting me out there to be trolled and attacked in the name of, 'I love my children'. I have papers, I have evidence of everything I have tried to do to try and bring him to become a better father. I have protected him and never once gone online to say anything ill about him, whatever way you want to think I've never sat down but today I'm not going to protect him anymore," she began by saying.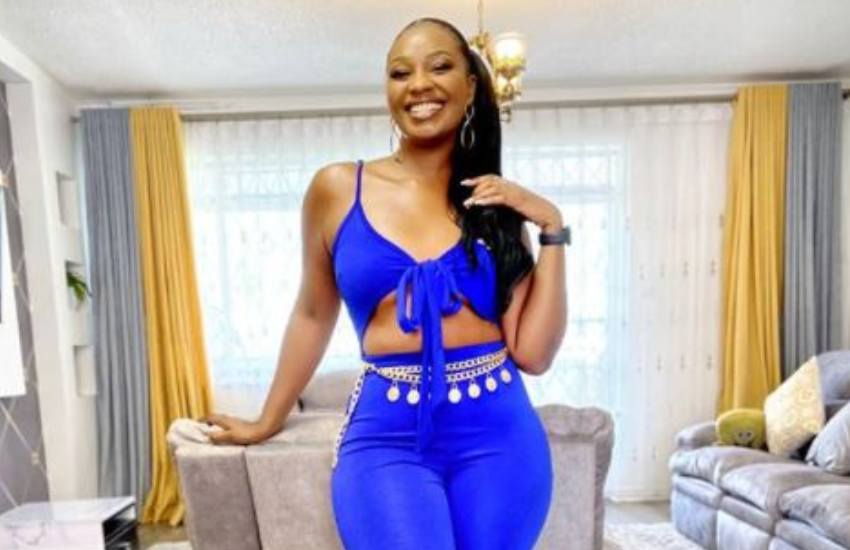 According to Maureen, when she and Frankie resolve to go their separate ways, she requested for them to sit down and come up with a way forward on how to raise their two young boys but as she explains, Frankie did not seem bothered.  
"Let's start by the time he left home. I begged him to buy Lexi a little phone, or find a way to be calling him, so that he can always call home. And since I'm the bad person and he didn't want to contact me, I gave him a leeway to actually contact our nanny however often he wanted to and check up on his children.  I can tell you this for a fact, he has never called home. He has never checked up on his kids other than the day he decided he is going to show up. So this is what happened, from the minute we broke up I knew things had to change, we had to get structure so that we are not in any other person's way.  I told him, can you give me a structure and a way that we can take care of these kids, all he kept telling me, was 'I will bring, I will bring'. A year, four months later I have not seen any structure never. We went back and forth and at some point, he wasn't seeing those kids especially between January and April," she said.
Read Also: My children saved me from suicide, reveals YouTuber Maureen Waititu
Taking matters into her own hands
In July 2020, Maureen says she decided to take the matter into her own hand s and invite Frankie for a sit down to discuss their children's welfare and upbringing, but he never showed up for the meeting.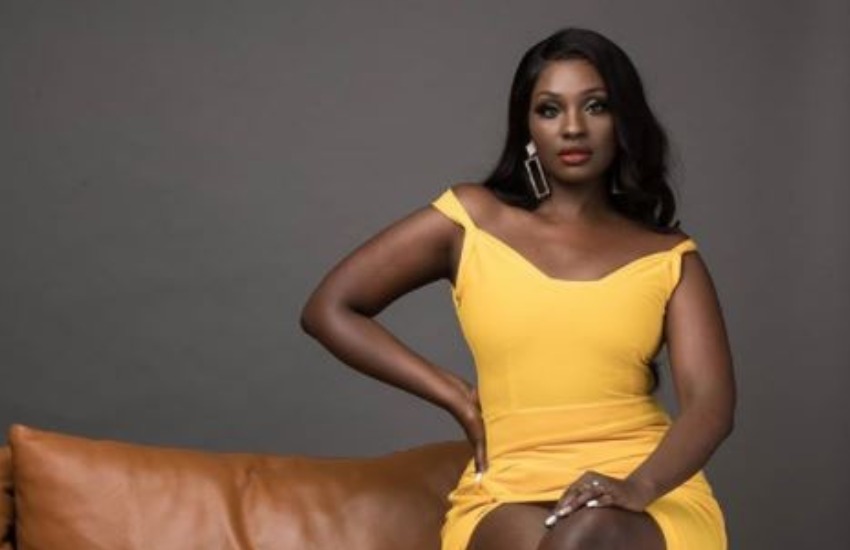 After being taken round and round I decided in July to take matters into my own hands. On the 27th of July, I wrote him a letter, which he has, it was hand-delivered to him. This is what I said, 'In view of foregoing and the need of structure and consistency with regards to the minors going forward, kindly do agree to an informal without prejudice meeting with the client and the undersigned at X location by the poolside on the 29th of July, 2020 at 2:30pm or any other date and time that is convenient to you, to be communicated as in writing prior to our proposed date'.
Frankie, through his lawyer, according to Maureen, reached out saying, "They don't owe me any obligation or anything because they are providing everything."
'Blocking' Frankie from seeing the kids
The YouTuber went on to explain that Frankie stopped responding to her messages and sending his children's upkeep money as from 10th August when she and her kids came back from their Diani trip.
Read Also:Maureen Waititu furious, fires back at fan accusing her of tainting Frankie's name
"On Tuesday, 10th of August was the last time he sent money for upkeep, in fact, any kind of money till date. When we came back from Diani, this was on Tuesday, he never spoke to us, he never called. He texted me on Sunday, 23rd of August 2020. No money or any explanation why he never sent the money, I don't know what he was thinking his kids are eating.  The initial plan was for him to spend time with them at 10:00am he sent me a message saying, 'I'll collect them at 11:00am.'"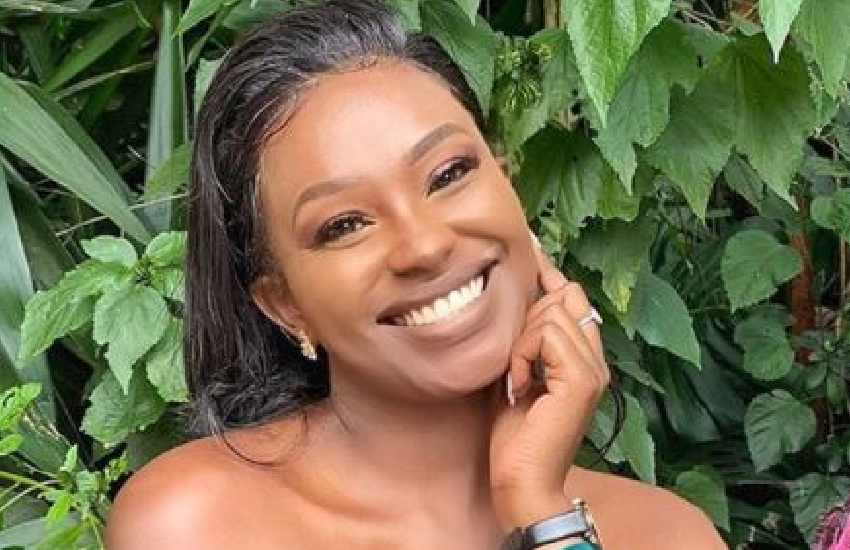 According to Maureen, her youngest son was unwell at the time and couldn't allow him to leave the house which meant Frankie couldn't have them that weekend. "I told him he could take the kids today and even before I could tell him Kai was unwell he stormed off and I had to follow him and tried to block him asking for us to talk but he did nothing. He just sat in his car and he was on the phone before finally telling me 'you are going to hear from my lawyers.' That's where the narrative began, that I have stopped him from seeing his kids, I'm blocking him from seeing his kids."
Being Kicked out of the house
Not long after, Frankie contacted Maureen saying he would not be providing any more financial support and needed them to leave his house because he couldn't see his children as often as he wanted. "He called me on 26th of August, this was on a Tuesday and he specifically told me, 'I am no longer going to send money because I cannot see my kids as often as I want to'. True enough he stopped sending money for his children's upkeep till now. On the 7th of September, 2020 I can't forget that phone call. He picked up his phone, called me again with the same narrative that since he is providing shelter and cannot see his kids as often as he wants to, he wants us to move out."
Read Also:Frankie JustGymit speaks for the first time after break up
Maureen says managed to find a new place and explains that her children are settling in well. "From now on, I'm telling you this Frankie, keep my kids out of social media, keep their personal affairs off social media, keep my name out of social media. If you want anything done right by you go to court or better yet contact my lawyers."