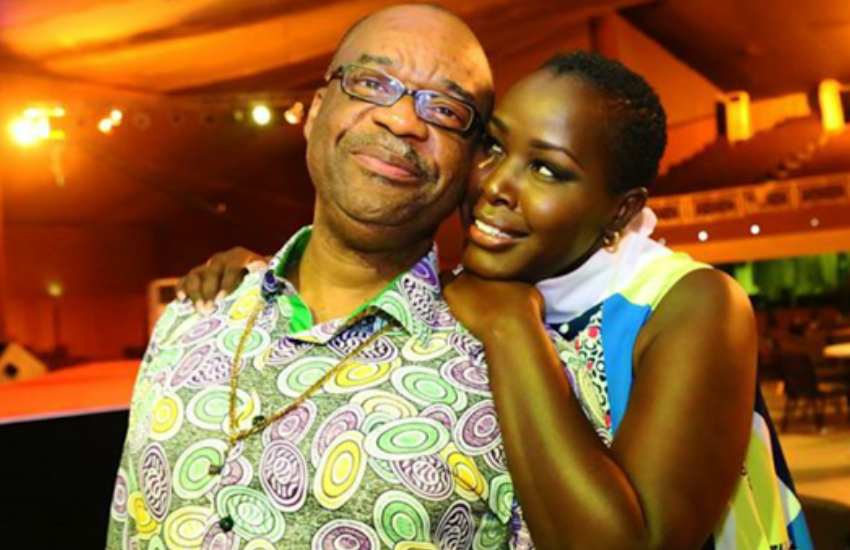 Even as Nigerian President Muhammadu Buhari called for an end to nationwide demonstrations against police brutality that has seen scores of youth die - in police confrontation shootings – the scene in the city of Lagos has remained polarized with many investors keeping business premises closed.
Speaking to Standard Entertainment and Lifestyle today, October 23, Kenyan-born award-winning gospel singer Emmy Kosgei decried the sorry state the West African nation had sunk into. Emmy revealed that she and her preacher husband, Anselm Madubuko, had closed down their mega Revival Assembly Church and asked their church members to stay home this weekend as attacks continue.
Emmy was adding her voice to the #EndSARS protests that have captured the attention of world leaders and international celebrities. "These protests have been getting worse by the day. They have turned into burglary with people burning malls and shops as lots of property go destroyed. We won't have church service on Sunday for the safety of our members," Emmy said in a telephone interview.
Read Also: Mass civil unrest as Nigeria hits tipping point
"We have been indoors for over a week. It is just saddening to see how the lives of young people are being lost in such a manner. In the spirit of democracy, the youth should equally be given an opportunity to voice their views. Use of force and brutality is against human rights," she warned of the chaos that reportedly claimed 12 lives in Lagos on Tuesday.
Emmy, who serves as Chaplain Special Marshal and the women's fellowship patron in the church noted that the absence of peace and stability in the county would lead to negative social and economic impact as she urged for calm and tolerance. "The levels of frustration especially after a long period of lockdown and battling with Covid-19 pandemic are real and we can't afford to slip further down. I urge Kenyans and the entire world to pray for Nigeria. Besides, I and other Kenyans here are safe," she remarked.
Read Also: #EndSARS - Celebrities call for an end to police brutality
In a television address on Thursday, October 22, night, president Buhari – for the first time since the chaos started – called to end of the protest asking Nigerians to "resist the temptation of being used by some subversive elements to cause chaos". "For you to do otherwise will amount to undermining national security and law and order…," Buhari warned as the government imposed 24-hour curfew went on in Lagos.
Related Topics