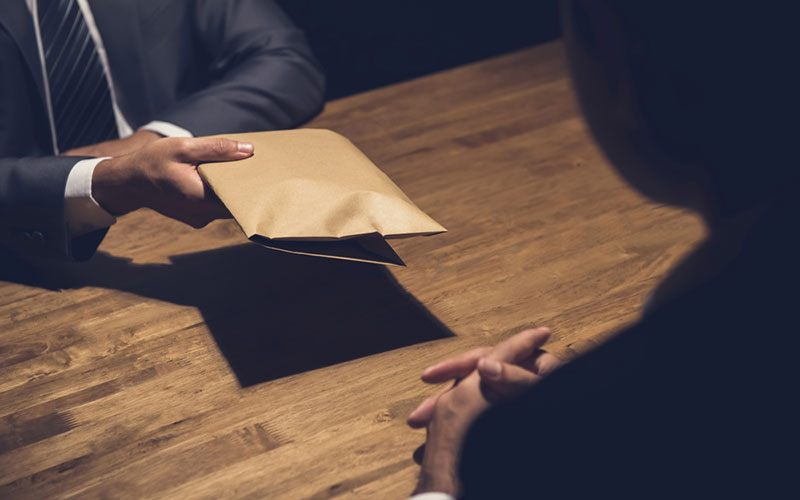 A study has revealed that the public considers the National Police Service, county governments and the Ministry of Health the most corrupt institutions. The study by the National Crime Research Centre also cited the ministries of Interior, Education, Lands, National Registration Bureau, Judiciary, National Government Constituency Development Funds (NG-CDF), office of Member of County Assembly and the governor's office as other corrupt institutions. Others were the National Assembly and Senate. According to the study, the public encountered corruption in these offices as they sought public services.
READ ALSO: Obesity is a sign of corruption – President Yoweri Museveni
"The public and public officials were further asked whether there was corruption in specific arms of government with reference to the Executive, the county executive, the National Assembly, the Senate, the county assembly and the Judiciary. The findings show that the majority of the public perceived that there was corruption in all the arms of government," states the report tabled in the National Assembly last week.
Abuse of office
On the National Assembly and Senate, the public believes that the members are involved in embezzlement of funds, bribery, abuse of office, nepotism and discrimination. Top counties where residents experienced corruption 12 months before the release of the report were Elgeyo Marakwet, Nandi, Makueni, Embu and Machakos. The bottom counties were Siaya, Wajir, Tana River, Kisii, Tharaka Nithi, Turkana and Nyamira. According to the report, public officers engage in corruption because of greed, low wages, lack of respect for public office, emulating corrupt leaders, poor governance systems and impunity.
READ ALSO: Corruption, murder, womanizing- Paul Ngei, the man who bullied Jomo Kenyatta
The report quoted a key informant who said that "poverty, greed and selfishness are important factors in corruption. Also, the public has developed a habit that if they do not pay something, they won't be served."
The public said they gave bribes due to urgency of services, poverty, culture of impunity, lack of information and fear of victimisation.  The public noted that most corruption cases were reported by politicians, but this was "suspicious". County assemblies were cited for embezzlement, bribery, flouting procurement procedures nepotism and passage of defective laws. The study recommended that key oversight institutions such as the Ethics and Anti-Corruption Commission undertake regular vetting and lifestyle audits of public officers.