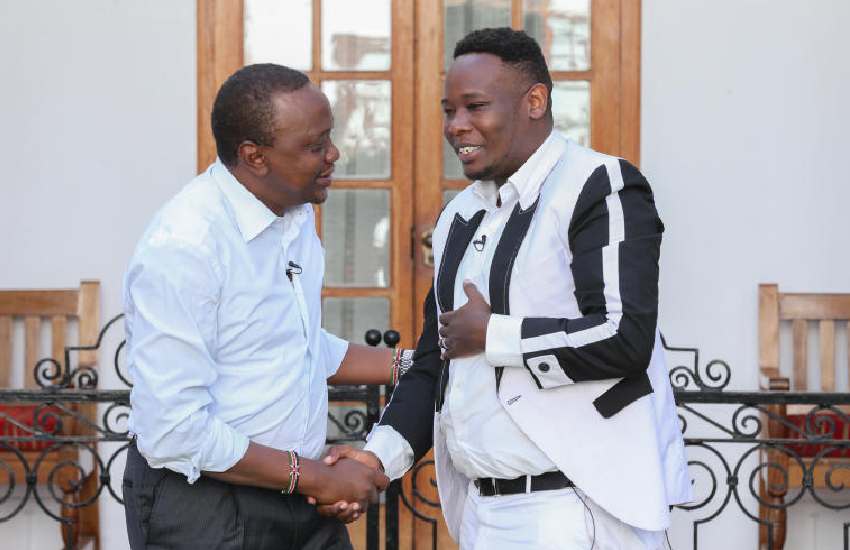 When the history of gospel music is written, one of the big names to feature prominently in terms of impact on the industry, it is that of one Roy Smith Mwatia, alias Rufftone. "I am blessed. I am taking one day at a time," says Rufftone, the gospel musician, who has ruled the Kenyan contemporary entertainment scene for 21 years.
Indeed, Rufftone is blessed. From a shy but talented teen whose first record was a secular song, to an industry godfather who has inspired scores in the entertainment industry, including family members, his distinct gruff tone testifies a man who has seen it all. He was the trailblazer as ragamuffin exploded in the 90s, the pioneer of the cook contemporary music in East Africa and the urban Luhya singer behind Tsinyanga Tsiwere - a song that made him a household name in rural Kenya. But it was not until seven years ago that Lady Luck came knocking.
Read Also: Rufftone breaks his silence
In 2013, Mungu Baba hit was released. It was to become a mainstay in all national celebrations and open doors for the singer among the high and mighty - making him a frequent guest at State House, Nairobi. The previous year, Rufftone had won a tender to work with the General Service Unit (GSU) of the Kenya Police for a 10-song album.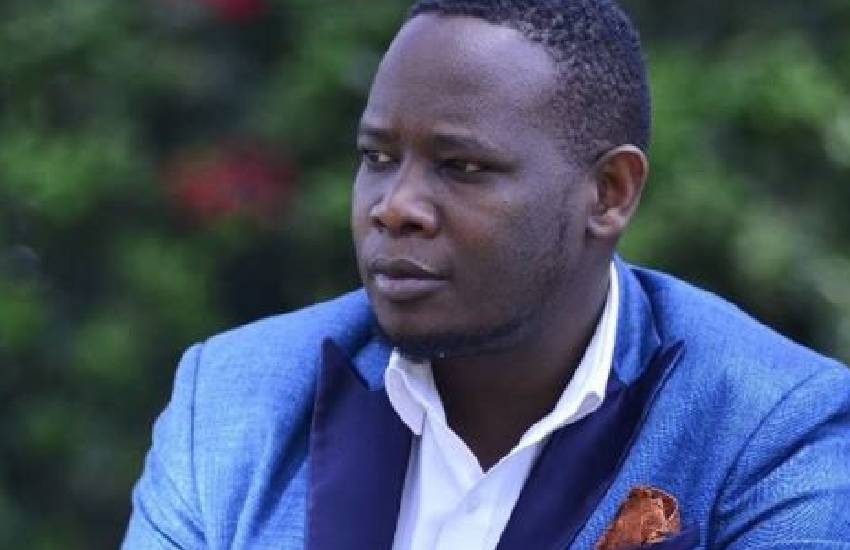 Interestingly, his quotation was the lowest among the studios that submitted their bids at Embakasi, he says. After winning the tender and successfully delivering, he pitched for one more song, a bonus that he wanted to dictate its flow. "There were lots of new recruits when I was there, and I felt that we needed to bridge the gap between the recruits and the experienced officers. We needed the diversity," he reveals the genesis of the hugely popular and prayerful Mungu Baba single.
Secret behind epic hit
"I wanted to make the officers come out with that human touch, because out here, people perceive them as cyborgs, and lacking in empathy. Mungu Baba was a song meant to change the perception of people towards the police," says Rufftone, a rather bubbly and straight forward narrator. The song was an instant hit, and stood out from a number of songs that were released just before the 2013 elections to preach peace at a time when there was growing fears the country may head towards 2007-08 mayhem.
Read Also: Rufftone opens up, praises wife Krystal for standing by him
'Mungu baba twaomba, uilinde nchi yetu, tuishi kwa umoja, chuki isitumalize, tusamehane tupendane, ni wewe tu Mungu pekee' the hundreds of paramilitary officers sing, the hook so simple that a three-year-old can easily sing along to. Besides breathing a much needed new life to the Rufftone brand, the song, which features picturesque shots that shout diversity, opened the heavily guarded gates of State House for him.
President's wedding gift
In a TV interview, Manoah Esipisu, former State House spokesperson and now Kenya's High Commissioner to the United Kingdom, intimated that Mungu Baba was a favourite with President Uhuru Kenyatta, and a friend thereafter linked Rufftone with Esipisu. Esipisu then linked Rufftone to the President, who he now fondly calls 'my friend.' "I actually invited the President to my wedding (to Susan Njoki - also called Krystal - in 2014), but he could not make it and Manoah represented him with a very heavy cheque as a gift to us," says Rufftone.
"How much?"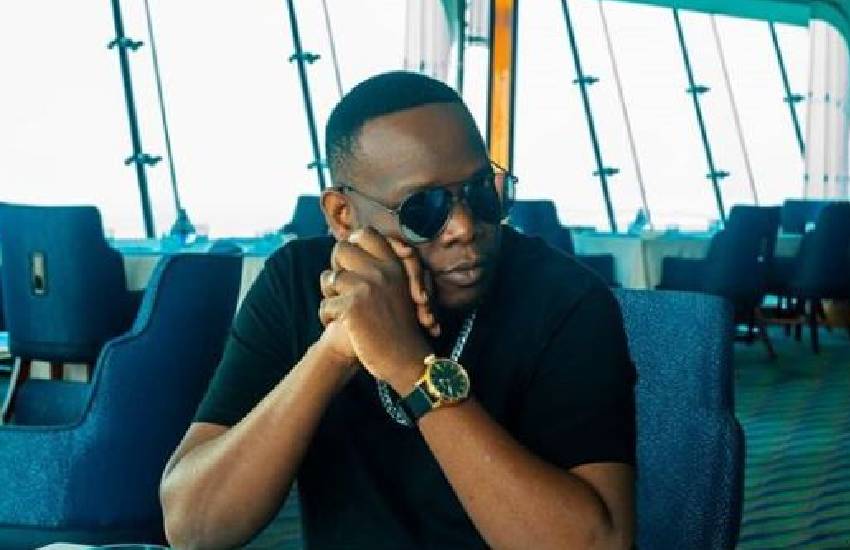 "Wewe jua ilikua gift mzito (Just know it was a heavy gift) It was actually the exact amount we needed to clear our bills! Doesn't God exist?" he chuckles with a sense of self-belief. It's also the same song which would eventually lead to him being blacklisted by State operatives, what he referred to in jest as 'deep state.' His name was struck off the [email protected] celebrations, the organisers excusing that the schedule was too tight to accommodate him.
The late Bruce Odhiambo intervened, believing the less than a minute assigned to each artiste was too little. And the President himself, according to Rufftone, pushed to have him assigned a slot. "Some people were asking 'who do you think you are to be close with the President?' From that day onwards, I learned that respect is earned, not bought."
Incidentally, Deputy President William Ruto also loved the song, which meant Rufftone was perceived by many as pro-government. "It wasn't like that. Ni circumstances tu (Just circumstances)," he remarks, explaining how he found himself walking through the corridors of power.
Eyeing political seat
Still, on his dalliance with politics, Rufftone seems to be eyeing a seat in his hometown in Western. "There are some people asking me to run, but the conversations are still going on," the celebrated star who is also a Goodwill Ambassador for the Republic of South Korea, says.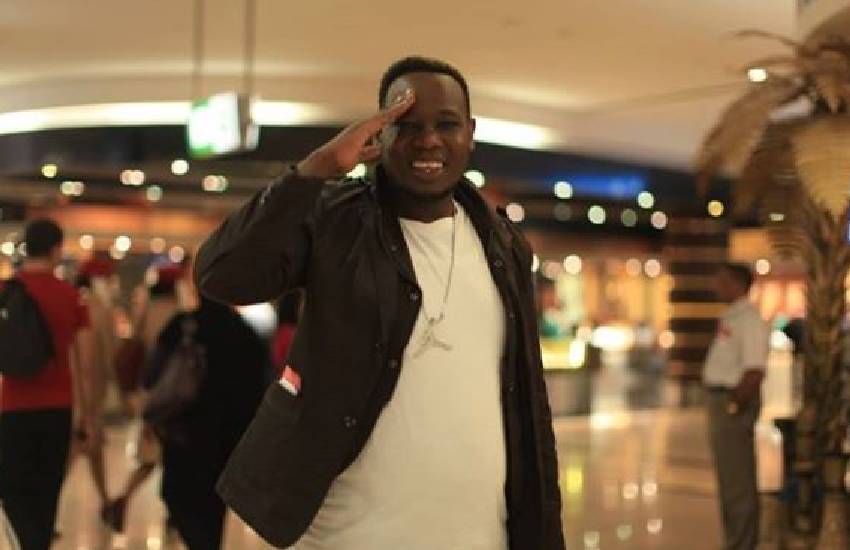 Some of these people urging him to contest include his celebrity brother Daddy Owen, who was quoted in a local daily saying: "I always urge him to join but he always says he wants to watch from the sidelines. If I was to advise him, I would tell him to vie for Senator in Kakamega. If Jaguar did it, so can he." A man who likes keeping the lucky cards close to his chest, Rufftone has always found a way in the maze that is showbiz.
Read Also: Rufftone confirmed as South Korea's goodwill ambassador
"By the way, Mungu Baba happened at a very critical juncture in my career. I was considered washed up and old school. Deejays did not want to play my songs and top artists did not want to collaborate with me. The rejection affected me and I had self-doubts," the Kora award-winning star reveals. Rufftone, who is also the CEO of Lampstand TV, Events, Records and Ruffwear International was born in Eastlands and is also a recipient of the Head of State Commendation in 2017.