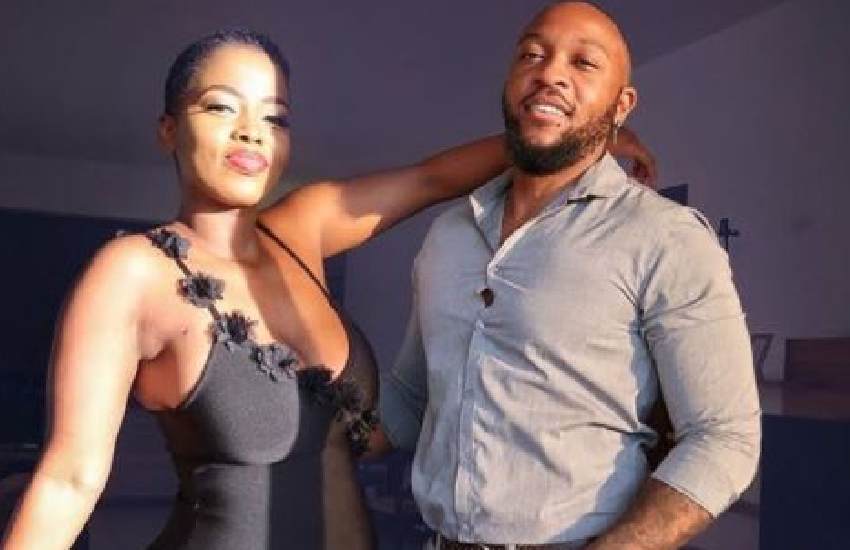 Socialite and lawyer Corazon Kwamboka has opened up about her battle with anxiety and 'postpartum baby blues' soon after welcoming son Tayari with fitness enthusiast Frankie Kiarie alias Frankie JustGymIt. In a post on World Mental Health Day to her over 660,000 Instagram followers, the beauty detailed her journey as a new mother and extended "love and light" to those who are navigating and trying to survive the mental pressures.
Read Also:Corazon Kwamboka reveals how life as a socialite has affected her law career
"Before this day is over I would like to share a short story. I had my baby in August, no one tells you how hard it's going to be, it was the best moment in my life but it was also the toughest moments for me. I found myself crying for no reason, banging doors and throwing myself on the floor, every small thing would trigger me to go nuts, like if the food did not have enough salt. I had such a hard time, Frankie tried, I mean he really tried to make it easier but I was just pushing him away," wrote the 26-year-old personality who was admitted to the Bar in 2016.
Adding: "One day I started driving in the middle of the night with my baby strapped on his seat. That's when I realized I was endangering myself and my baby and I needed help. I had been embarrassed to ask for help, embarrassed to admit that I was having a hard time, it took a huge toll on me trying to deal with it alone. I guess what I'm trying to say is it's okay to be stressed or to have blues."
She went on to emphasize the need to draw on one's support structures and the importance of developing new networks." Surround yourself with people who love and support you and don't push them away, and when you feel you can't take it anymore, it's okay to seek help. We are just humans too. Share with me your hardest moments adjusting as moms. Let's give one another some kind and encouraging words. Love and light to all moms," she posted. 
Read Also:I was close to saying 'I do' to Frankie JustGymIt - Maureen Waititu
The Genio Sportswear founder hinted at her battles a month ago when she admitted that her transition into motherhood had not been easy. "The last 4 weeks have been everything but easy. I never thought a trip to the mall to get ice cream would get me so excited. Thank God I have a partner who's helping me adjust to this new journey because honestly being a new mom and doing it without any help, (no nanny) and still handling all my daily businesses personally would have been chaos if I didn't have Frankie. All I'm saying is; respect to all mothers!" she wrote.