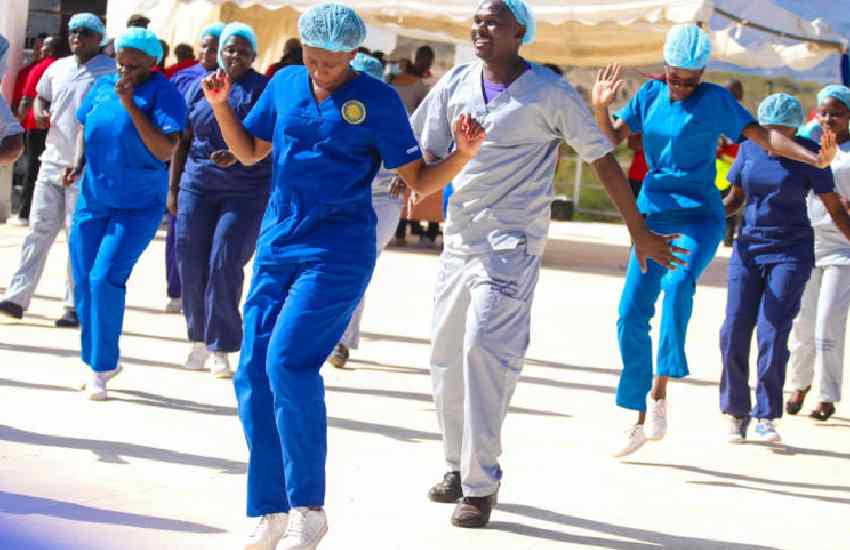 Dance is an integral part of every society. Tanks to Covid-19, the world has for months been in a subdued mood, save for the creativity in Jerusalema - South Africa's global hit by Master KG featuring Nomcebo Zikode - which has motivated many during the pandemic. In no particular order, here are five other top dancing styles from the modern era.
Malwedhe
Otherwise known as Idibala dance, it hit the African dance scene by storm courtesy of Limpopo native King Monada.
The dance, best done in a group, sees fans falling to the ground at the song's chorus and featured across the world in parties, weddings, classrooms to sports where Kenya Rugby Sevens team, for instance, participated in the 2018 craze. 
Gangnam Style
Gangnam Style is the 18th K-pop single by the South Korean musician Psy. The song was released on July 15, 2012, as the lead single of his sixth studio album and debuted at number one on South Korea's Gaon Chart.
Read Also:Six breathtaking dance moves that rocked 2019
It later that year became the first YouTube video to reach one billion views and has since been viewed over three billion times and is one of the platform's most-watched, surpassing the music video for "Baby" by Justin Bieber.
Shaku Shaku
Shaku Shaku is a Nigerian sensation street dance style that has continuously gained popularity and shows no signs of letting up. Viewed by some as Nigeria's answer to Gangnam Style, the dance steps come in various varieties and are likened to those made in a stupor.
Odi
Odi dance is a Kenyan dance sensation popularized by artists; Timeless Noel, Hype Ochi and Jabiddi.  The viral 2018 youth anthem became somewhat of a national dance when the song was released and scooped seven awards at the Groove Awards 2018.
Read Also:SDEHotList - Five dance moves that rocked Kenya in 2018
Gwara Gwara 
DJ Bongz is credited by some for popularizing the South African dance that peaked in 2018 when it was performed in the 2018 Grammy Awards Ceremony.
Though not in its deathbed, the vibrant dance style during its peak saw several international artists including Rihanna dance to it and is still a common feature in dance circles, especially in Africa.