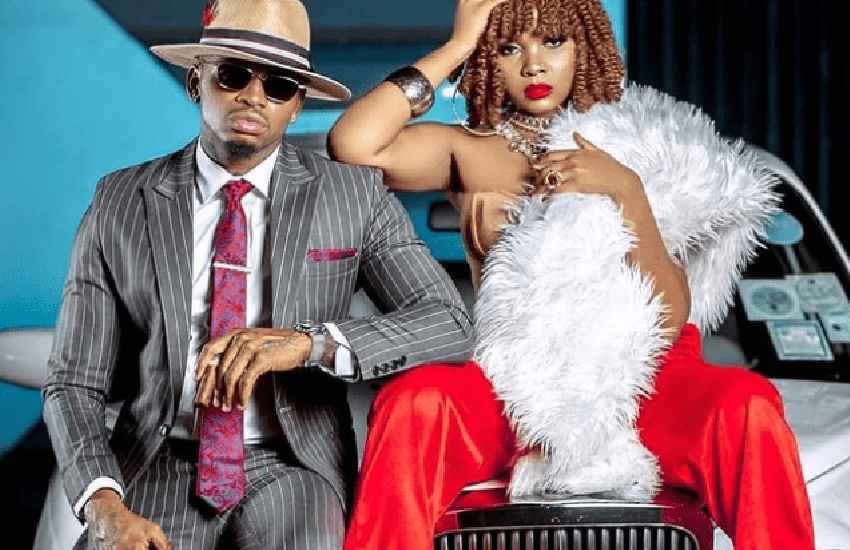 Cheche, a trendy song by Wasafi Classic Baby (WCB) boss Diamond Platnumz and the label's latest signee Zuchu, has been reinstated to Google video site YouTube days after it was pulled down following a copyright claim.
A chart-topper in its own right, the song is 300,000 views shy of the 3 million mark and is impressively racking up more from the 2.5 million views that it had garnered in the video-sharing platform within five days of being released before it was pulled down.
Read Also:Zari Hassan secretly seeing Diamond Platnumz? She responds
While details of the copyright issue and how it was sorted out are scanty, WCB's Head of Digital Department, Kim Kayndo, had earlier disclosed that WCB was engaging YouTube management to have the strike filed by Tony Antony lifted.
According to Kayndo, the claim by Antony lacked merit. "I am working on it currently, you will find out that it is just a person who has issues and therefore claimed copyright and YouTube listened to them and pulled down the video, but when they listen to our side of the story, they will make a proper judgment," said Kayndo.
The judgment's pendulum has since clearly swung to WCB's side. A move appreciated by Platnumz who while announcing the return of the song - currently trending at No. 1 both in Kenya and Tanzania - urged members of his WCB label not to relent in the face of adversity.
"Let us learn not to complain or pass blame when faced with challenges. Let us learn to be grateful to God. He plans all. At all times, His plans are right, and, are for your own good. You can't be stamped on, He loves you, that is why he created you. Cheche is back and is in its number one position - as before. Thank you for the love," he wrote.
Responding to claims by Kenya's Tanasha Donna that Cheche's lyrics bore striking similarities to those in Te Quero - a song by Donna featuring Khaligraph Jones, Zuchu, on her part, denied copying the former NRG presenter's content.
Read Also:Expecting Diamond Platnumz's fifth child? Hamisa Mobetto responds
"I didn't know there were such claims. I was very busy. When Cheche was released, it was at first only available as audio. I didn't know.  I only learnt of it moments before I uploaded the video when a presenter from Mwanachi pointed it out saying I stole Tanasha Donna's song. I was surprised. Which song? It's almost impossible because I listened to it and I do not see the similarities," Zuchu told Creez Favors.
Apart from the copyright claim and the lyrics saga, the video's concept, according to critics, is a copy-paste from Beyoncé's Naughty Girl. Do you agree?