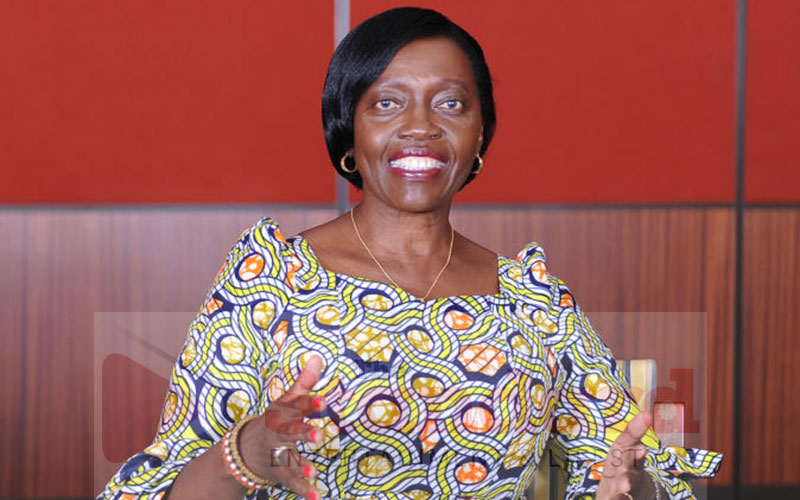 Veteran politician Martha Karua alias the 'Iron Lady' received an overwhelming number of birthday messages as she turned a year older on September 22.  Known for her kitenge outfits and no-nonsense approach to issues, the 63-year-old expressed gratitude to God tweeting, "Thank you Lord for walking with me for sixty-three years. Am grateful for all the milestones and pray for more Amen."
Netizens flocked her comments section with birthday wishes:
@MarthaKarua may God grant you all your best wishes as you stride 6th floor with strength, pride and style. Happy birthday my sister. — Charity Ngilu (@mamangilu) September 22, 2020
Your determination, your support system, your contributions; are all God's work in progress in your life. May open heavens grant you life to see all your dreams come true. Have a blessed day @MarthaKarua

— Frank Magoba (@magobafrank) September 22, 2020
Age ain't nothin' but six and three. Fine wine! Happy birthday. — samuel oloo (@oloo_samuel) September 22, 2020
Happy birthday to you. Many if us really admire you and what you stand for. We thank you for that ! And in case kuna keki I'm just right next to your office :)

— Wanjiru (@Shirroh_K) September 22, 2020
Happy birthday @MarthaKarua , i am happy to see you age well and still glowing, the journey we have walked together has been more of a blessing, wishing you a healthy life ?? — Detective Jane Mugoh (@DetectiveJane_) September 22, 2020
Happiest birthday to one of the most inspirational women in Kenya ???????? and beyond ...

— Joy Doreen BIIRA (@JoyDoreenBiira) September 22, 2020
Happy birthday to you!!!!!! We thank the heavens and everything that conspired on earth for your life! — Wanuri (@wanuri) September 22, 2020
Happy birthday iron Lady. The only woman I knew when I was growing up as tough woman politician. Ukiomba kura ya rais nitakupea tu bure mama. — Mkenya Daima (@Karutisenior) September 22, 2020
HBD Martha. May you be blessed with many more years of happiness & good health — Mohamed Wehliye (@WehliyeMohamed) September 22, 2020
Grandchildren
Arguably one of the country's greatest female political figures, Karua previously spoke to Sunday Magazine on the gift of having grandchildren saying "It is like a second chance at parenting. My weekends are now mostly occupied by my grandchildren. They make me run around even though my knees are not so good."
If not spending time with her grandchildren, she plays golf, meets up with friends and keeps up with the news or watches a telenovela "As long as it is well-acted."
Fierce lineage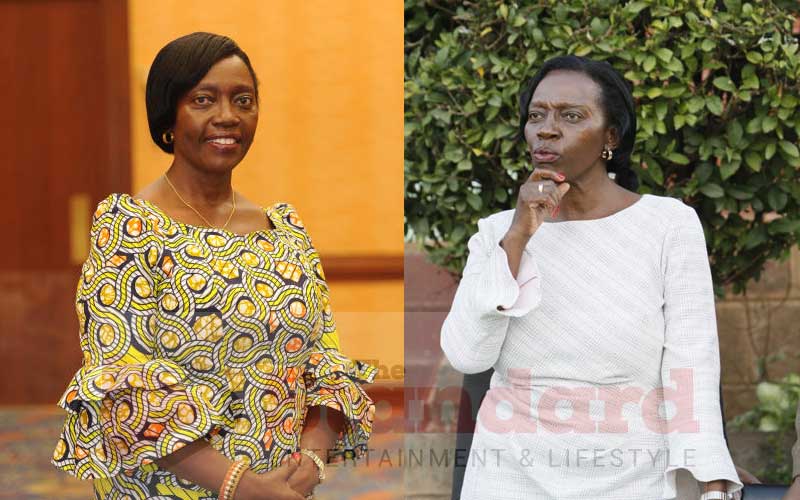 In the same interview, Karua likened herself to her paternal grandmother, a woman she described as being so 'fierce' and 'strong-minded' that when her bride price negotiations were carried out and cattle brought in her absence, she single-handedly drove back the flock to her suitor's village.
"She knew what she wanted and she went for it. She was a rebel with a cause. And I am so much like her."
READ ALSO: Martha Karua speaks on politics, aging and being a grandmother
Keeping fit
The former Justice Minister is also keen on keeping fit, a practice she picked up after the 2013 General Elections.
"I was pretty big. Visibly so. About two dress sizes up. It was in the height of campaigns and I would have my meals late in the night. That caused the weight gain. I lost it by watching my diet and exercising. I don't do aerobics because of my joint issues but I work out on the treadmill on a 'mwendo wa maringo' pace. I do stretches too and the occasional golf helps."