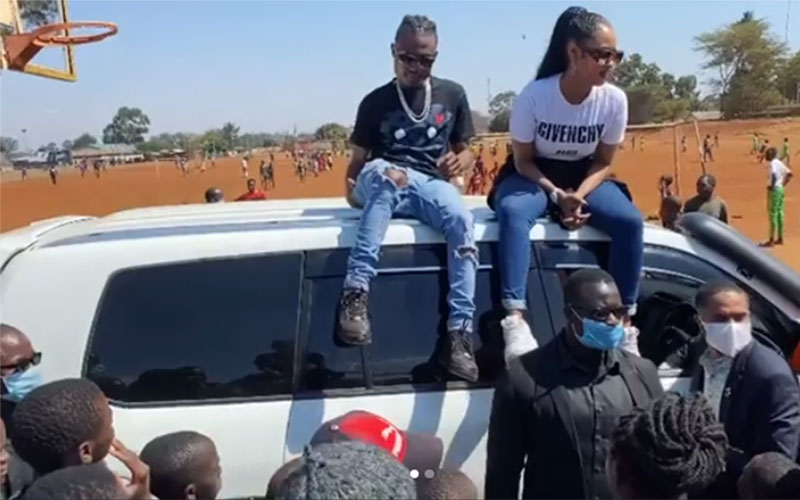 Tanasha Donna and Masauti have become a perfect duo, for not only making the hit single Liar but also engaging in charity work. Tanasha and Masauti donated foodstuff to residents in Kibera slums accompanied by former KTN presenter Jamal Gaddafi.
Later in the day, Tanasha and Masauti were spotted at Motif Di Don's studio leading to speculation that they might be working on another hit. The two artistes hit the ground running with the release of the first song off Masauti's latest EP, 001. Masauti's album also features the singles Foyu, Burudani, and Deka.
READ ALSO: Hamisa Mobetto styles Tanasha Donna in her latest hit featuring Masauti
"Can't wait for the rest of the tracks from the EP to be out! Heard them all na hakuna kudissapoint," Tanasha Donna, who has already listened to the entire project said.
However, what most people are curious to know is whether Hamisa Mobetto will also style the musicians as she did in Liar.