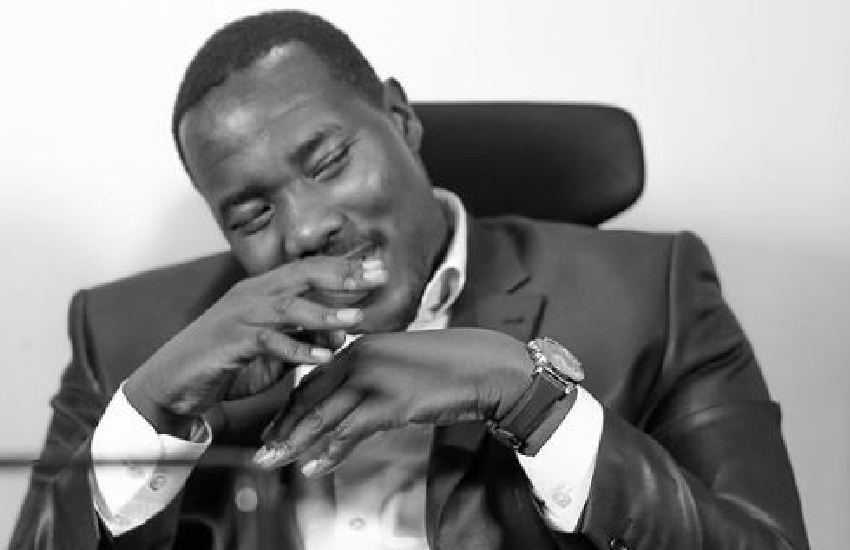 Media personality Willis Raburu has opened up about grief and how the loss of his stillborn daughter Adana in January 2020 affected him. Speaking during an interview with Churchill Raw host Jasper 'MC Jessy' Muthomi on Jessy Junction, the 10 over 10 presenter said that healing is a continuous journey.
"It is very difficult, I don't think people understand that kind of a loss does to you because you think about it. I don't think there is a day that goes by that that doesn't happen," he said. Raburu narrated that death is difficult and disclosed that he recently broke down at Nairobi Hospital on recalling Adana's death at the facility.
Read Also: These are the pages of my life - Willis Raburu mourns daughter
"There's a day we went to Nairobi Hospital when we were being tested for Corona. The mass testing at work was being done at the hospital. I remember all those memories came back to me. I got emotional. I tried everything to hold it in but, I guess, the body and the mind wouldn't let me, so I broke down completely. I was sobbing and everybody was like what's happening to Willis," he said.
On healing, he urged those in a similar position to seek therapy and surround themselves with understanding friends and family. "One, go for therapy; two have close friends around you who you can share with without judgement. Some you'll tell, 'My guy I blew it,' and they will understand. They won't condone it but will offer a helping hand and assist in figuring out a way to get better," he said.
Raburu explained that the struggle with loss is personal, not time-bound and that people grieve differently. "The healing process is a journey. I have even spoken to people who even after seven years, and of course they have gotten other children but still mourn the loss of their child. So I feel like it is something you just need to keep maintaining. It's sort of a balance," he said.
Commenting on how news of passing was received, he advised the public against making suggestions to grieving families for them to try for another baby. "It insensitive to tell people who have gone through such a thing to just go back and make another baby, especially at that time. It was a very trying time and talking about it sometimes makes me very emotional so I try not to although I'm advised to. Also, the mental torture that one goes through after the experience, it will take a lot to even try for another," he stated.
Read Also: God left me when I needed Him most- Willis Raburu's wife after losing daughter
In memory of their daughter, the couple got matching tattoos of their child's name.