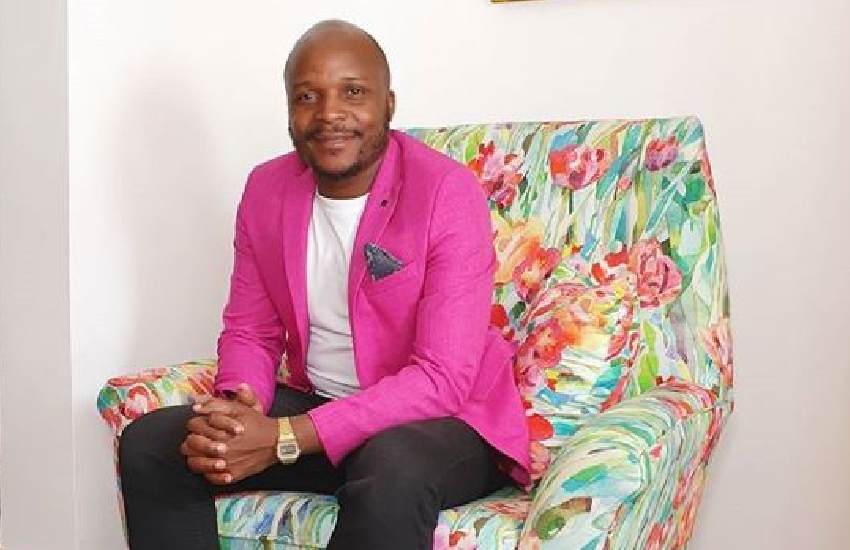 Days after former Churchill Show comedian Paul 'Wakimani' Ogutu tearfully narrated how he sank into depression after being sued, among other issues, for the death of colleague Emmanuel Makori alias Ayeiya, the stars seem to be lining up for his re-awakening after a three-year lull.
Among those on the forefront, having rushed to the comedian's aid following his admission that the Sh21 million suit had weighed heavily on his career prospects, relationships and wellbeing is Kiss 100 host Felix Odiwuor, better known as Jalang'o. Opening up when hosted by Jalang'o on Bonga na Jalas, Wakimani narrated that his greatest wish was to start his life afresh by going back to school to study journalism.
Read Also: Paul Wakimani breaks down as he narrates how Sh21 million suit weighed him down
The comedian who has turned to entrepreneurship said his dream is to expand his horizon via the keys of education. A move that touched Jalang'o who in turn pledged to support his bid for higher learning by financing his first academic year. The gesture, explained Jalang'o, was to kick-start Wakimani's dream and, and above all, a means to enable the personality to get on his feet so as to be well-positioned to finance the remainder of the four-year course.
"I will not lie, I am at my wits end. Right now I'd really like to go back to school. The truth is have no fees. If there is anyone willing to finance my education, even if it is a loan, I will pay it back," narrated Wakimani. "It is not about loans," remarked Jalang'o. "Exams are currently ongoing at Daystar. We do it online. What I want to promise you is that in the next intake, I will register and pay for your first year. Once that is done, the rest you'll have to hustle and offset it by yourself. You hustle during the day and study in the evening… I can only start… Be ready to sacrifice, school is not easy."
"My word for you bro, don't look down," Jalang'o went on. Things have been bad. As you go on with the case, the only thing I can wish you is the best. Make sure you put your head up, only the tough can survive during such times. Trials come up and if you don't put you head up, it is only you who will come to cry, nobody else. I don't want to bury another comedian. I'll do anything to support you. Focus on positive things."
The presenter's generosity did not end there. Jalang'o also booked Wakimani for a dental procedure to replace his missing lower teeth that the latter said came off after he bit off a tasty chunk of his favourite roadside meal in Rongai, Kajiado County. According to Wakimani, he did not lose the tooth after a scuffle as widely believed.
Read Also: PHOTOS - Trust the process, says Jalang'o as he flaunts his first car
"I used to love mutura, boiled eggs and hot dogs. Since I could not eat them during the day but at midnight after my show, I used to pass by the locality, with Ayeiya, to sample the delicacies after work. My teeth were however loose. On the fateful day, I ordered boiled eggs. When I took a bite the two broke off. That is how I lost my teeth," said Wakimani. "My friend Ng'ash is a dentist, he has offered to replace them if you can accept his offer for a root canal," said Jalang'o. "Yes, please," he responded.