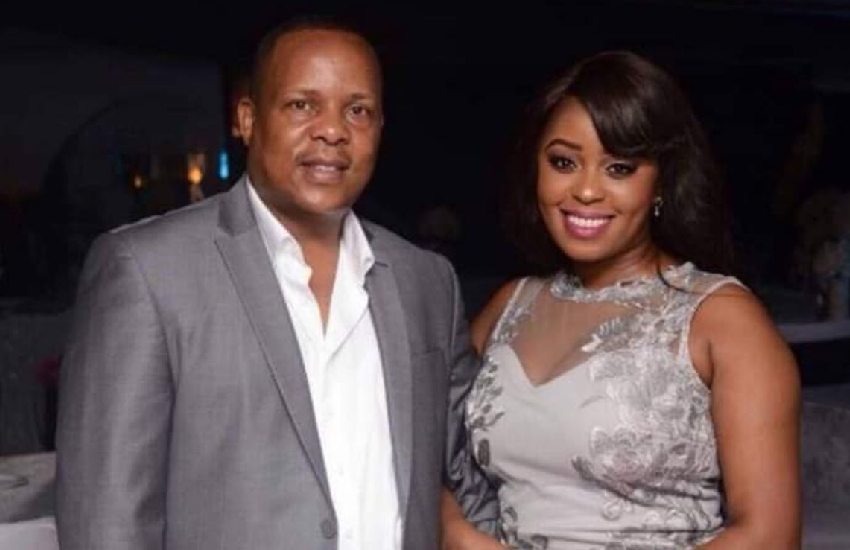 In 2019, a full non-edited photo of Shabana FC boss Jared Ombongi Nevaton debuted on Lilian Muli's Instagram account. Celebrating their son's first birthday on July 25, Nivaton was for the first time captured sharing a moment with his son Liam Francis Ombongi without concealment or in 'half cropped' photos. "Daddy and Toto. Liam Francis…#BossBaby#Babyswag#DaddyBoss," captioned Muli.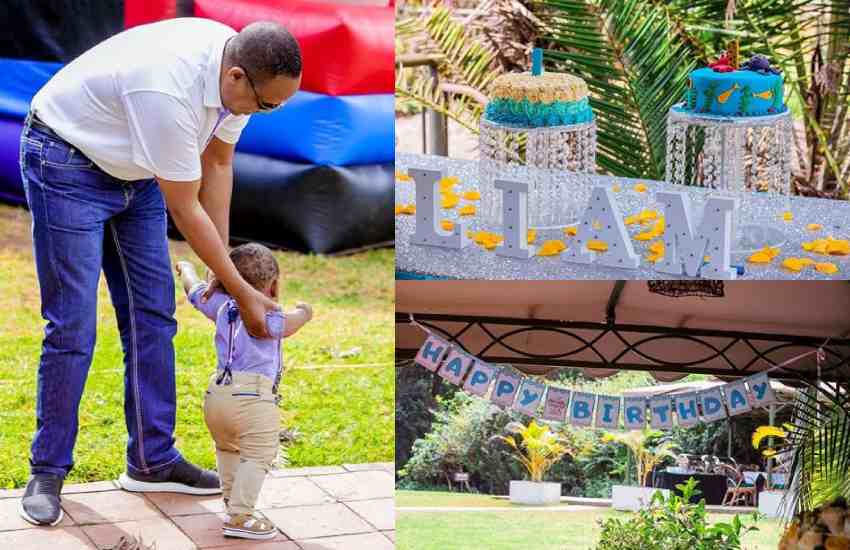 Billed by some as one of the most anticipated birthday celebrations of celebrity kids that year, the lavish party, according to photos shared online, lived up to the hype showcasing how the two spared no cost in making the day memorable for the toddler. July 25, 2020, was thus no different.
Read Also: I drank a lot after divorce - Lilian Muli speaks on 'insulting' waiter
This is after the Citizen TV anchor similarly took to her account and posted an adorable picture of Liam and Jared sharing a cake in a warm father and son moment. Clad in all white, the anchor dotingly looked on in the snap that had her son's face concealed; a deliberate tact to shield Liam from the public that also featured in her 2019 birthday post. "Our baby is 2. Happy birthday Liam Francis Ombongi. Papa and mama love you," she wrote.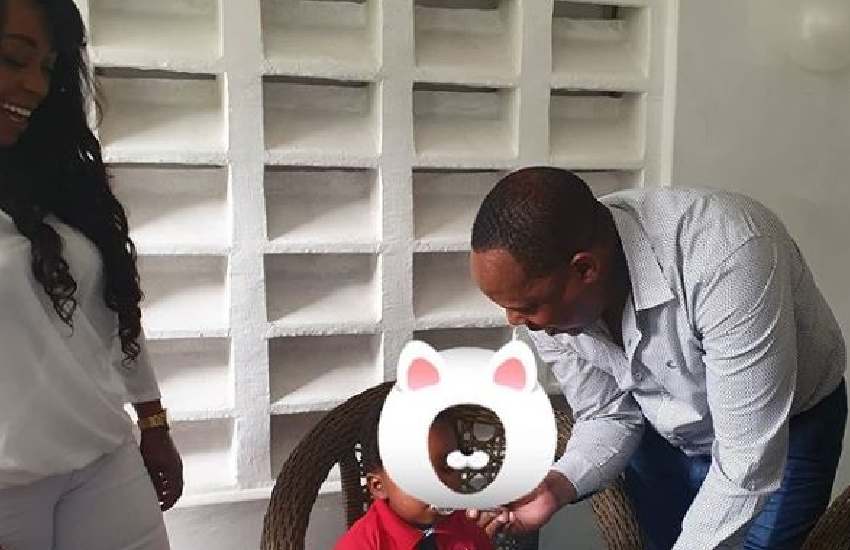 Among the first to congratulate Liam on the milestone was celebrated gospel singer Kambua. "Two! Happy birthday Liam," she wrote. "Happy Birthday my baby Liam, I love you," gushed @ w.a._k.a.r.i.u.k.i, while @floree_de_mwanash stated, "Happiest birthday Liam."  
Muli and Jared are in good terms and co-parenting after reuniting in 2019 following a highly-publicised fallout in December 2018 after she dumped and labelled him a 'community husband'. "Nobody should ever tag me in posts about Jared Ombongi who has previously been associated with me I disassociate myself from such links from today. As politicians say "I would rather die" than be linked to a polygamist! Narcissism is real. Stay woke. Sociopaths will keep you entangled in their web of lies and you will be one of their many victims. When you actually believe someone is true to you only to find out they are community husbands you are safer stepping aside," shared the anchor.
Speaking to media personality Kalyekye Mumo, then at K24, Muli admitted that she erred in calling out her baby daddy and attributed the 'outburst to anger'. "Some of the downsides of whatever that we do and how we handle our social media is that you can have a weak moment, you humanly put something out there that you can't take back and people would jump on that and ride with it. Unfortunately, I have learnt that not everything comes across as you would want to come across. I made peace with what it is I did," said Muli.