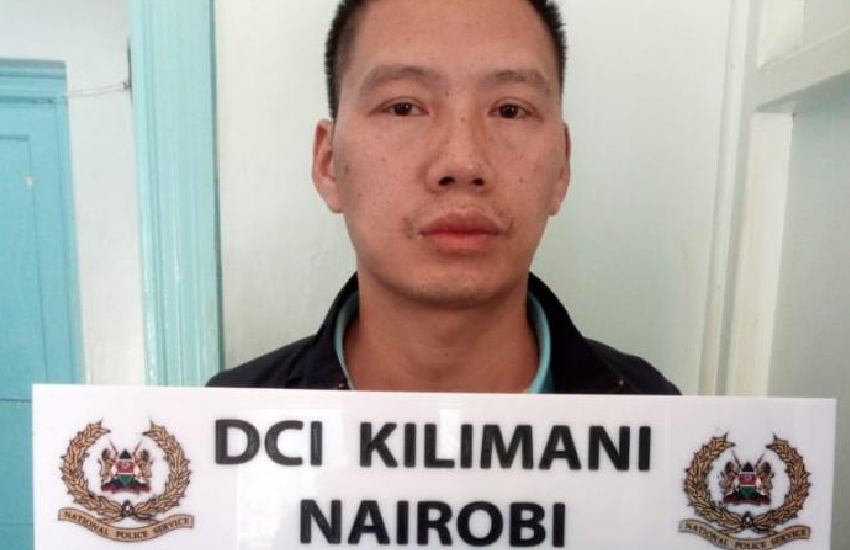 A decision by the Interior CS Fred Matiang'i to deport a Chinese caught on camera whipping a worker has come back to haunt him. The victim, Mr Simon Oseko Siro, went to the Employment and Labour Relations court to seek extradition orders against the Chinese identified as Deng Hailan for violating his rights. In a petition filed at the High Court registry, Siro claims by failing to subject his attacker to the Kenyan criminal justice system, even after the incident in question was highly published in the social and mainstream media, the CS, National Police Service and the restaurant's management contributed to the violation.
Read Also:You Kenyans are many and desperate, rants Chinese boss
Siro, who lost his job after the incident at Chez Wou Restaurant Limited in Nairobi, also wants the court to declare that Hailan sexually harassed and subjected him to torture and indecent treatment. He has named the CS, Hailan, the restaurant, Inspector General of Police Hillary Mutiamabi, Attorney General Kihara Kariuki and the People's Republic of China as respondents in the case. In the video that went viral last year, Hailan is seen whipping Siro at the restaurant as he groans in pain, while other workers watch from a distance. Hailan was deported in March aboard a Chinese Southern Airlines from JKIA. The deportation order was issued after Milimani Principal Magistrate Hellen Okwani allowed police 15 days to complete probe into the incident. From documents filed by Musyoki Mogaka and Company Advocates, Siro claims he was orally employed as a waiter and earned Sh12,000 per month, which was paid in cash.
Read Also:Chinese Mafia 'Setting Base in Nairobi'
Despite not being issued with a written employment contract, the restaurant management issued Siro with a letter of introduction to State departments, including Nairobi City County's Public Health Department, for purposes of examination and certificate as a food handler. Hailan is alleged to have made sexual advances towards Siro in October. "I went to the kitchen to collect ice-cubes and found Hailan cooking fish. I opened the fridge and in the process an ice cube fell on the floor. I bent to pick it and he attacked me," he claims.