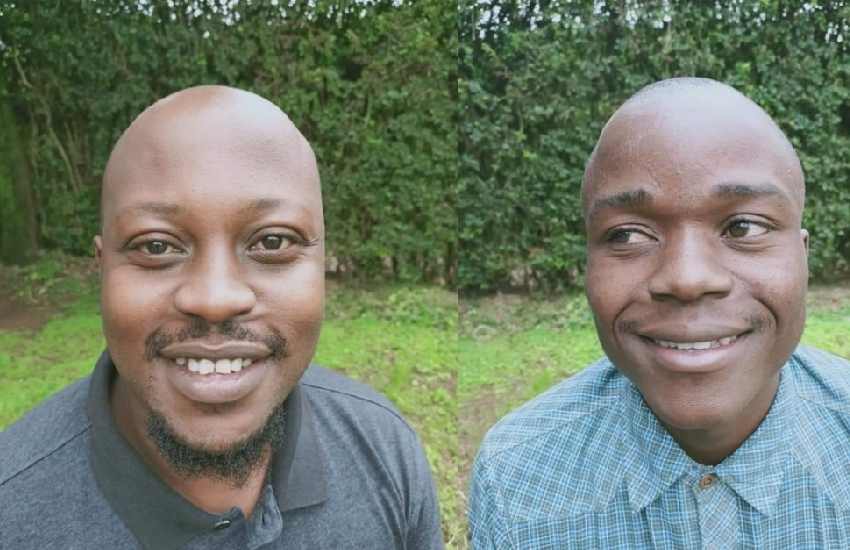 TikTok sensation Alvan Gatitu has revealed that he gifted security guard a brand new motorbike for coming to his rescue by offering him temporary abode after he was locked out of his apartment.
The former Tusker Project Fame contestant disclosed that he offered the guard, Wafula Kizito, anything he wanted to better his life, to which he asked for a motorcycle.
"I've always admired and wanted to start a boda boda business because I know how to ride a motorbike," said Kizito.
As narrated by activist Ndungu Nyoro, Alvan went and bought the bike for the guard and even got a number plate and a license for it. It is reported that Alvan also opened a bank account and deposited some money for Kizito's wife to also run a small business.
Read Also: Exclusive - Why the Azziad conversation makes me sad- Femi One finally speaks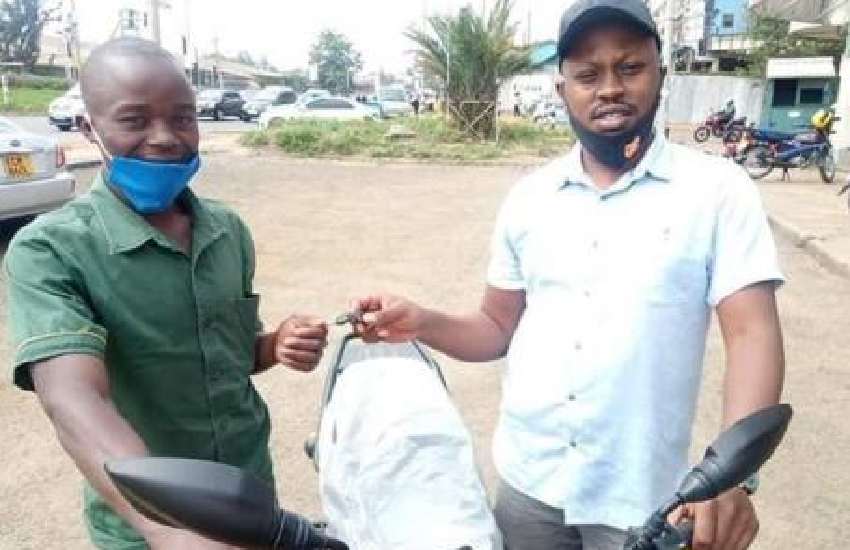 The TikTok star took to his Facebook page at around 5:30 a.m. on Sunday, July 5, to reveal how he came home only to find the gate locked, with calls to both his landlord and estate custodian going unanswered.
"My last resort is right here where I found a place to sleep. I thought that this friend of mine could help me but as soon as I got to her gate, she told the security guards not to let me in. I then explained my situation to the guards who laid out a carton for me in their storeroom and gave me a duvet as well," he narrated.
After posting a video on the incident, Kenyans of goodwill came to his rescue and raised over Sh2 million in a span of two days.
"I appreciate everyone for the little and much you have done...I don't know what to say. There is a God in heaven," he said in an emotional clip thanking well-wishers for coming through for him.
Read Also: TikTok queen jailed for 'inciting debauchery and immorality'
The star who enjoys a huge following thanks to his short comic video clips, explained that he decided to record and release the video to remove the shame and pretence that comes with celebrity life.
"There is a day that comes when you can't put two and two together and even your friends will fail you, even the brightest fail at times. This is a message to everyone out there, I am here to remove the whole celebrity façade by keeping it real," he said.