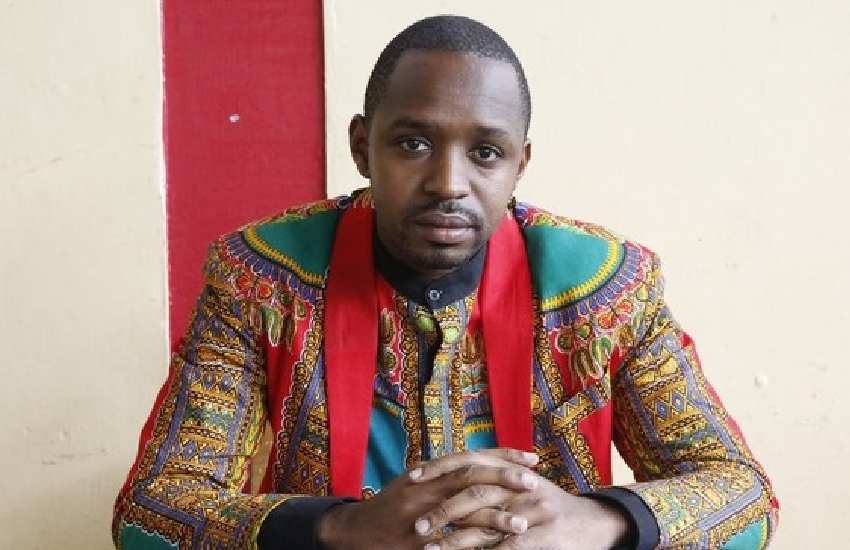 Human rights activist Boniface Mwangi has shared valuable lessons learnt on his 37-year journey of life. Taking to social media as he turned a year older, the award-winning journalist and father of three stated that self-love is critical.
"I am 37 today. Feels great. As l get older, l have learnt to be kind to myself, to choose my friends wisely and to LOVE me. I have to live with me, and that means ME must be prioritized and treated with care. Love yourself and love for others will flow automatically. BE LOVE," he wrote.
Read Also: Please belt up – Boniface Mwangi pleads after being involved in accident
This comes barely a day after he opened up on his experience at the Central Police Station where he was held on being arrested during a Saba Saba march in the city.
"It's a corridor, with separate rooms for males and females and very old, dirty, broken toilets at the very end. The police take away one shoe from every inmate, and to use the toilet you have to borrow a shoe from a fellow inmate or step on the wet floor," he wrote in part.
He added that while he was in the police cells, the food was served in a dehumanizing manner in small bowls.
Read Also: You're pretending to be good after getting fired- Boniface Mwangi to Itumbi
"With no seats, you sit on the cold floor and there's a space barricaded with metal bars, at the very top of the room, to allow in some air. While l was in the cells, food was served in small bowls, that the server was sliding into every cell. You're basically fed like dogs, housed worse than dogs, and it's very dehumanizing," he added.
Mwangi was arrested after he went to the station to protest the arrest of at least 20 rights activists who participated in the march on Tuesday, July 7, 2020.
Among those said to have been arrested were Editar Ochieng and Wilfred Olal of Mathare Social Justice Centre, Vincent Odhiambo, Frank Chacha, Ruth Ochieng, Rian Mercy, Belinda Adhiambo Caren Akinyi, Sharon Risper, Angela Hope, Caren Brandy, Emily Akinyi, Lavian Anyango, Beryl Anyango, Beatrice Adhiambo and Millicent Atieno.
Read Also: I am worth 3 million shillings- Activist Boniface Mwangi and wife publicly declare their wealth
Prior to the arrest, Mwangi had in a tweet said that police disrupted the peaceful march, teargassed and arrested innocent participants.
"Police everywhere, hiding with Sankara Kinuthia somewhere in the CBD. Police have decided to violate the constitution and target active citizens for #SabaSabaMarchForOurlives. Shockingly, most Kenyans don't even know it's #SabaSaba. We need to rewrite our history books," he wrote.