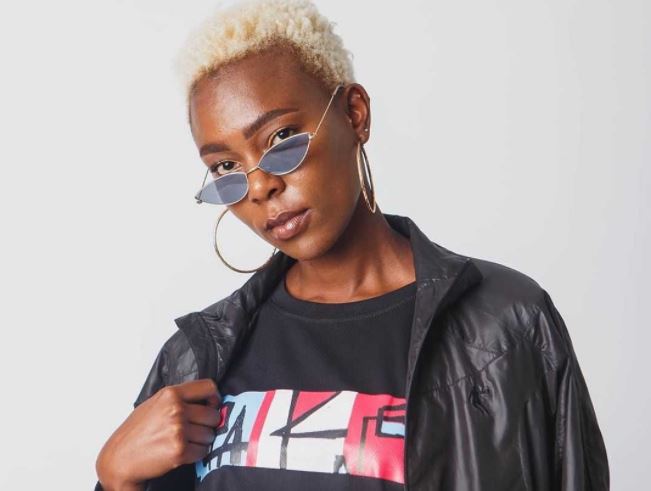 There's a lot of great talent in the Kenyan music scene, some of which go unnoticed or unappreciated. More often than not, I think that our musical talent is limited to a few mainstream musicians. People are always looking to discover the next artiste before they blow up, and we all love telling our friends that "we knew them before they were famous. Figuring out who you are as a young artiste in the industry is not easy. The fact that these young artistes are underrated despite the hard, tedious work they put into their art is merely disheartening. 
1. Monski
Monski is the industry's next bad girl. She has a very well-coordinated flow, and she is straight fire with her verses and gangsta style. She was crowned as the Unkut Hip-hop Award best female artiste of the year in 2019, and she is determined to rise through the charts. Kenya will have top contenders, but the media needs to push these artists, and the way I see it, citizens have a significant role in this. 
2. Wahenga
The dynamic duo is very good, and they deserve more recognition; they have the lyrics and beats. All they need now is a stage and stadium full of fans. They've worked with some great and renowned Kenyan artistes like Breeder LW and Khaligraph Jones. 
ALSO READ: King Kaka hits out at Kenyan artistes
3. TNT
TNT is among the top rap duo groups in Africa after being featured in one of the Khali cartels freestyles. These boys should be Kenya's superstars and among the most listened to artistes. Their flow, music style, and delivery are way ahead than other tracks released by any hip hop artist. With a first world touch and style, they should be ruling the airwaves.
4. Boutross
The sharp kid who has cemented his spot in the industry needs no introduction; he is definitely among the next generation of crowd movers. Known for his creative storytelling in his songs, he is definitely among the country's top young greatest artists. He has done a collabo with Monski, a song dubbed 'out here'.
ALSO READ: 6 Kenyan artistes who need to pull up their socks
5. Bey T
The beautiful Bey T has proven many times she doesn't only have the looks but the lines to slice the scene into half with sharp verses. Having been featured in Khaligraph's cartel, Bey T proved to us she has bars that can match her looks, and with a good number of songs out. The upcoming singer is working hard to be the number 1 femcee in the industry, but of course, has a long way to go. But one thing is for sure, she is heading in the right direction, and worth listening to.