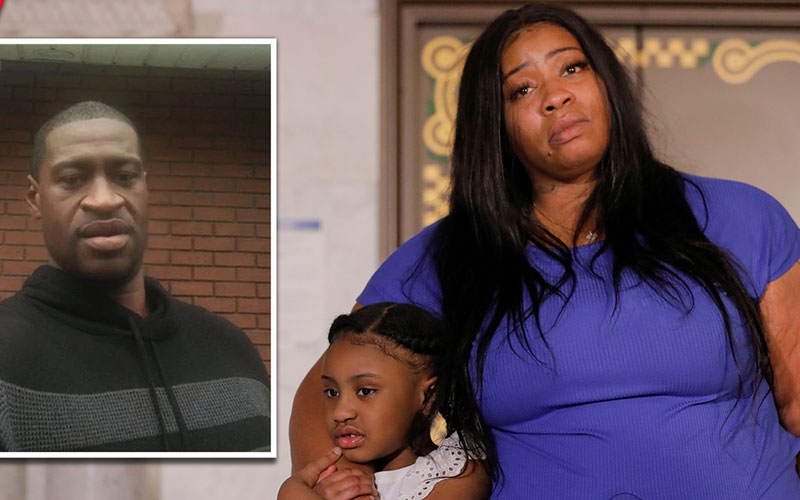 George Floyd will never see his six-year-old daughter walk down the aisle, her mum said in an emotional speech demanding justice. Roxie Washington shares little Gianna with the tragic dad, 46, whose death in police custody in Minneapolis has caused outrage across the US and the world.
She was speaking at a virtual news conference on Tuesday alongside her little girl and their legal team.
Holding back tears, Ms Washington said: "Gianna does not have a father. He will never see her grow up, graduate. He will never walk her down the aisle.
READ ALSO: Police officer who kneeled on George Floyd's neck 'tried to kill' black man in 2008
"If there's a problem she's having and she needs her daddy, she does not have that anymore."
She told reporters she wants all four officers involved in Floyd's death to pay for the killing.
"At the end of the day, they get to go home and be with their families," Ms Washington said.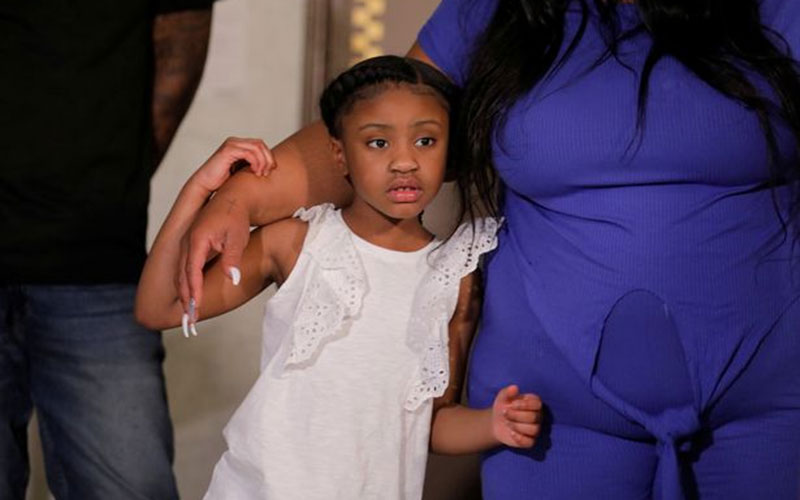 It comes as tens of thousands of demonstrators continue to clash with law enforcement as they march the streets of cities including Minneapolis, Washington, Los Angeles and New York.
"He loved her, he loved her so much," Ms Washington said of Mr Floyd's feelings for their daughter, who clung to her throughout.
"I'm here for my baby," she said. "I'm here for George because I want justice for him, and I want justice for him because he was good. No matter what anybody thinks, he was good."
The mayor's office said 60,000 people gathered downtown to honour Mr Floyd.
READ ALSO: We have had enough: Michael Jordan speaks on George Floyd's death
Floyd lived most of his 46 years in Houston's historically black Third Ward neighbourhood, located about a mile south of the park where the march began. He moved to Minneapolis in recent years for work.
The memorial march was organized by well-known Houston rappers Trae Tha Truth, who was a long-time friend of Floyd's - and Bun B, who worked directly with Floyd's family for the event.
Houston's mayor and police chief attended.