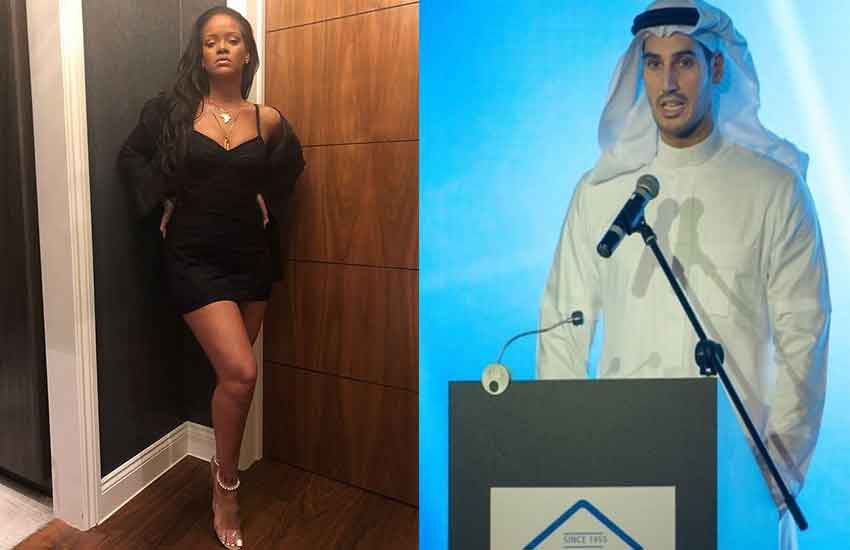 Rihanna and her wealthy Saudi businessman boyfriend Hassan Jameel are reportedly no longer an item.
The pair had never confirmed their relationship after being spotted canoodling in a Jacuzzi in Ibiza last summer.
But it's now being reported that the Diamonds singer, 30, has already put an end to their romance.
According to Media Take Out, Rihanna broke things off with the billionaire because she "gets tired of men sometimes".
A source reportedly told the publication: "It was a good relationship, but now it's over. Of course Rihanna broke his heart. That's what she does: breaks men's hearts."
They added: "Rihanna just got tired of him. She gets tired of men sometimes."
While Rihanna never confirmed they were an item, she did hint at their relationship in a recent interview with Vogue magazine.
She told the publication last month: "I used to feel guilty about taking personal time, but I also think I never met someone who was worth it before."
However, the star's dad was more forthcoming with details about their romance.
"A friend sent me Facebook pictures of them kissing in the pool. Whatever makes her happy. He's very tall. She told me she had a new boyfriend about a month ago, but I didn't know who he was," he said.
She touched on their relationship in Vogue
Ronald Fenty explained that he always told his famous daughter, who previously dated Drake, not to date anyone in showbusiness, warning her to steer clear of entertainers and athletes.
He also admitted that Hassan would have his work cut out with his independent and confident daughter.
As well as their steamy pool session last summer, the pair were spotted on a number of other dates in New York and London, although they tried their best not to be pictured together.
In the same Vogue interview, Rihanna also opened up about her love-hate relationship with Drake.
"We don't have a friendship now, but we're not enemies either," she said.
"It is what it is," she added.