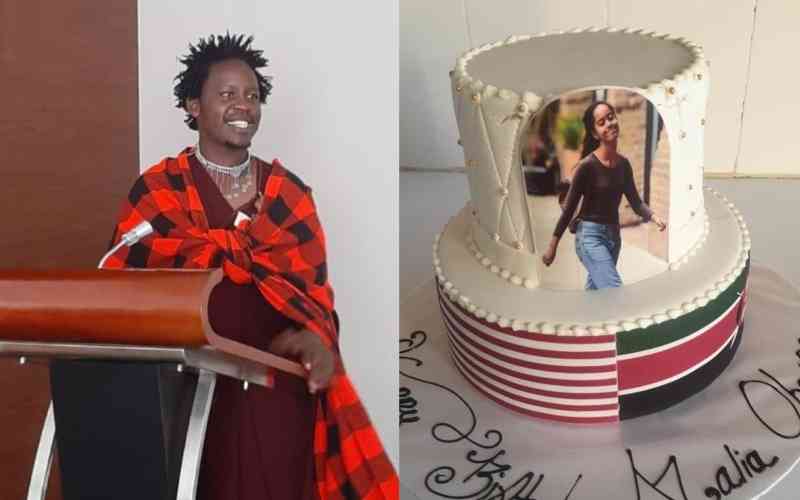 In 2015, Jeff Ole Kishau gained significant attention when he expressed his love for Malia Obama through a heartfelt letter.
In a rather unconventional gesture, he even proposed to marry her, offering 500 cows. Surprisingly, Kishau has remained persistent in his pursuit and recently extended an invitation to celebrate Malia's birthday in his hometown of Suswa over the past weekend.
To commemorate this occasion, the musician took to his Facebook page and shared a fascinating poster that showcased both himself and Malia, resembling a scene from a movie poster.
"The old pessimist focuses on his growing number. The old optimist focuses on his growing blessings. Happy birthday most gorgeous and loveliest woman in the world, Malia Obama.
"Malia is now 25 years old, I'm still offering myself as a potential suitor because she is very beautiful. I'm not able to sleep at night. I love her very much. I do not know good English but I know I love her, and that is why I am celebrating her birthday despite her not being aware," wrote Kishau.
Malia turned 25 on July 4, 2023, and her parents, former US President Barack Obama and Michelle Obama, took to Instagram to express their heartfelt sentiments in separate tributes.
Barack, aged 61, shared a touching photo where he is seen embracing Malia tightly.
"Happy birthday to this talented, hilarious, and beautiful young woman. Malia, I hope 25 brings you everything you're looking for and more," Barack wrote on Instagram.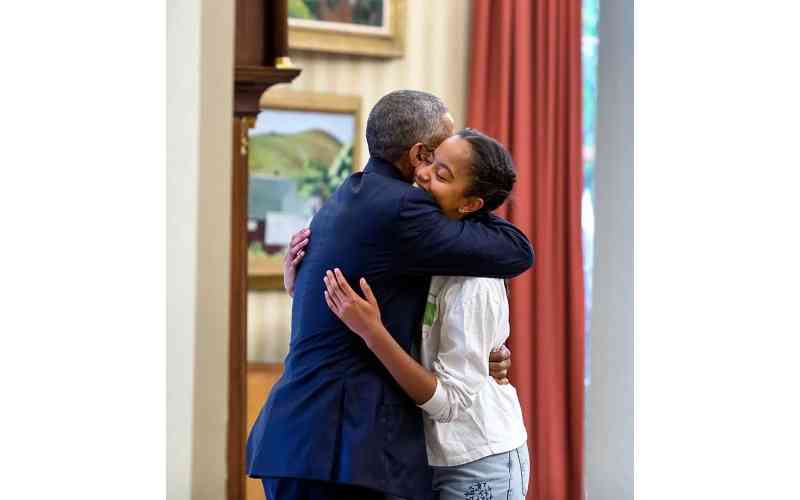 Michelle also took part in commemorating the occasion by sharing a throwback photo.
The picture captured a heartwarming moment of Michelle holding a young Malia, who joyfully played while sitting on a giraffe toy.
Both of them wore matching white outfits and shared beaming smiles towards the camera.
View this post on Instagram
Related Topics