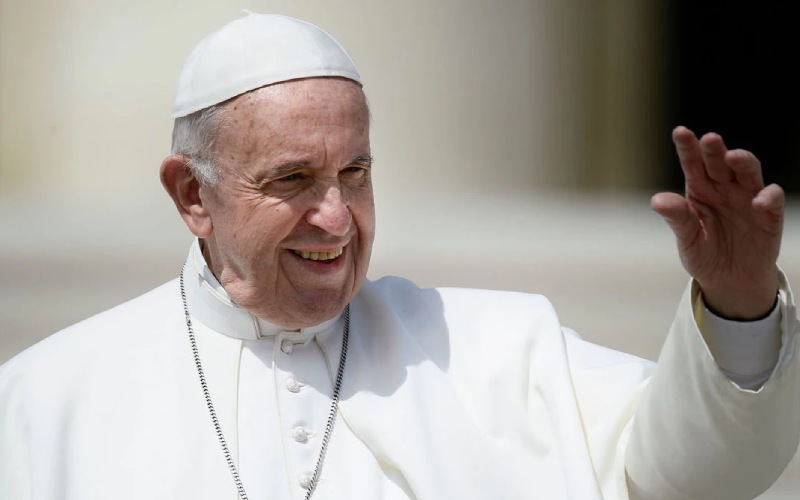 Pope Francis has urged married couples to normalize using three words in their unions; please, thanks and sorry.
As the church celebrates the Amoris Laetitia Family Year, Pope Francis advised couples to ensure the day does not end before making peace.
"After every argument, don't let the day end without making peace. Don't be ashamed to kneel together before Jesus in the Eucharist, in order to find a few moments of peace and to look at each other with tenderness and goodness.
"Or when one of you is a little angry, take him or her by the hand and force a complicit smile. You might also recite together a brief prayer each evening before going to bed, with Jesus at your side," he quoted his previous message.
Further, Francis acknowledged the challenges brought by the pandemic saying the family setup has been greatly tested.
He encouraged couples to strengthen communication within their families and practice a high degree of patience.
"For instance, the lockdown has meant that there was more time to be together, and this proved a unique opportunity for strengthening communication within families. Naturally, this demands a particular exercise of patience.
"It is not easy to be together all day long, when everyone has to work, study, recreate and rest in the same house. Don't let tiredness get the better of you: may the power of love enable you to look more to others – to your spouse, to your children – than to your own needs and concerns," said Pope Francis.
On conflicts that arose as a result of the mandatory quarantine, the Pope assured those who went through breakups that they have his affection, saying God's infinite mercy will carry on amid their sorrows.
To young people preparing for marriage, the Pope said it is a reality that finding stable employment is not easy but engaged couples should not despair.
"In your journey towards marriage, always trust in God's providence, however, limited your means, since at times, difficulties can bring out resources we did not even think we had.
"Do not hesitate to rely on your families and friends, on the ecclesial community, on your parish, to help you prepare for marriage and family life by learning from those who have already advanced along the path on which you are now setting out."