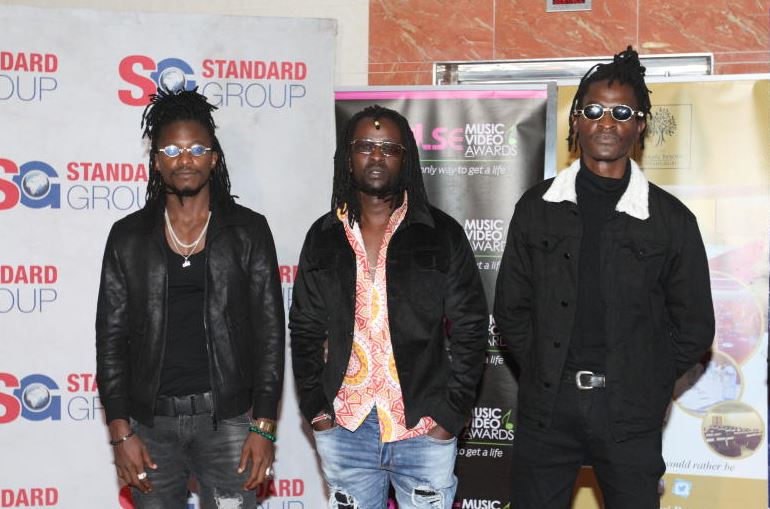 As momentum builds towards the region's most prestigious music awards, the Pulse Music Video Awards (PMVAs), which were originally scheduled to take place on December 8, 2021, has been delayed to February 24, 2022.
In addition, the Awards' board has changed the voting deadline dates which were revised upward to December 31, 2021, to allow ample time for votes to continue streaming in. This was necessitated by public demand as votes continue flooding in numbers. 
Fans rallying behind their adored creatives are urged to continue voting. The process is simple, whereby all you need to do is grab your phone and send the artistes codes, which are as indicated herein, to 22845. The power solely rests on your hands so, twende kazi.
This year's gala themed on 'Unmasking the Beat' celebrates the authentic and relentless nature of artistes that have been on their toes churning our beautiful content all year round, pandemic aside.
Everyone dreams of pulling the mask off and dancing to the beat and PMVAs bring nothing but the beat back. All Kenyan, original, authentic and outstanding personalities are expected to be honoured.
This award show has become one of the most anticipated awards in the annual showbiz fixture, this being the only music video awards competition in the region. 2021 edition of PMVAs promise to be bigger and better and all is set for the mega gala-night.
The PMVAs have become a staple award show that has been stamping authority on the finest acts in Kenya's showbiz scene. The annual event brings the entertainment industry players together in a live TV ceremony where winners are honoured.
Last year's big winners included Khalighraph Jones (Male Video of the Year for Tuma Kitu), Crystal Asige (Female Video of the Year for Safer), B Classic 006 (New Artiste of The Year for Dondosha) and H_Art The Band ft Cedo (Most Viewed Nominated Video Of The Year for Elshaddai).
This time around the nominee list is dense with talents of entertainers of all cadre and nature. The battle is tense in; Male Video of the Year, Female Video of the Year and Best Group of the Year, where newcomers have joined the big shots in a supremacy move that is changing the status quo in the local music scene.
The event fosters a less formal, more outlandish style that sees upcoming and already established artistes share a stage in a rollercoaster of emotions.
There are illustrious names like Khaligraph Jones, H_art the Band, Bien, the M'z, and Nviiri The Storyteller, who have all earned a nomination nod, to newbies like Brandy Maina, Buruklyn Boys and Mell Baron, who have also earned a spot in the New Artiste Video category, which attracted the most entrants.
It is in this category that a batch of new talents changing the entertainment scene is recognised.