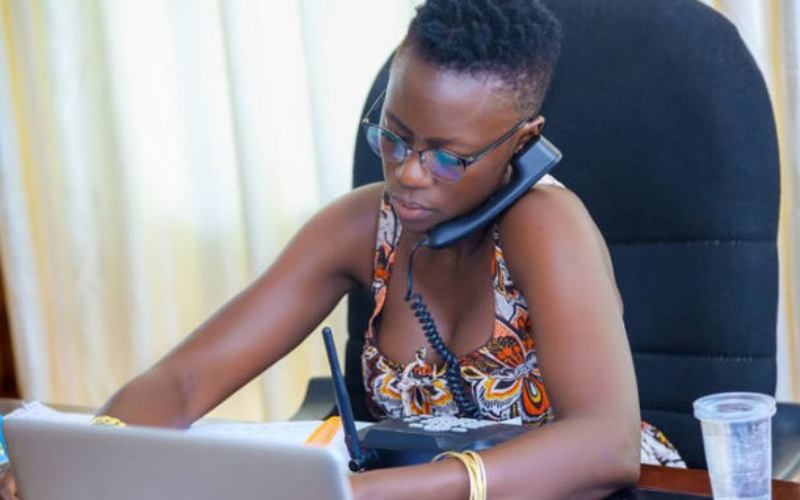 Singer Akothee has shared a few tips with women on the dos and don'ts of single motherhood.
Sharing her advice via social media, Akothee warned single mothers against causing drama saying it makes them appear desperate and toxic.
"Any baby mama feeling like starting trouble to inbox me! Let me tell you FACTS ABOUT This journey, you are alone by the way. The more drama you create in your motherhood journey the more desperate and toxic you look . No man wants a dramatic woman full of her Exes issues. Being a single mother isn't a title, it's a story of a successful journey of raising your children without the privilege of the other partner," she wrote.
According to Akothee, being pregnant does not qualify a woman to be called a mother adding that the job of motherhood only begins when an individual starts to raise a young one.
A mother, in her explanation, is a strong person with all her flaws who takes responsibility and steps up for the missing part.
"Don't brag with a one month old pregnancy calling yourself single mother! Single mother of which cat? Do you know what it takes to raise a child? Forget about children! Carrying pregnancy doesn't qualify you a mother! A mother is one strong person with all her flaws, owns up responsibility and step up for the missing part. Women should step up and stop embarrassing some of us. Stand up and own your life/ responsibility as a mother," she added.
Child support
When it comes to child support, Akothee opines that it is getting harder by the day as most parents either outrightly refuse or if forced provide the minimum.
Using her life story as an example, the Lotto crooner revealed that when she sought child support from one of her son's fathers, he only agreed to part with Sh60,000, an amount she says she currently uses to maintain her swimming pool.
"It has become a business for others, it is a pity. My own baby daddy told court he can only part with 60,000 a month All-inclusive and he is a Mzungu imagine that's the cost of maintaining one of my pools per month. So sijui ninyime mtoto wake pool yangu,ama a swim tu kwasababu pia Mimi ni mzazi . Huku wengine wanaitisha ploti," she wrote.