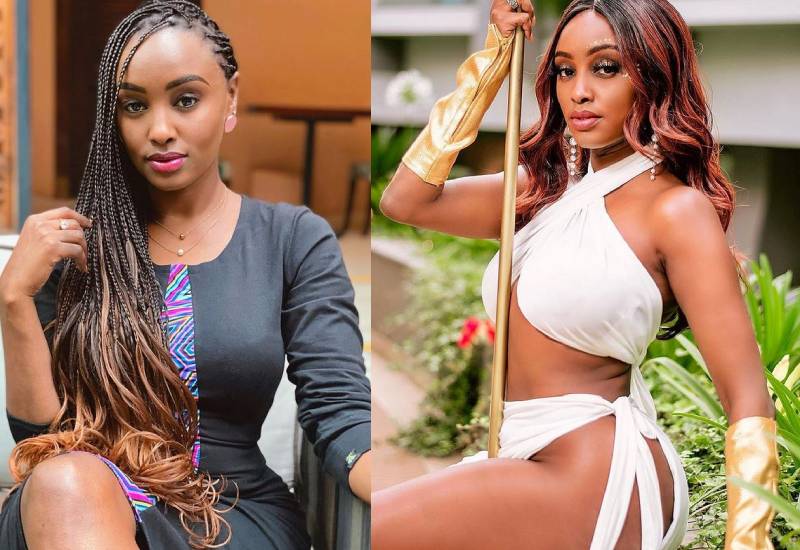 This week, entrepreneur and Marini Naturals hair care line founder Michelle Ntalami, who is known for being a shrewd businesswoman and a fashion-forward trendsetter took to Instagram to share her vulnerable side with the public- her recent heartbreak.
Her posts sparked discussions of fidelity and faithfulness in relationships, considering that she accused her former partner of being a serial cheat.
The stunning entrepreneur was taking a different path from her usual posts. Typically, Ntalami shares shiny, captivating images of her stellar outfits of the day and professional photoshoots for her company. Her Instagram grid often comprises bikini-clad pictures by the pool or beach showing off her athletic physique and tight-knit circle of friends.
Posting a three- part series she called "open letter of truth", Ntalami touched on laws surrounding the LGBTQ+ community in the country while chronicling the tumultuous end of her relationship with a partner she referred to as 'they/them'.
 "The truth of the matter of why we are no longer together is serial infidelity on their part with multiple partners. Those I suspected and confirmed are two individuals; one a public figure, and the other a less known married woman, a health worker," she added, saying that all her accusations were proven and confirmed.
The entrepreneur further said that she would not be disclosing the identity of her ex-partner or the people they cheated with, "out of kindness and in order to shield them from potential attacks".
Entreprenuer
Ntalami founded Marini Naturals in partnership with her friend Niyati Patel in 2015.
"For months on end, Michelle spent so much time and money in search of the perfect products that could work on her kinky African hair. She began importing a few and but these were too expensive to sustain. Because of this, she was determined to create a quality hair-care line that is fully suited to the natural-haired African, men, women and children alike. She shared the idea with her family and her best friend Niyati, and the beautiful journey began," reads in part a description of their business on the company's website.
And in 2020, BBC impressively described Marini Naturals as "the haircare business that reaches 12 countries."
"Today her Nairobi-based company - Marini Naturals - sells 50,000 bottles and tubs a month across 12 countries, 10 in Africa, plus Turkey and France." The report read in part.
Swim-suit stunner
The popular social media personality spends a lot of time by the pool and beach, and she doesn't shy away from posting sultry photos in stylish swim suits and cover-ups.
"Ask the potter, I'm just the clay. Mood for the rest of the year: Unchained." Ntalami captioned a gorgeous photo of herself in a leopard print monokini.
The chic entrepreneur shared a seductive image in a body-hugging dress earlier this year, seemingly enjoying the warm, ocean water.
"Whatever it is, if it feels good to your soul, do it. If it doesn't, don't. A lot of people confuse what feels good to the flesh with what feels good to the soul," she wrote on the upload.
And she is not afraid to sprinkle professionally shot photos all over our social media timelines, showing off her curvy frame and good angles.
Fun-loving