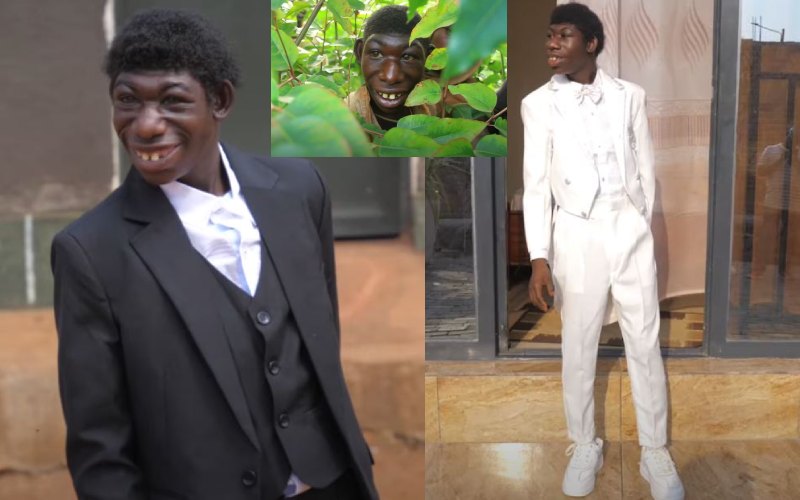 A man identified as Nsanzimana Elie who broke the internet due to a condition that changed his appearance has finally joined a school. According to a video posted on YouTube, Elie joined Ubumwe Community Center (UCC), in Gisenyi, Rwanda, with hopes that he will at least learn basic human skills.
According to reports, Elie's condition caused a stir back in his village in the remote areas of Rwanda. It is said that he was constantly bullied and tormented which forced him to 'escape' his home and run to the forest to seek refuge and feed on grass.
According to Afrimax Rwanda, a local media production, Elie who is now 22, has been rescued and enrolled at the Centre which serves more than 400 children and adults with counseling, primary education, vocational training and workshop employment.
At UCC, Elie will now have access to daily meals as he learns and develops his brain and hopefully acquires a skill or two, since doctors said his intellectual capacity is somewhat limited.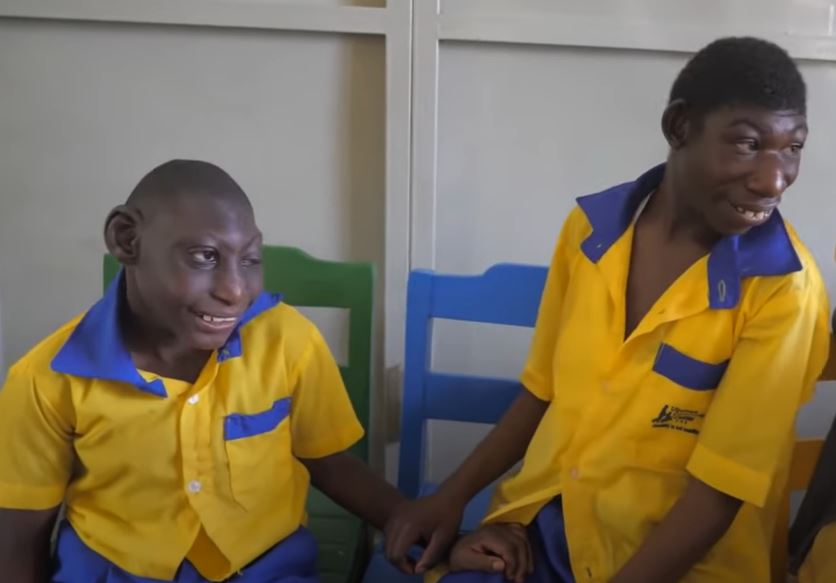 "For the boy to be taken to such a school which helps disabled children and other normal children, it required a lot of money since caring and teaching these children is a difficult task. His mother always wished his son would be going to school as other normal children," said the school's program coordinator Justin Nshyimiyimana.
The story of Elie went viral after Afrimax Rwanda highlighted his condition. According to medical reports, Elie has a condition identified as microcephaly. This is a condition whereby a baby's head is significantly smaller than expected, often due to abnormal brain development.
"My 21-year-old boy did not go to school because experts told me that this boy cannot manage to attend a class. They examined the boy and told me that he lacks knowledge.  He has the knowledge to survive but not that of making him a student," the mother said.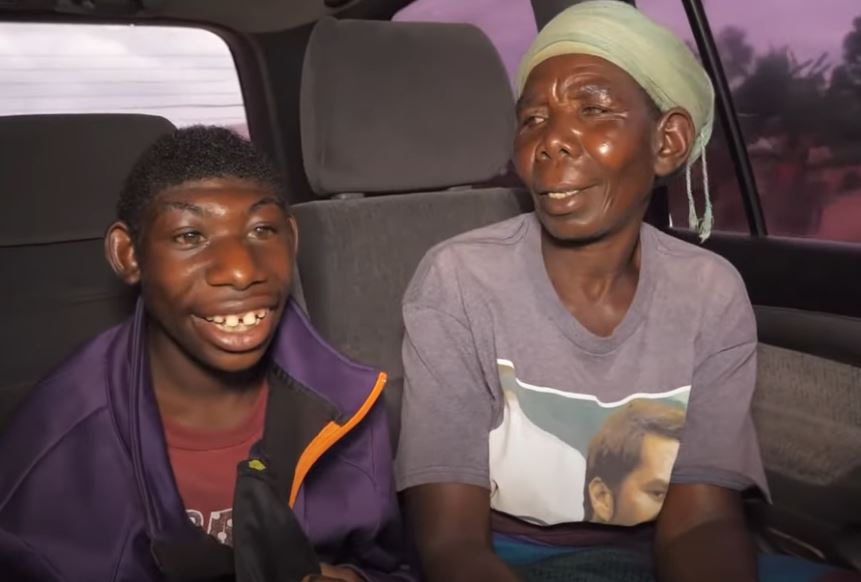 Elie's mother revealed that he is the sixth child after the five that came before him.
"After the death of his siblings, we were desperate and shocked. We prayed and in 1999 we were blessed with Elie. I cherish him as a gift from God and I love him.
"He is often afraid of people and that explains why he runs away when he sees crowds," said his mother.
She is grateful to all those who came through for her beloved son saying initially she felt helpless but the help Elie has received has renewed her strength.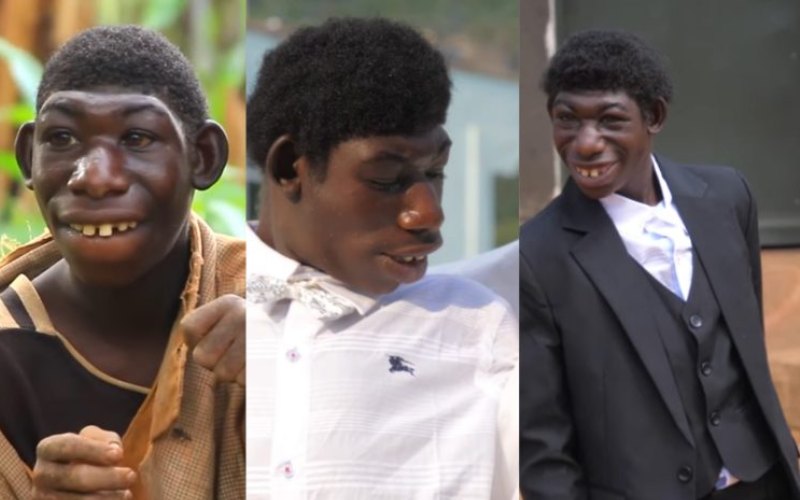 "God is a miracle worker. Elie was being ridiculed and I would often run after him. At the moment he is in school with his peers and I am so happy.
"My son is having a good life, well-wishers have built me a house…my sorrow has been taken away," she said.