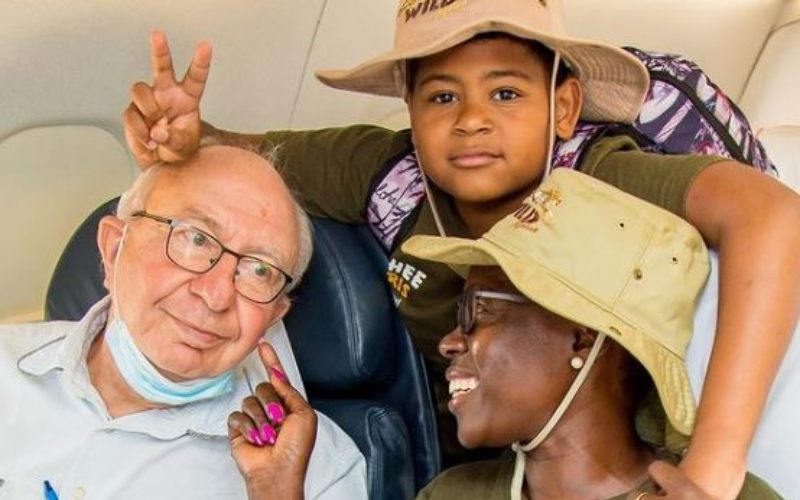 Flamboyant singer Esther Akoth popularly known as Akothee, has taken to social media to shower her baby daddy Papa Oyoo with praises days after jetting in the country with her sons. She further admitted that her life would have taken a different path had she not met the Caucasian father of one of her sons.
As if imagining how terrible life would have been for her and her children, Akothee disclosed that Papa Oyoo took up a responsibility to take care of her and pushed her to become the 'queen' she is today.
"You can't pour from an empty cup, respect and love those who loved & collected you when you were nothing. This man made the queen you see today…he gave me a platform to realize my potential," she wrote in part.
She further admitted that Papa Oyoo is more than proud of the milestones she has accomplished adding that it has always been his wish to see her successful.
"He is proud of the woman I have become (that has always been his wish)," she added.
Akothee went on to reveal that were it not for him, most men who came to her life would have taken advantage of her. According to her, the men in question saw her and her children as baggage.
"If it were not for you collecting me with my children that most men say is baggage, I think men would have eaten me, taken advantage of me, and mess me more," she added.
Reminiscing their moments, Akothee revealed that Papa Oyoo – the elderly baby daddy, was the first man in her life to ever book a business class trip for her. In return, she announced that she is taking papa Oyoo to go see her parents in Rongo. The mother of five said that she has booked him a business class ticket to visit Nyanza.
"The first man in my life to ever book for me business class to Djibouti back 2009. Today I'm flying you business class too to my village to go see my parents, they have been asking about you and the kids. My dad will be over the Moon to see you after 8 years," she wrote.