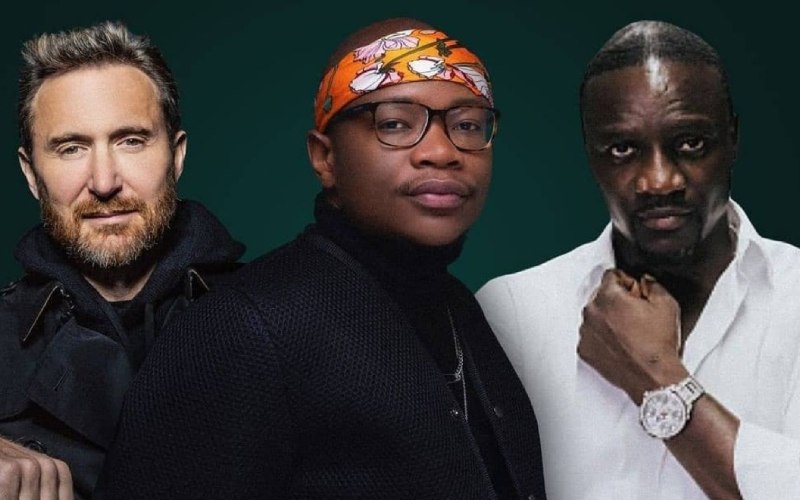 South African music producer Master KG has disclosed that his current life and recent achievements were at some point a thing he could only dream of. Taking to social media, the Limpopo-born artist shared a short clip from his appearance on the "Expresso Morning Show" in 2018 where he was asked to name three celebrities, he would wish to have dinner with.  
In his response then, the 25-year-old producer named Beyoncé, DJ Fresh and David Guetta as the celebrities he would want to have dinner with.
Taking a step back to reflect on that moment, Master KG realized that it was just three years ago when he wished he could work with David Guetta, the French DJ, who has racked up over 50 million record sales globally.
"Three Years ago it was A Dream To Work With @davidguetta And 2021 I'm Living That Dream We Shining The Light On New Song Together with @akon Never Give up," he wrote.
Initially, Master KG had revealed that it was an absolute honor to work with legends such as Akon and David Guetta in his collaboration with the international music heavyweights on Shine Your Light.
"I am blessed and excited to have collaborated with not one but two legends in David Guetta and Akon. Shine Your Light, my new single is special for me because it not only combines our different styles of music, but also spreads a positive message," he said.
When asked how his experience was while working with Master KG, Guetta revealed that he was thrilled.
"I am thrilled to have been able to collaborate with Master KG, and I'm so pleased to get to work with my long-time friend Akon again! My hope is that 'Shine Your Light' brings joy to listeners around the world as we join each other on the dance floor once again," he said.
Master KG's sentiments come barely a week after he made it to the prestigious Forbes Africa "30 Under 30" list.
An excited Master KG took to Twitter to announce the news to his fans and friends.
"I just keep getting better! Friday, I dropped a new song with David Guetta and Akon already it's on millions of streams and charting across the globe and yesterday I was part of Forbes Africa under 30. Thank you, GOD, ?" wrote the music producer.
Master KG rose to global fame when his single "Jerusalema" took the world by storm and had everyone dancing and rejoicing even in the mists of a global pandemic.