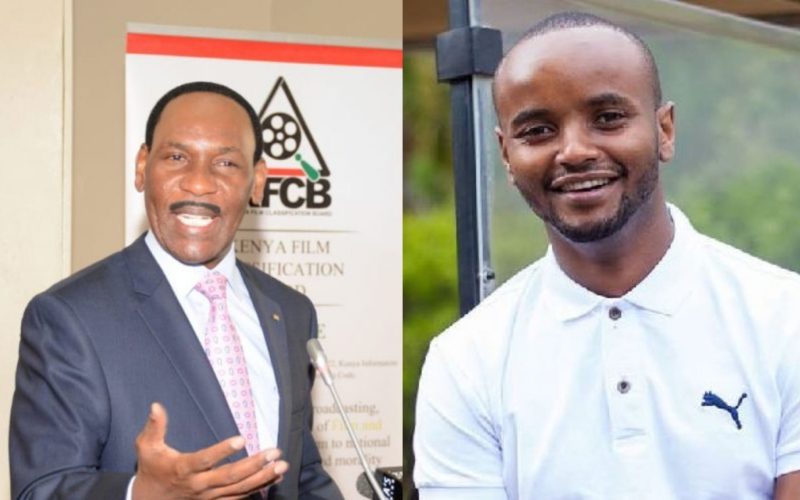 KFCB CEO Ezekiel Mutua on Friday opined on the Kabi WaJesus saga after the content creator came out to admit that he sired a baby with a lady he had earlier referred to as his cousin.
Mutua urged Kenyans not to celebrate the tribulations facing the WaJesus family but wrap their arms around them by comforting and praying for them.
He went ahead to stated that everyone falls short but some people attract more attention and drama.
"Do not celebrate another person's downfall or accentuate the pain. If you can't help, comfort or pray for them, just leave them alone.
"We all have some difficult bends in life only that some people attract more public attention and drama. To Kabi and Milly, may God be with you!" he tweeted.
Also read: Milly WaJesus pens prayer for Kabi
The post, however, attracted a lot of negative comments as many accused the 'moral cop' of double standards.
Below are some of the comments:
There's NO DOWNFALL here but being ashamed publicly of what one did in the shadows.

Incest is SIN... rebuke it. Unless you've also been entangled in such. pic.twitter.com/Abg2Ph2c8Y — @RealChris&Den (@TheDenChris) May 7, 2021
We are waiting for him to do a video as he did akikataa Abby.. we are not celebrating their downfall but him not accepting the baby and he knew very well huyo mtoto ni wake...Kabi is a lier. — shiko (@shikowamagellan) May 7, 2021
Where rebuke is needed, you seem to consistently be found on the wrong side.

We must love people enough to call out their sin. The Bible is clear: if anyone does not provide for his household, he is worse than an infidel.

Call them out! Before they become Kabi & Milly Ichabod! — ZionPearl (@zionpearl) May 8, 2021
You were preaching well until you mentioned Kabi & Milly. — Marion (@maelwak) May 8, 2021